My Park Circus #20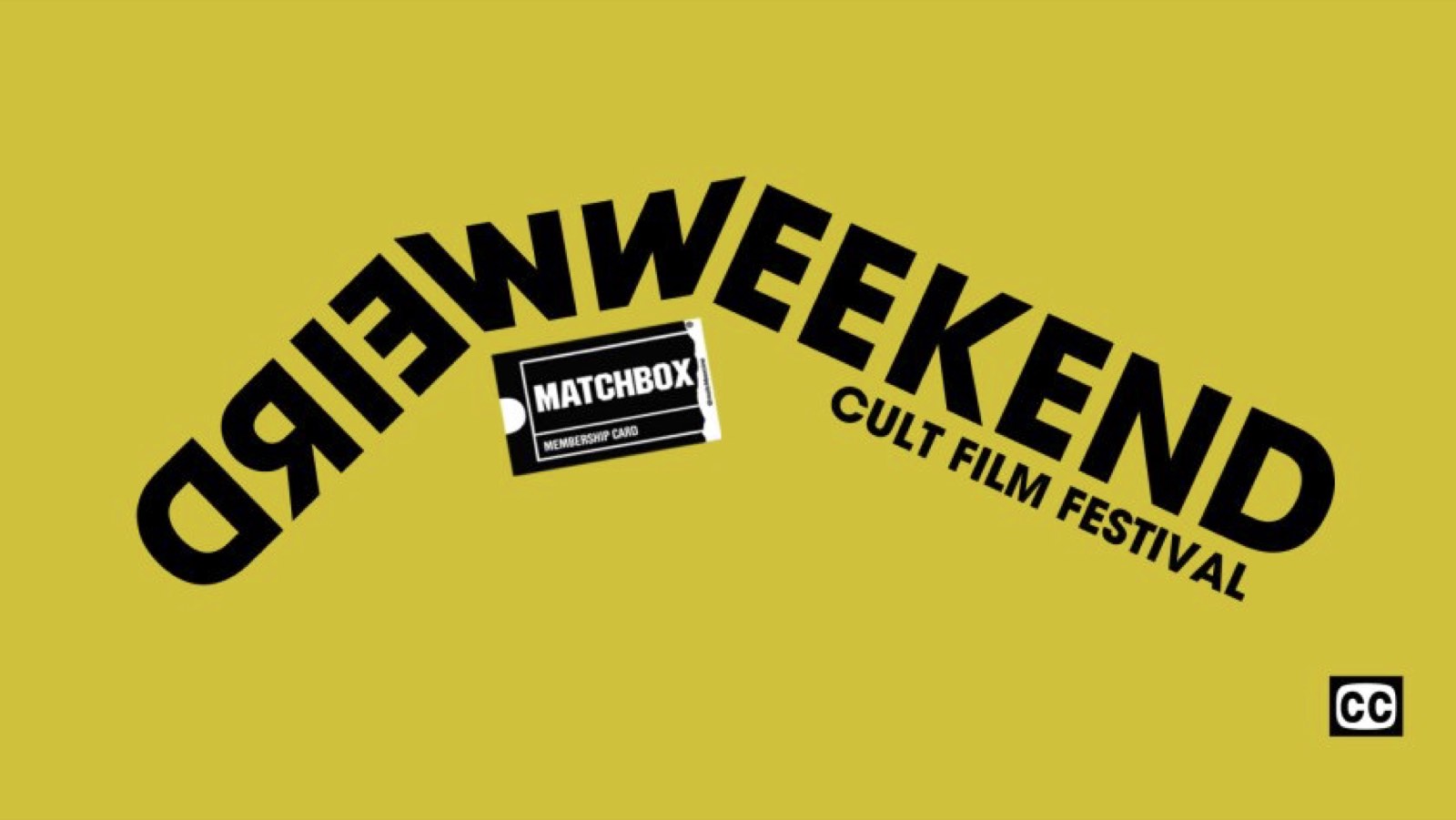 Weird alert! Glasgow-based independent film exhibitor Matchbox Cineclub is hosting their annual Weird Weekend Festival of strange, cult, and rarely-seen cinema oddballs this week.
Matchbox Cineclub specialises in bringing the outcasts, orphans and outliers of cult cinema to screens in accessible and unique ways. Other annual festivals include Cage-a-rama (an all-Nicholas-Cage weekend!) and KeanuCon (Keanu Reeves films galore!) as well as a range of pop-up events all year round. They're passionate about accessibility, screening each film in a high-quality format, and supporting other independent exhibitors.
This month, we spoke to co-founders and programmers Megan Mitchell and Sean Welsh about their curation choices, programming challenges, and why weird films matter. Check out the interview below and, if you're near Glasgow, make sure to catch these one-of-a-kind films at Centre for Contemporary Arts from August 30th to September 1st 2019.
Park Circus: Why do weird, cult, and little-known films need to be seen?
Megan and Sean: Weird is a subjective term - some of these films set out to be weird, and some just are, even if they'd rather not be. These films are vital in aiding our understanding of film and can widen what we think cinema is or can be. They're marginal voices, outsider art, "weird" as a challenge to the mainstream or "weird" as an avant-garde, breaking ground and showing us new paths - or alternative paths that could have or should have been taken.  We aim to give those films the best frame possible, so they can be understood and enjoyed on their own terms - certainly not as so-bad-they're-good, or in some sense inferior. These films and their makers have often been marginalised through lack of exposure, for various reasons. Some haven't been released or have been out of circulation due to copyright issues (often related to music), some simply fell through the cracks due to a twist of fate, and for others their timing simply wasn't right. Of course, some will always be too challenging or too strange for mainstream audiences.
PC: How did the idea for Weird Weekend originate?
Megan and Sean: We wanted to have a weekend-long celebration of films you can't see anywhere else and showcase them in the best quality possible. We've been running weekend-long festivals in the same format for a few years now, beginning with Cage-a-rama and continuing later with KeanuCon. Weird Weekend gives us a chance to flex our programming muscles in a different way to the other fests. Cage-a-rama and KeanuCon are more about building a programme around films people are most likely already familiar with, whereas with Weird Weekend often we're screening films very few people have heard of. It becomes more about engaging audiences with that hook, explaining why these are great films, hoping that people trust our programming enough to come along, and then making sure they have the best experience.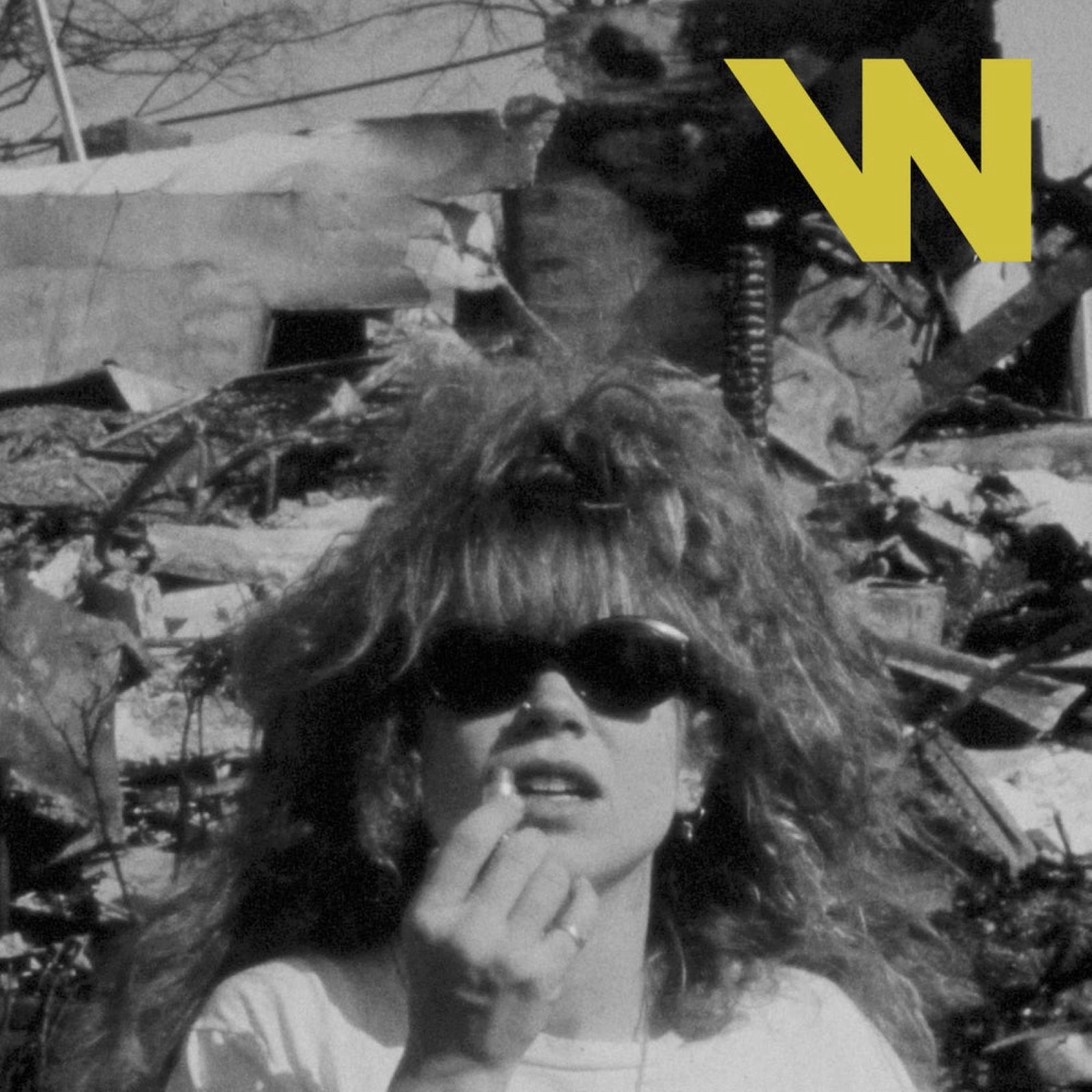 PC: What is your favourite film in this year's Weird Weekend Festival?
Megan and Sean: It's hard to pick a favourite film in the programme, like having to pick a favourite child out of all of our weird, odd children. Nothing Lasts Forever (1984) is definitely special as it's been such a journey to get hold of the 35mm print, with thanks to Park Circus, and we're thrilled to be able to screen this lost Bill Murray gem.
We've made a conscious effort to make sure the programme is gender-balanced, with half of the titles we're showing F-Rated, so there's lots of amazing films directed or written by women that we would love audiences to see and discover. In particular, Wolf's Hole (1987) is really special - it's a lesser-screened title by Věra Chytilová which hasn't yet been released in the UK and a really tense horror which stands on its own merits. AGFA's 2K preservations of Sarah Jacobson's I Was A Teenage Serial Killer (1993) and Mary Jane's Not A Virgin Anymore (1997) are also going to be brilliant on the big screen, for those who have a preference for B-movie aesthetics and Riot Grrrl feminism. The most fun entry is probably Vibrations (1994), a 1990s weirdo fable billed as "a techno rave love story".
PC: How did you discover Nothing Lasts Forever (1984) and how does it fit into the Weird Weekend programme?
Megan and Sean: Nothing Lasts Forever (1984) is kind of a perfect Matchbox film in a lot of ways - it never had a theatrical release, hasn't ever been on video or DVD or Blu Ray or streaming, it's incredible and it's quite unlike anything else. It was on British TV once, introduced on Moviedrome by Alex Cox in 1994, and TCM have broadcast it once or twice internationally. Otherwise, it's only screened in cinemas when Bill Murray has specifically requested it for retrospectives and once or twice otherwise. It's on a number of the kind of lost or unseen classics lists that in the past we've pored over, looking for inspiration. We paid closer attention when it resurfaced a few years ago with a few articles and a screening at the brilliant Prince Charles Cinema, but we thought it was impossible to book until in a hallelujah moment we found it where we least expected it - on the Park Circus website, available for bookings, albeit only on 35mm (it's not legally possible to screen it on another format).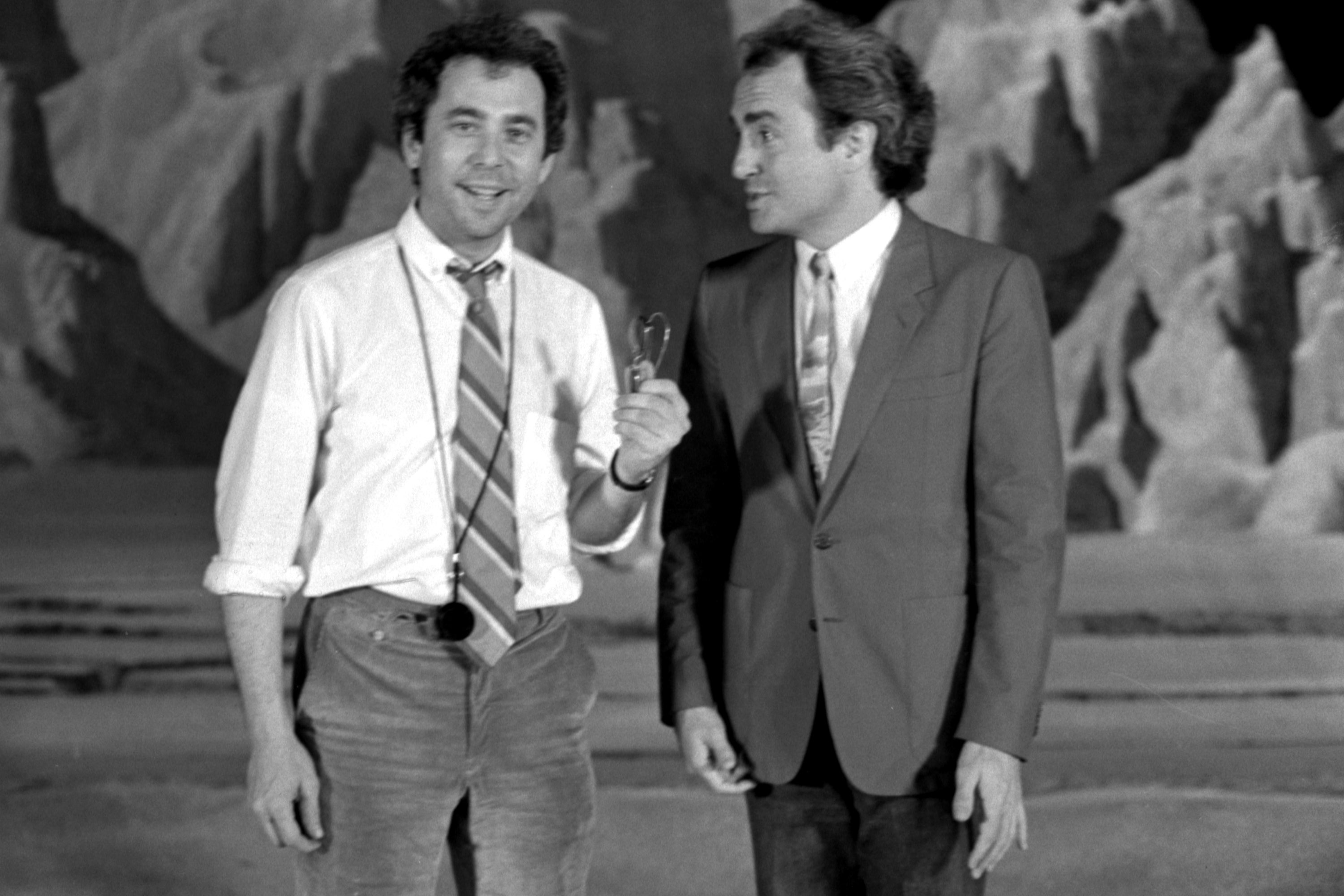 PC: What do you consider when making your programming choices?
Megan and Sean: Programming for Weird Weekend is quite intuitive but we have some guiding principles - we look for films which we haven't heard of that sound incredible; that are unavailable or out-of-circulation; that haven't screened recently; that have a certain quality of oddness - call it psychotronic, midnight movie, incredibly strange, cult, transgressive; with a few exceptions (we try to have a banner or hook screening which is a little more well-known to draw people in), we're very intently looking beyond the "1,000 Cult Movies" canon; this year particularly we've made a concerted effort to gender balance the programme. The established cult canon itself is overwhelming male-derived and male-focused, so it's very easy to reinforce that ingrained sexism without really setting out to. And if it needs saying, we certainly didn't have to sacrifice any of the quality of the programme to find that balance - quite the opposite.
PC: How do you make your films accessible to as many audiences as possible?
Megan and Sean: It's important to us that we do everything we can to make our events open to everyone. We keep our tickets as low as possible, so our festival weekend and day passes are excellent value for money. Our sliding scale for individual tickets allows people to pay what they can afford, generally from £0-£8, with reference to our three-tiered guidance (itself derived from other festivals who blazed the trail). Ticket sales support what we do, but we would rather people who need them claim free tickets and come along to enjoy some films. Having the support of Film Hub Scotland and our venue, CCA, is vital in allowing us to do what we do. We've found that the sliding scale increases inclusion and revenue, so it simply makes sense.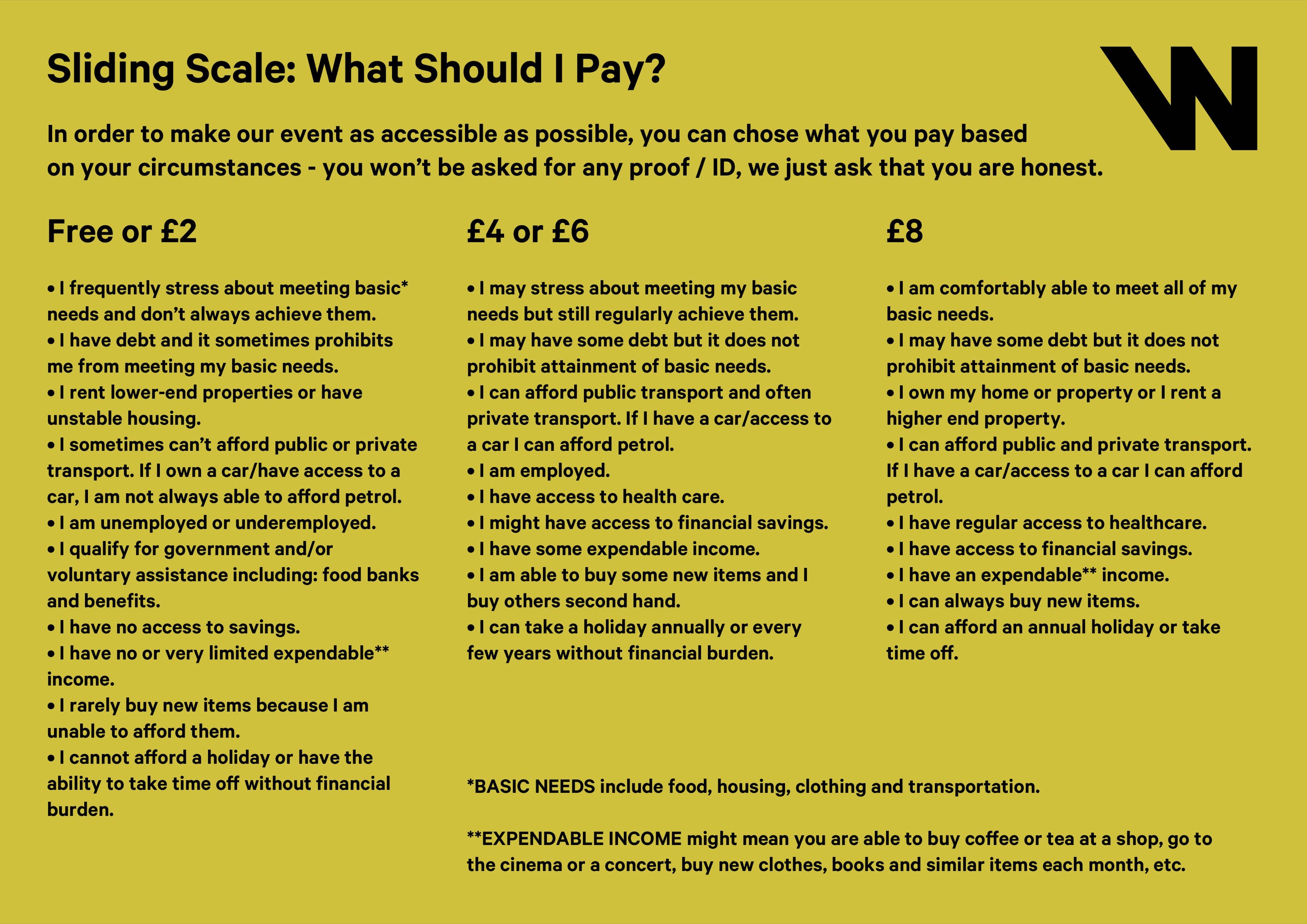 We've also committed to having all of our film screenings captioned, and this Weird Weekend will be our first festival to be fully captioned for D/deaf audiences. D/deaf audiences can really struggle to find captioned screenings and are often let down by cinema's provision for them so we want to advocate for better captioned access. We've recently set up an arm of Matchbox which specialises in producing captions for exhibition, distribution and online, for films and moving image work. We're able to produce captions for all titles we screen, even if a production or distributor hasn't, and we also adapt existing subtitle files for access purposes (i.e. we add speaker identifiers, music and sound labels, etc).
We're always looking for ways to improve, because our two aims are to bring these films to bigger audiences while making everyone welcome to see them. The best advocacy we can do is get more people to see these films and find their own love for them.
PC: What are some of the challenges you face in screening hidden and unknown gems?
Megan and Sean: Since we screen everything legally (i.e with permission from the license holder of whichever title), it can take some investigative work to find out exactly who that is since, alas, Park Circus can't help with everything. We also endeavour to screen from the best possible materials, so that can involve separate research to find prints or digital files rather than DVD or even Blu Ray copies. And often these films have no subtitle files at all, let alone ones optimised for D/deaf audiences, so that's a challenge in itself. And, since we're screening titles people most likely have not have even heard of before, it's a basic challenge to bring people to them, simply because they have no idea what they're getting. Also, because these films often don't come with the kind of readily available additional materials - good quality or even any posters, trailers, etc - that's a further handicap, so usually we have to make those ourselves.
PC: What is in the future for Matchbox and Weird Weekend?
Megan and Sean: We want Matchbox to continue to grow and develop but maintain the intimacy and inclusivity we've established for Cage-a-rama and KeanuCon, so we're looking at more and further afield rather than necessarily bigger events. On the other hand, Weird Weekend, as a vessel for Matchbox's core programming, is a festival we're keen to build to a bigger scale, taking inspiration from Fantastic Fest, Beyond Fest and even Sitges, to make Scotland and Glasgow a notable international stop for cult film.
Check out the programme and buy tickets for Weird Weekend 2019
Learn more about Matchbox Cineclub
Enquire about Nothing Lasts Forever (1984)