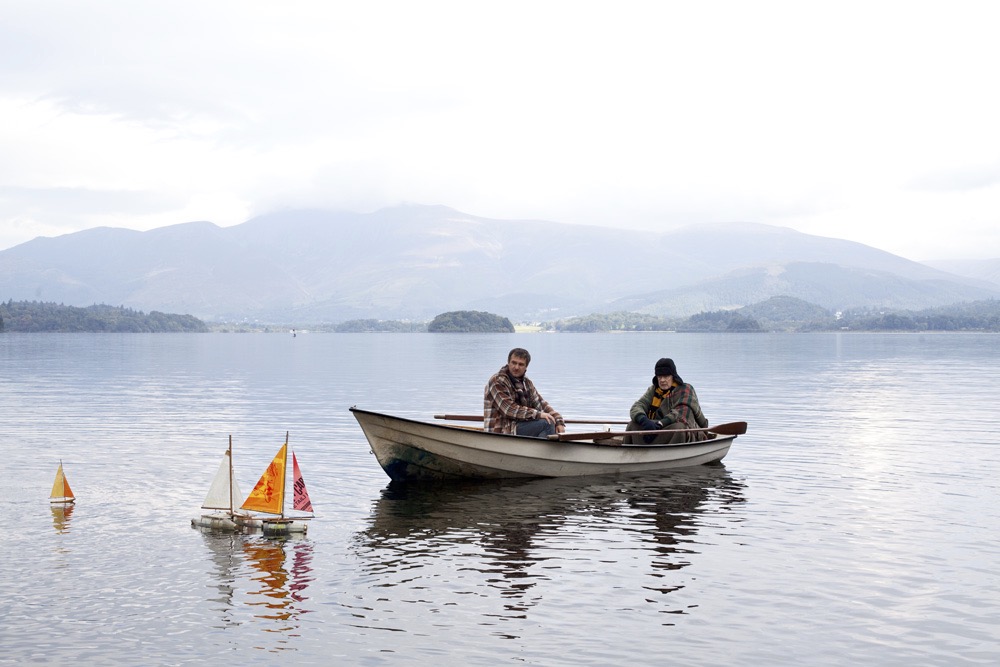 We are delighted to announce that the award-winning film Radiator, starring the late Richard Johnson alongside Gemma Jones and Daniel Cerqueira, is coming soon to iTunes and Amazon in the UK and Ireland.
After an award-winning turn on the festival circuit, and a warmly received theatrical release, Tom Browne's feature directorial debut, Radiator will be available from 23 April 2018 on both iTunes and Amazon. The film won the Audience Award at the Glasgow Film Festival, and further prizes at the Dallas, Sarasota, Nashville and Galway Festivals.
Radiator is a raw and acute but darkly comic look at a long marriage and the way love changes over time.
Leonard [Richard Johnson] and Maria [Gemma Jones] live in splendid isolation in their remote Cumbrian cottage. However, age has caught up with Leonard and Maria. Their middle-aged son Daniel [Daniel Cerqueira] arrives to help. But since his last visit his parent's lives have slipped from eccentricity into chaos. They can no longer cope. Leonard has decided to become bedbound and is even more defensive and antagonistic than he was before. Daniel's mother is delighted to see him but does not want to talk about the mundane practicalities of her life. With only a few days free from work Daniel quickly sets about trying to restore some order to their arrangements but is confronted by the highly adversarial relationship he has with his father.
The script [co-written with Daniel Cerqueira] was very much inspired by Tom Browne's personal experiences with his own parents, and the film was shot in Cumbria in his late parents' house.
Michael G. Wilson and Barbara Broccoli, who both acted as part of the team of Executive Producers on the film, said: "We are incredibly moved by Tom Browne's portrayal of a family struggling with the crisis of caring for ageing parents. Richard Johnson and Daniel Cerquiera both give superb performances as they confront the past and navigate their role reversals. Gemma Jones's graceful intervention is heartbreaking. I am very proud to have been a small part of bringing this powerful drama to the screen."
Rachel Weisz, who acted as an Executive Producer on the film said: "When I read the first draft of Radiator, I was very struck with how personal, raw and uncompromising the piece was, and also how very funny. I think it is a beautiful and arresting film. It is told delicately and unflinchingly from Tom's very unique point of view."
Park Circus co-CEO Nick Varley said: "We are honoured and delighted to be bringing Radiator to home entertainment audiences for the first time via iTunes and Amazon this April. The film quite rightly received excellent reviews on initial release, and given how much we at Park Circus pride ourselves in bringing the very best films to both big and small screen, Radiator is a film we are truly proud to be associated with."
Produced by Tom Browne and Genevieve Stevens for Turnchapel Films and Rattling Stick, the Executive Producers include Barbara Broccoli, Michael G. Wilson, Rachel Weisz, Mel Agace, Johnnie Frankel, Daniel Kleinman, Ringan Ledwidge and Paul Harry Thomas.
Pre-order on Amazon Instant Video
For press enquiries, please contact Mia Farrell via press@parkcircus.com