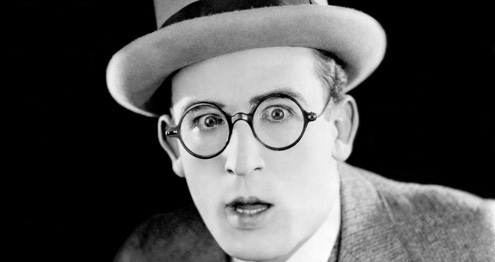 2017 marks 100 years since the first appearance of the Glass Character, Harold Lloyd's most memorable comic persona and the star of his greatest shorts and features. To mark the occasion, we'll be celebrating the centenary on big and small screens around the world.
In donning a humble pair of spectacles, Lloyd added another dimension to an already successful career and secured his place in the pantheon of great silent comedians alongside the likes of Charlie Chaplin and Buster Keaton. The development of the Glass Character would see Lloyd make the bold move to shed the Lonesome Luke persona, and his Chaplin-esque trappings, that had secured his popularity from 1915-1917 and create a style all of his own.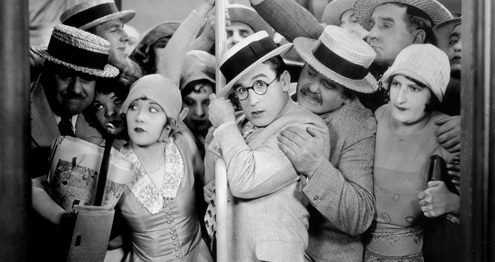 On 9 September 1917, a one-reel short called Over the Fence was released, introducing audiences to the Glass Character for the first time and ushering in a new chapter in screen comedy. In his first outing, the Glass Character confronts a narrative set-up that would become a regular motif in Lloyd's later work: he appears as a tailor's clerk who gets an unlikely promotion to big time ball player and must try to cope with the inevitable consequences. This theme of a regular guy elevated far beyond his situation - sometimes literally - whilst maintaining a brave face would become a key ingredient in the Glass Character's appeal.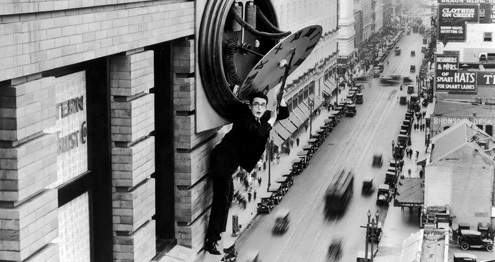 From the dizzying highs of Safety Last! to the head-spinning adventures of Speedy, the Glass Character grounded Lloyd's otherwise fantastical comedies with a touch of reality. An everyman protagonist constantly confronted with difficulties, but brimming with the ebullience and optimism of his time, the Glass Character was a relatable hero and consenting fall guy who embodied Lloyd's vision that the key to comedy was empathy.
Laughter is the universal language. It establishes a common identity among people - regardless of other differences. It is the sweetest sound in the world.
Mark the Glass Character's centenary in your cinema