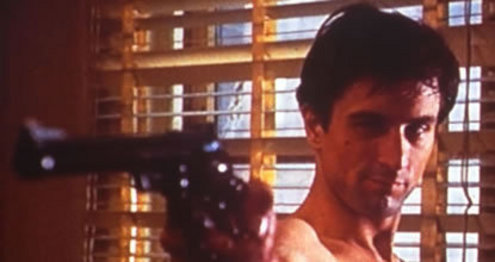 The world premiere of the new digital restoration of TAXI DRIVER will take place at Berlin International Film Festival on 17 February 2011, almost 35 years to the day of its American premiere in 1976.
The first film directed by Martin Scorsese to be released by Columbia Pictures, TAXI DRIVER is a dark rumination centering on one man driven to violence by loneliness and desperation, from a stunning original screenplay by Paul Schrader. Starring Robert De Niro and Jodie Foster, the title was nominated for 4 Academy Awards (including Best Picture) in 1977 and the winner of Cannes International Film Festival's Golden Palm Award 1976.
In preparation for its 35th anniversary theatrical release, the cult classic has undergone an extensive, fully 4K digital restoration, under the supervision of Grover Crisp of Sony Pictures.
In early 2010, the Original Negative for the feature was scanned at 4k, and the color correction and digital restoration were also completed at 4k. Following the scanning, the files were moved to digital restoration facility Colorworks, where the film was color-graded to match the director-approved prints by colorist Scott Ostrowsky, along with guidance from master cinematographer Michael Chapman (RAGING BULL). While the film was undergoing color grading, the 4K files were transferred to MTI Film, where the digital cleanup began, removing emulsion dirt, repairing torn frames and scratches. After additional guidance from director Martin Scorsese on color grading, framing and repair, the restoration was completed in January 2011. Colorworks prepared the 4K Digital Cinema Package, which also includes a new multi-channel stereo soundtrack approved by the director and created from the original stereo recordings.
Following its Berlin debut, TAXI DRIVER will be available from Park Circus for international theatrical screenings in 4K, 2K DCP's and new 35mm prints.