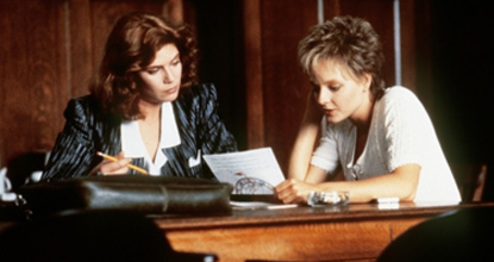 Out drinking one night after a fight with her boyfriend, Sarah Tobias (Jodie Foster) is brutally raped by three men in a bar while people watch and cheer. District Attorney Kathryn Murphy (Kelly McGillis) takes the case, however allows the rapists to receive a mild sentence. A distraught Sarah decides to seek punishment for the men who witnessed and encouraged the rape. To get justice, Sarah must take the stand and revisit the night of her attack in this drama based on true events.
As screens go dark
Many cinemas around the world have had to close their doors during the global Covid-19 pandemic. Film festivals have been postponed and cancelled. We tip our hats to all those cinema managers and staff, and to all the festival teams playing their part in keeping audiences around the world safe and well. 
We're here for cinemas as they reopen and for festivals as they reschedule. We want to help.
Reach out to us to discuss
For joyful celebrations of cinemas reopening when it's safe to do so (and a whole lot of chat about the movies until then!), head over to our social channels.