National Lampoon's European Vacation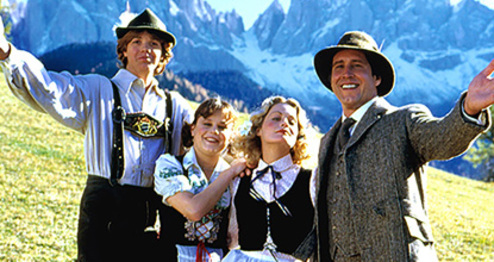 After winning a European vacation on a game show, Clark Griswold (Chevy Chase) convinces his reluctant family to accompany him. His wife, Ellen (Beverly D'Angelo), is excited, but daughter Audrey (Dana Hill) is reluctant to leave her boyfriend behind, while teen son Rusty (Jason Lively) dreams of meeting girls. After arriving in London, the clan encounters one disaster after another as they travel through France, Germany and Italy, while Clark's attempts to cheer everyone up make things worse.
As screens go dark
Many cinemas around the world have had to close their doors during the global Covid-19 pandemic. Film festivals have been postponed and cancelled. We tip our hats to all those cinema managers and staff, and to all the festival teams playing their part in keeping audiences around the world safe and well. 
We're here for cinemas as they reopen and for festivals as they reschedule. We want to help.
Reach out to us to discuss
For joyful celebrations of cinemas reopening when it's safe to do so (and a whole lot of chat about the movies until then!), head over to our social channels.