Seven Brides for Seven Brothers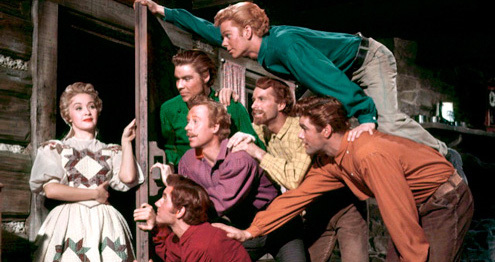 When the eldest of seven brothers living on the frontier in the Oregon Territory returns with a bride, she is shocked to learn that her new home includes six untamed, unkempt and uncouth brothers-in-law. Her efforts to turn the six brothers into gentlemen inspire them to find wives of their own, throwing into motion an epic battle of the sexes.
---
Asociace ceskych filmovych klubu, z.s.
---
---