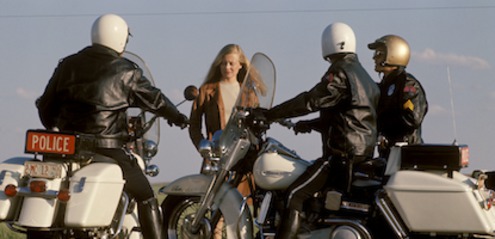 Unsure of herself, two months pregnant and feeling trapped, Natalie Ravenna leaves her sleeping husband a note and drives away from her Long Island home one rainy morning to find herself.
Natalie is the heroine of Francis Ford Coppola's intensely moving The Rain People. Ahead of its time from both filmmaking and feminist points of view, the film took Coppola and his eight-vehicle crew through 18 states, lending this poignant tale a realistic rootless tone.
On board were three actors who brought a searing truth to the project: Shirley Knight as Natalie and future stars of The Godfather James Caan and Robert Duvall as the lonely men who bring tenderness and tragedy Natalie's way. What they and Coppola brought our way is a movie that still touches us a generation later.