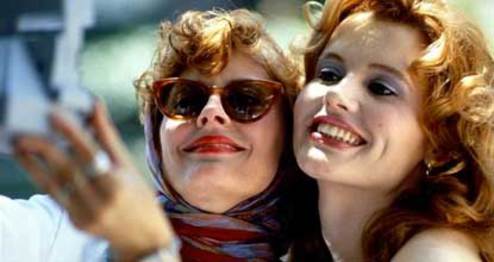 Thelma and Louise - a bored housewife and a straight-laced waitress at a coffee shop - are best friends who are sick of what they've settled for. Deciding to escape the tedium of their everyday lives, the pair sneak off in Louise's '66 T-bird convertible for a three-day fishing trip with no husbands, no boyfriends and no problems. But things don't go quite according to plan when an encounter with a drunken, foul-mouthed, would-be rapist transforms their quiet getaway into a cross-country escape that will change their lives forever.
As screens go dark
Many cinemas around the world have had to close their doors during the global Covid-19 pandemic. Film festivals have been postponed and cancelled. We tip our hats to all those cinema managers and staff, and to all the festival teams playing their part in keeping audiences around the world safe and well. 
We're here for cinemas as they reopen and for festivals as they reschedule. We want to help.
Reach out to us to discuss
For joyful celebrations of cinemas reopening when it's safe to do so (and a whole lot of chat about the movies until then!), head over to our social channels.