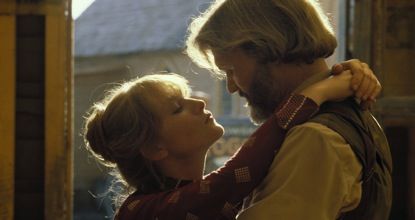 Heaven's Gate tells the story of a Harvard graduate lawyer, Averill, and his attempts to help a community of European immigrants out West in their struggle with a brutal cattle owners' association, depicting the real-life bloody conflict of the Johnson County War in 1892. At its heart lies a fraught love story between rogue Federal Marshal Averill, local madam Ella and association mercenary Nate, all led by fantastic performances.
Vilmos Zsigmond's cinematography provides as much dramatic pull, capturing a spectacular dust-filled, snow-peaked setting that evokes not only the enormity of Cimino's Western tale but the awesome nature of America's landscape and its historical significance in the film's post Civil War era.
Michael Cimino's 1981 follow up to The Deer Hunter divided critics and the public alike on its initial release when it was shown in a shorter version (148-minutes). Over the last decade the film has been broadly reassessed, with many critics citing the film as one of the key American films of its period.