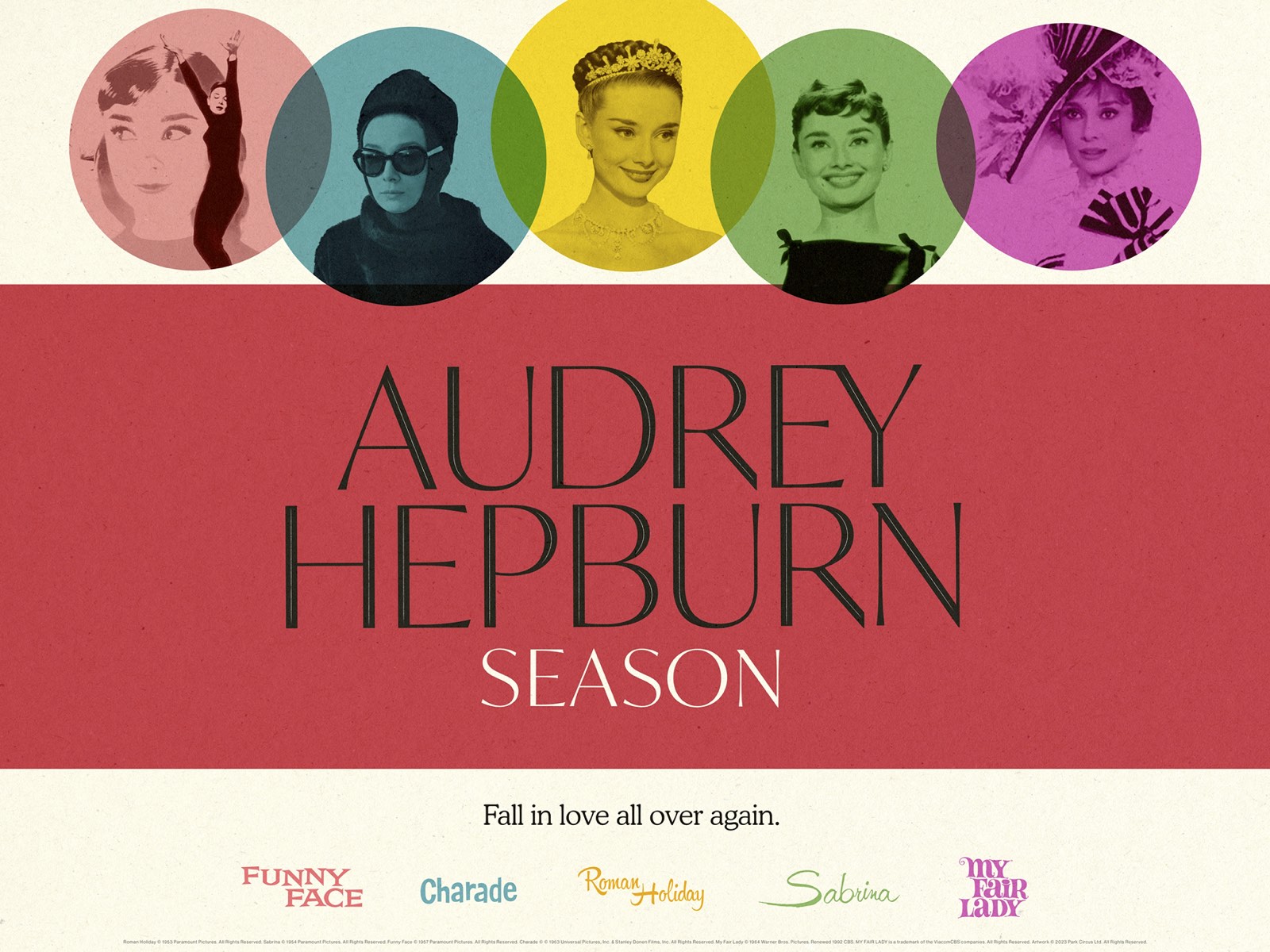 Among the most enduring of Hollywood's icons, Audrey Hepburn is considered a paragon of grace, elegance, and charm. In addition to an angelic persona and an unrivalled, era-defining style, Hepburn's performances harboured a deep intelligence and a mastery of her craft.
With a staggering 40-year career beginning with her major breakout role in Roman Holiday (1953) to later, equally iconic features such as My Fair Lady (1964), Hepburn consistently consolidated herself as an essential figure within Hollywood history.
With audiences still enchanted by Hepburn's singular talent, we're delighted to present our brand-new combo DCP season artwork (above) celebrating this titan of cinema. Additional titles are also now available to book.
DCP Combo Drive
Combo drive option available in the UK & Ireland only. To book the season internationally, please get in touch.
Additional Audrey
Note that inclusion of a title within this collection does not guarantee rights or print availability for a specific territory.