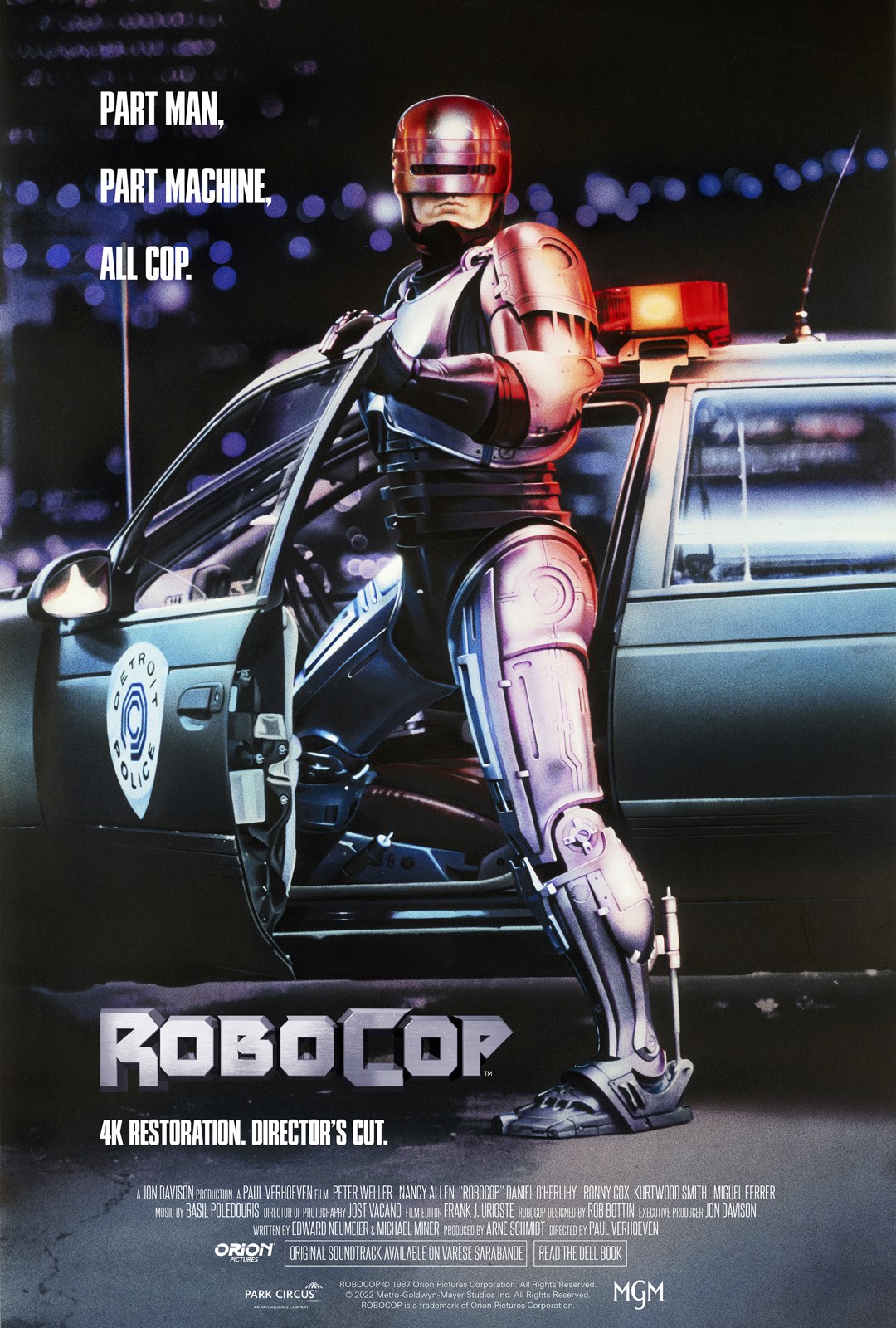 Part man. Part machine. All cop.
Ready to serve and protect like never before, the future of law enforcement blasts his way back into cinemas from 20 May in a definitive 4K restoration – uncut and approved by Paul Verhoeven. This reissue of MGM's RoboCop (Director's Cut) will be supported by marketing materials including a poster (above), trailer (below), plus a publicity campaign.
An era-defining cult phenomenon, the visionary Dutch director's blistering sci-fi satire on the politics of corruption has never looked better and demands to be seen on the big screen. Cinemas... you have 20 seconds to comply!
This 4K restoration of the film is from the original camera negative by MGM, approved by director Paul Verhoeven.
Comply now and book RoboCop (Director's Cut)
To find a screening, click here