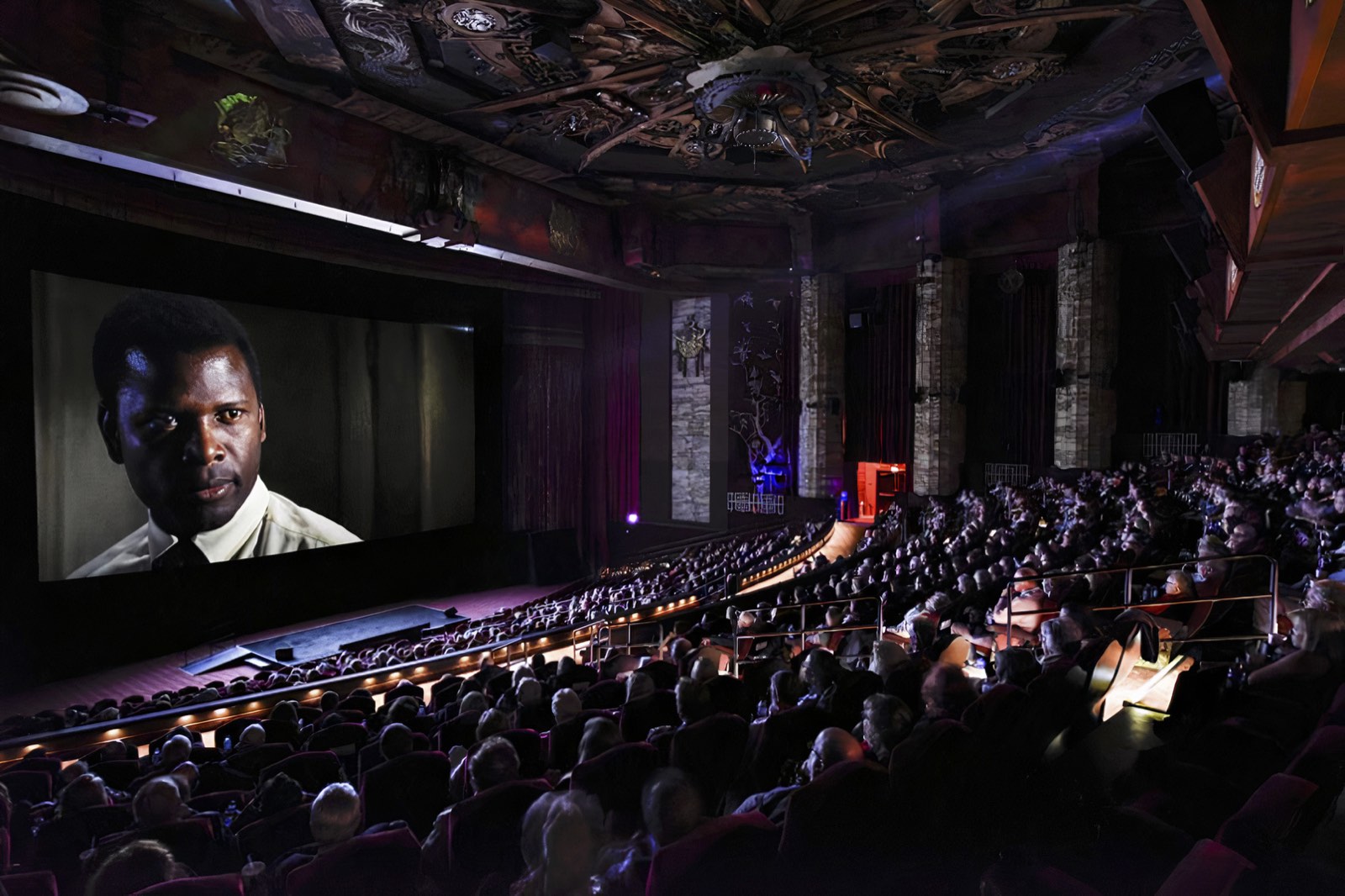 When reflecting on the career of a figure so towering as Sidney Poitier, it is difficult to summarise their achievements in film – and in life – adequately. Poitier, who sadly passed away at the age of 94 on 6 January 2022, was a vastly accomplished actor and director, as well as a veteran activist, diplomat, and ambassador. His trailblazing career spanned over sixty years and included near-innumerable accolades and award wins. At the point of his passing, Poitier was the oldest living and earliest surviving male Academy Award® winner, and one of the last surviving major stars from the Golden Age of Hollywood.
Born unexpectedly in Miami during a weekend visit from the Bahamas, Poitier was automatically granted U.S. citizenship, and moved to New York at the age of 16. There, he joined his first theatre troupe, and shortly landed his breakthrough role in The Blackboard Jungle (1955). In 1958, Poitier starred alongside Tony Curtis as a pair of chained-together convicts in The Defiant Ones – a role which landed Poitier his first Academy Award® nomination. This was not only Poitier's first Oscar® nomination, but the first ever for a Black actor. Poitier would win a BAFTA® for his role in the film.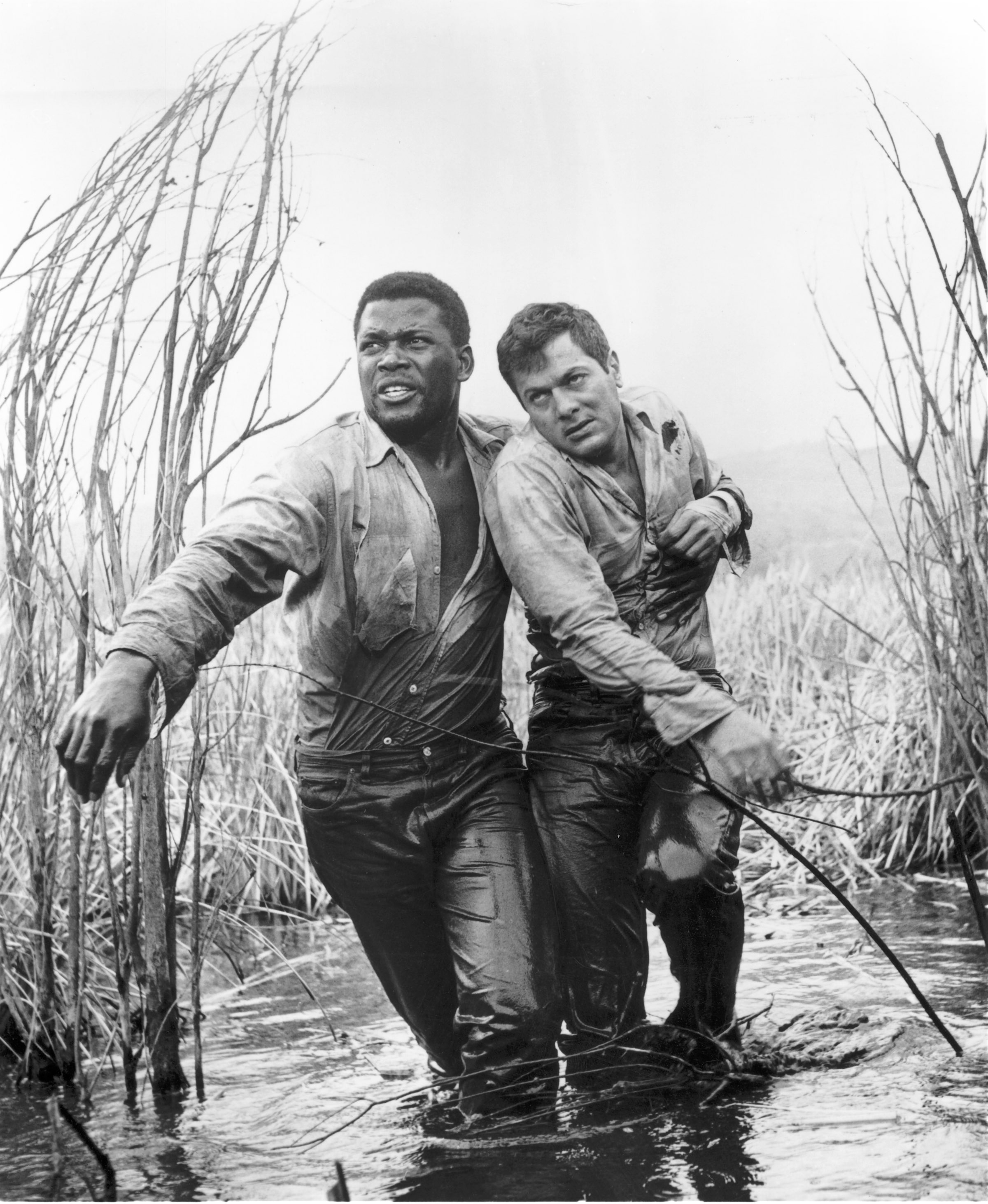 Becoming the first Black man to ever win the award, Poitier soon went on to win an Oscar® for Best Actor for his role in Lilies of the Field (1963), in which he played a good-natured handyman assisting a community of German-speaking nuns complete the building of a chapel. The US Civil Rights movement was growing at the time, and Poitier found himself lauded as an example of Black achievement – a role he simultaneously accepted and was wary of due to concerns of tokenism. Poitier would receive further acclaim for his roles in A Raisin in the Sun (1961) and A Patch of Blue (1965).
1967 was a landmark year for Poitier, as he broke new ground in three highly successful films dealing with the topical issue of race relations: To Sir, With Love, Guess Who's Coming To Dinner, and In The Heat Of The Night, a remarkable trinity that would cement Poitier's position as the pre-eminent Black actor of his generation.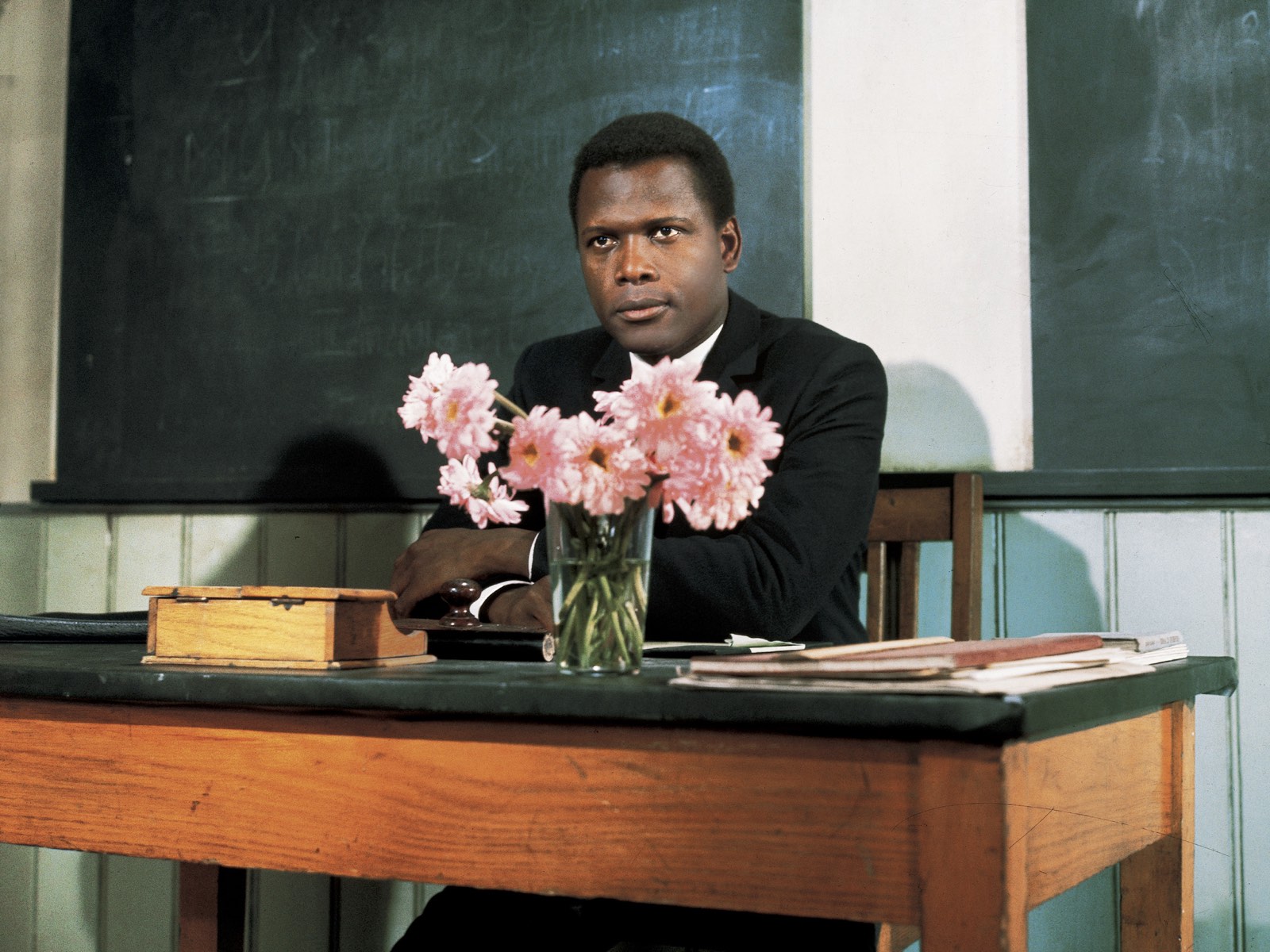 To Sir, With Love features Poitier as unemployed engineer Mark Thackeray, who takes up a teaching job in London's East End. Thackeray with a class of rebellious, hostile students in their final year of high school, with the character's experiences mirroring that of West Indian immigrants starting new lives in the UK in the '50s and '60s. In Guess Who's Coming To Dinner, Poitier plays a brilliant physician engaged to a white, middle-class woman, who ultimately refuses to marry unless his fiancée's parents give their unreserved consent and respect. At the time of filming, interracial marriage was still illegal in 17 states.
In The Heat Of The Night finds Poitier in arguably his most iconic role; Virgil Tibbs, a Philadelphia police detective forced to work with Police Chief Bill Gillespie (Rod Steiger) to solve a murder in a small Southern town simmering with racial tension. The film was celebrated upon release with five Oscar® wins, including Best Picture. Its representation of race relations and law enforcement in America remain strikingly relevant, more than half a century after its release. In November 2016, we were thrilled to help bring In The Heat Of The Night back to the big screen as a key title in the BFI's Black Star season – the UK's biggest ever celebration of Black screen actors. To mark 50 years since Poitier's character stepped off the wrong train at the wrong time, Norman Jewison's culture clash thriller was restored in stunning 4K shortly after – captivating audiences during both its premiere at the 2017 TCM Classic Film Festival and in cinemas around the world.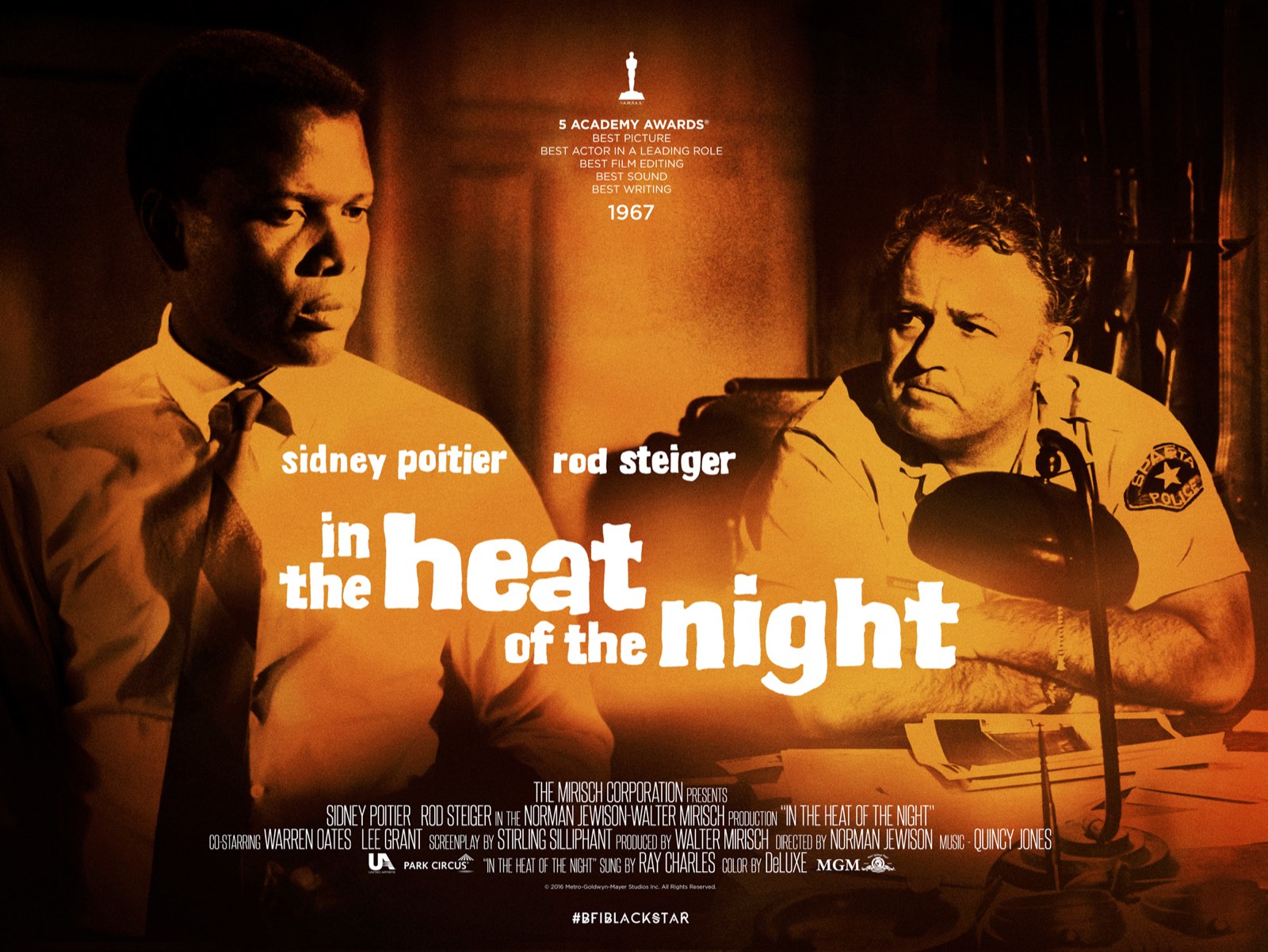 Later in his career, Poitier was involved in the Bahamian independence campaign, which was won in 1973. He would later be appointed the Bahamas' ambassador to Japan in 1997. Poitier also moved into directing, and found success in this field with films such as A Warm December, Uptown Saturday Night, and Stir Crazy. He was the first Black performer to win a lifetime achievement award from the American Film Institute in 2006, and received a knighthood in 1974. In 2016, Poitier was awarded a fellowship from BAFTA in recognition of an outstanding contribution to film.
With a groundbreaking career defined by intelligence, integrity, and the breaking down of racial taboos in 20th century American cinema, Sydney Poitier leaves a legacy like no other. Film – and indeed, the world – is better off for having known him.