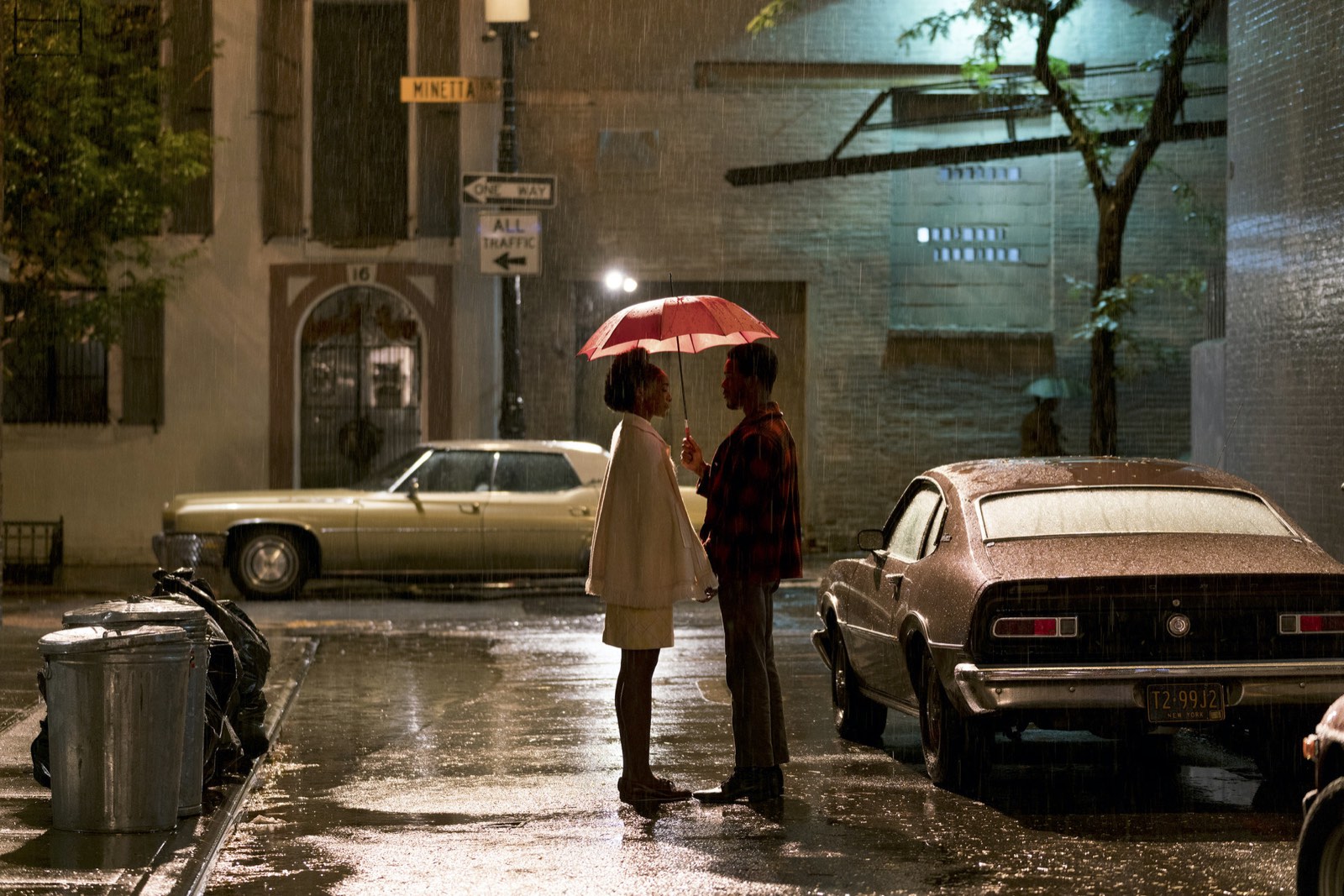 The collective experience of audiences in a cinema watching great films is at the heart what Park Circus is about. We love films, shared stories and escapism, and have asked some of our friends from across the film industry to recommend some of their favourite films for audiences to enjoy when it is safe for cinemas to reopen.
Throughout our month-long celebration of Valentine's Day, Terrance McDonald takes us through some of of his personal favourites along the theme of Cinematic Love.
Design for Living (Dir. Ernst Lubitsch, 1933)
Love at first sight! However, the famed Lubitsch touch has us seeing triple in this romantic comedy that explores a love triangle with Miriam Hopkins's Gilda driving the action. A playful narrative with risky references, Design for Living showcases Hollywood before the production code even if the content is rather mild by contemporary standards.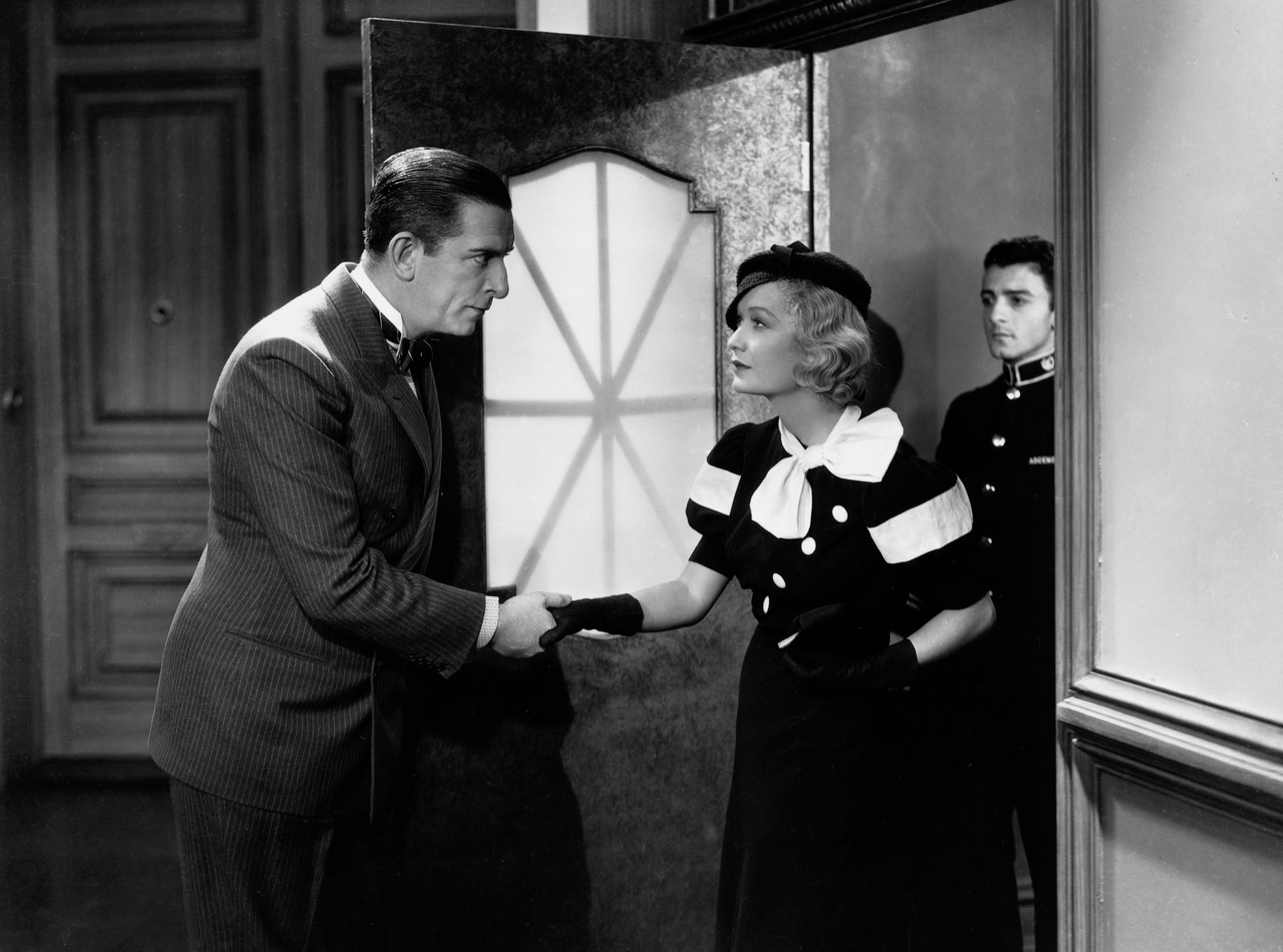 The Bride Wore Red (Dir. Dorothy Arzner, 1937)
True love! One of the few women working as a director during the studio era in Hollywood, Arzner constructs a timeless story that examines love through the class divide. While The Bride Wore Red is noted as showcasing the continuous obstacles Arzner would encounter throughout her career, Joan Crawford's Anni gives us a critique of high society, fairy-tale images, and, of course, romance.
His Girl Friday (Dir. Howard Hawks, 1940)
Love: lost and found! They talk quick and work even quicker, Rosalind Russell's Hildy and Cary Grant's Walter are perfect together if not for the pesky Ralph Bellamy's Bruce… and his mother. We know they should be together, but His Girl Friday keeps us guessing with enough laughs to remind us that love and comedy are the perfect match.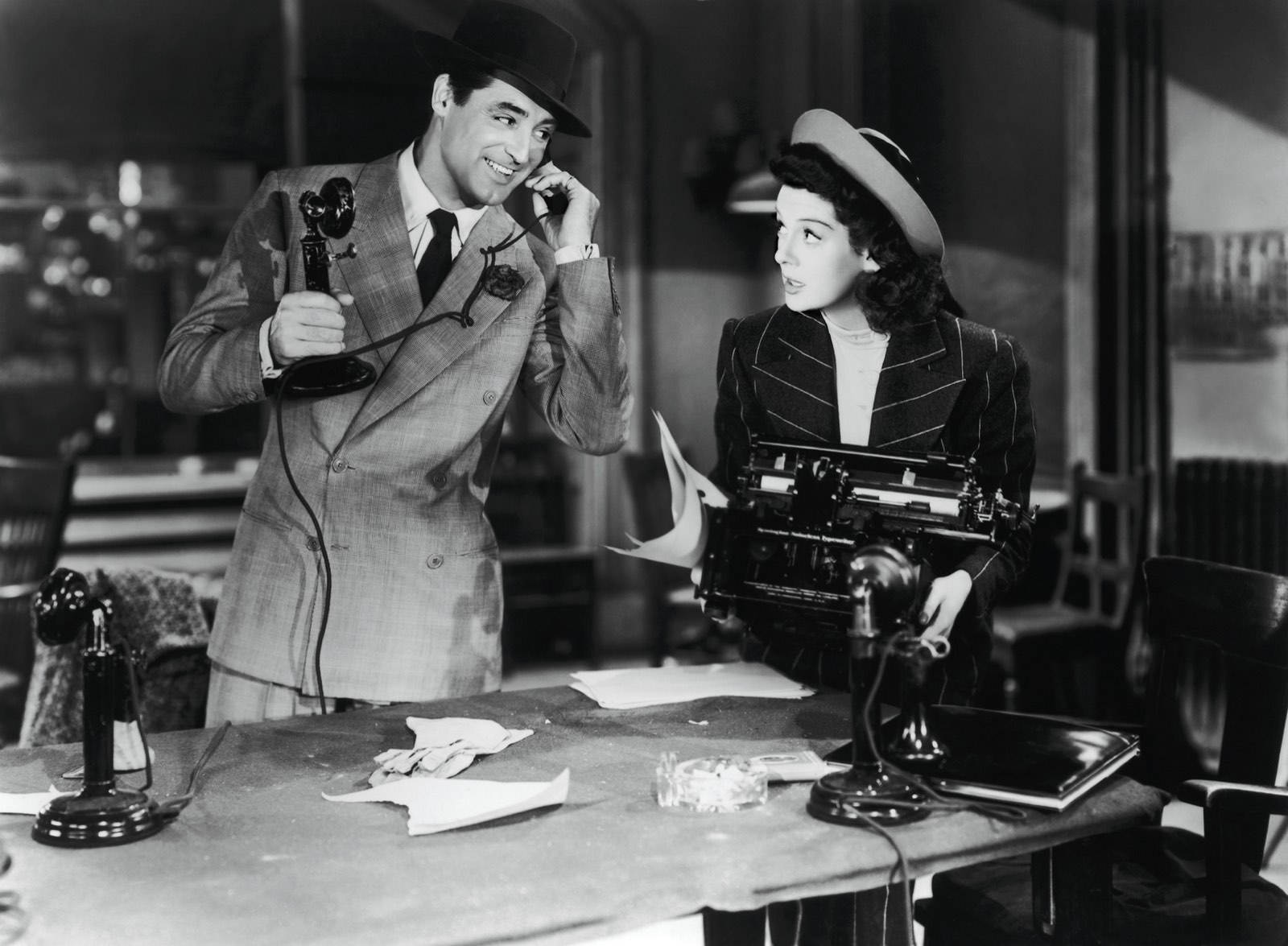 The Pirate (Dir. Vincente Minnelli, 1948)
Love is a fantasy! Nevertheless, some fantasies do become reality, especially when we least expect it.The Pirate is a stunning spectacle woven by the Freed Unit and Vincente Minnelli with Judy Garland's Manuela and Gene Kelly's Serafin continuously blurring the lines between performance and reality. Even if love is a fantasy, the film is a vibrant exploration of how dreams come true.
Written on the Wind (Dir. Douglas Sirk, 1956)
Time to love, again! Sometimes love burns too bright and other times the flame can never be extinguished. Douglas Sirk's glorious technicolor melodrama pushes our emotions to the limits as we marvel at Dorothy Malone's Marylee, as we gasp for Robert Stack's Kyle, and as we hope Lauren Bacall's Lucy and Rock Hudson's Mitch can escape this dream turned nightmare. When we long for love, Written on the Wind offers us the chance to find it.
Some Like It Hot (Dir. Billy Wilder, 1959)
What is love? Maybe love is where we least expect to find it and Some Like It Hot is all about looks. With Tony Curtis's Josephine and Jack Lemmon's Daphne doing their best to not be found and Marilyn Monroe's Sugar Kane doing everything to be seen, Billy Wilder relies heavily on the comic trope of mistaken identity to explore the romances we didn't know we needed as well as the ones we wish we had. Also, worth viewing is Michael Hui's Happy Din Don (1986) which is a partial remake from Hong Kong.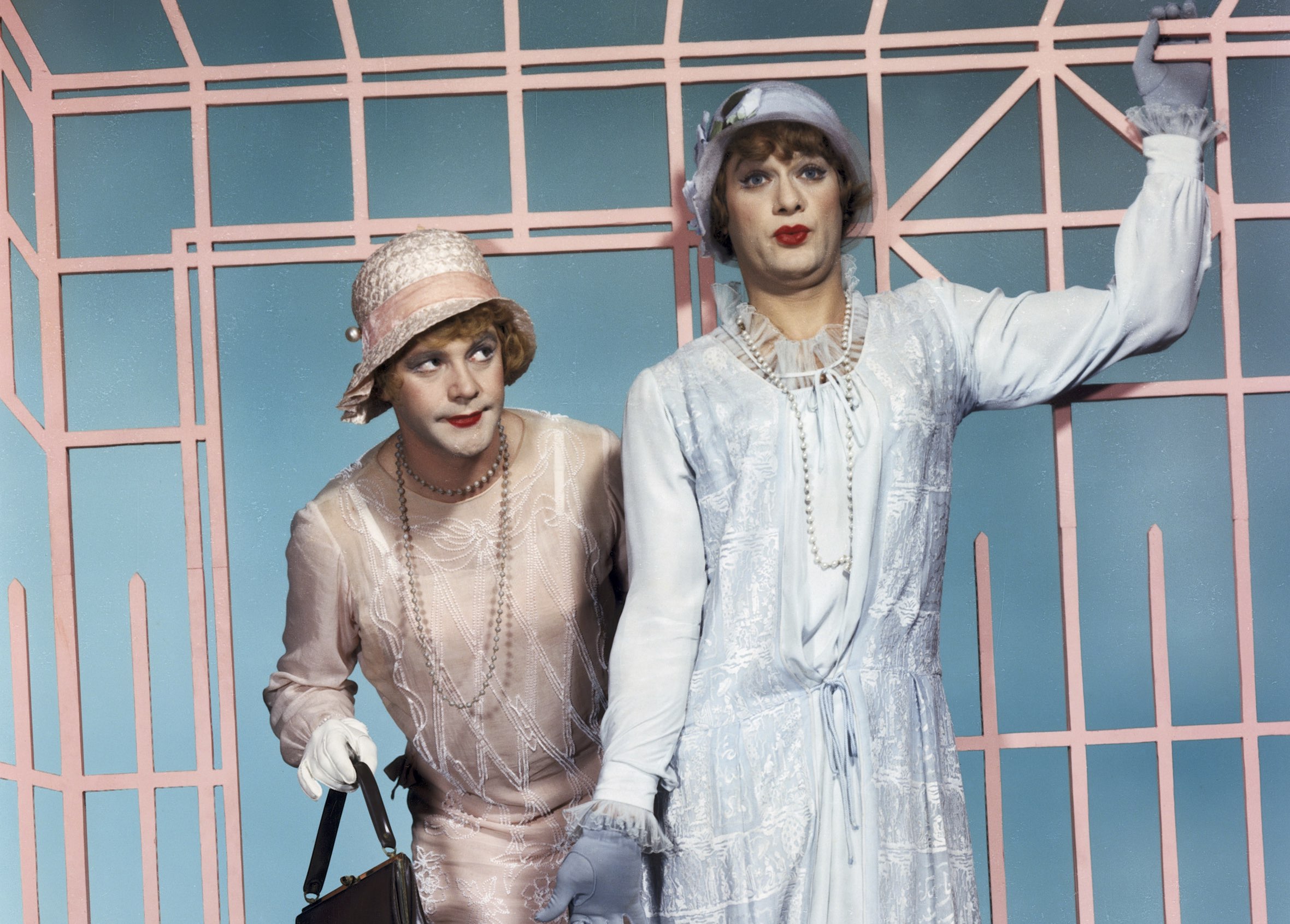 For Love of Ivy (Dir. Daniel Mann, 1968)
The power of love! On occasion we need to look twice before we realize our true feelings, Abbey Lincoln's Ivy and Sidney Poitier's Jack might have to do just that. However, they do not need to look to understand the systemic issues that brought them together. An exploration of race in America through romance, For Love of Ivy is at once a critique of society as well as a tale of love.
A New Leaf (Dir. Elaine May, 1971)
Love conquers all! From financial woes to feelings of loneliness, love can heal many things and Elaine May's romcom reimagines the generic form to skillfully reveal the sinister motivations and patriarchal structure of the genre. With Elaine May's Henrietta ever trusting and Walter Matthau's Henry not to be trusted, maybe there are somethings that love cannot overcome…
Ali: Fear Eats the Soul (Dir. Rainer Werner Fassbinder, 1974)
Love like no one is watching! Few filmmakers are as magnificent as Rainer Werner Fassbinder and Ali: Fear Eats the Soul shines as an unrestrained exploration of love, family, and prejudice. Everyone is watching Brigitte Mira's Emmi and El Hedi ben Salem's Ali, but it is the feelings they give each other that matter most when love and fear collide.
Je Tu Il Elle (Dir. Chantal Akerman, 1974)
Love: pain, pleasure, and poetry! Love can bring us to new lows and to ultimate highs which can transform our lives and leave us longing for more. Chantal Akerman's Je Tu Il Elle is an art cinema masterpiece that reminds us that self-love is an important precursor to any relationship. However, the time we spend with ourselves is rarely as ecstatic or as insipid as time spent with others.
Desert Hearts (Dir. Donna Deitch, 1985)
Love knows no limits! Most of us search for love, yet few of us know where to find it. Lucky for Helen Shaver's Vivian, Patricia Charbonneau's Cay is more than willing to save her the trouble of looking. What begins as a trip to Reno for practical reasons becomes a celebration of passion and affection that inspires us to love who we love. Donna Deitch's Desert Hearts is a landmark film that predates the emergence of New Queer Cinema and remains important celebration of love.
Sleepless in Seattle (Dir. Nora Ephron, 1993)
Love at first… sound! Christmas music in November can make many of us change the station, but what about changing our hearts? Meg Ryan's Annie is driven to do just that after hearing the tragic story of Tom Hanks's Sam as told by his son to a radio show host. Dating in the nineties has been completely transformed – just ask Rob Reiner's Jay about tiramisu – yet Nora Ephron's Sleepless in Seattle delivers a romantic comedy that is as timeless as it is fresh.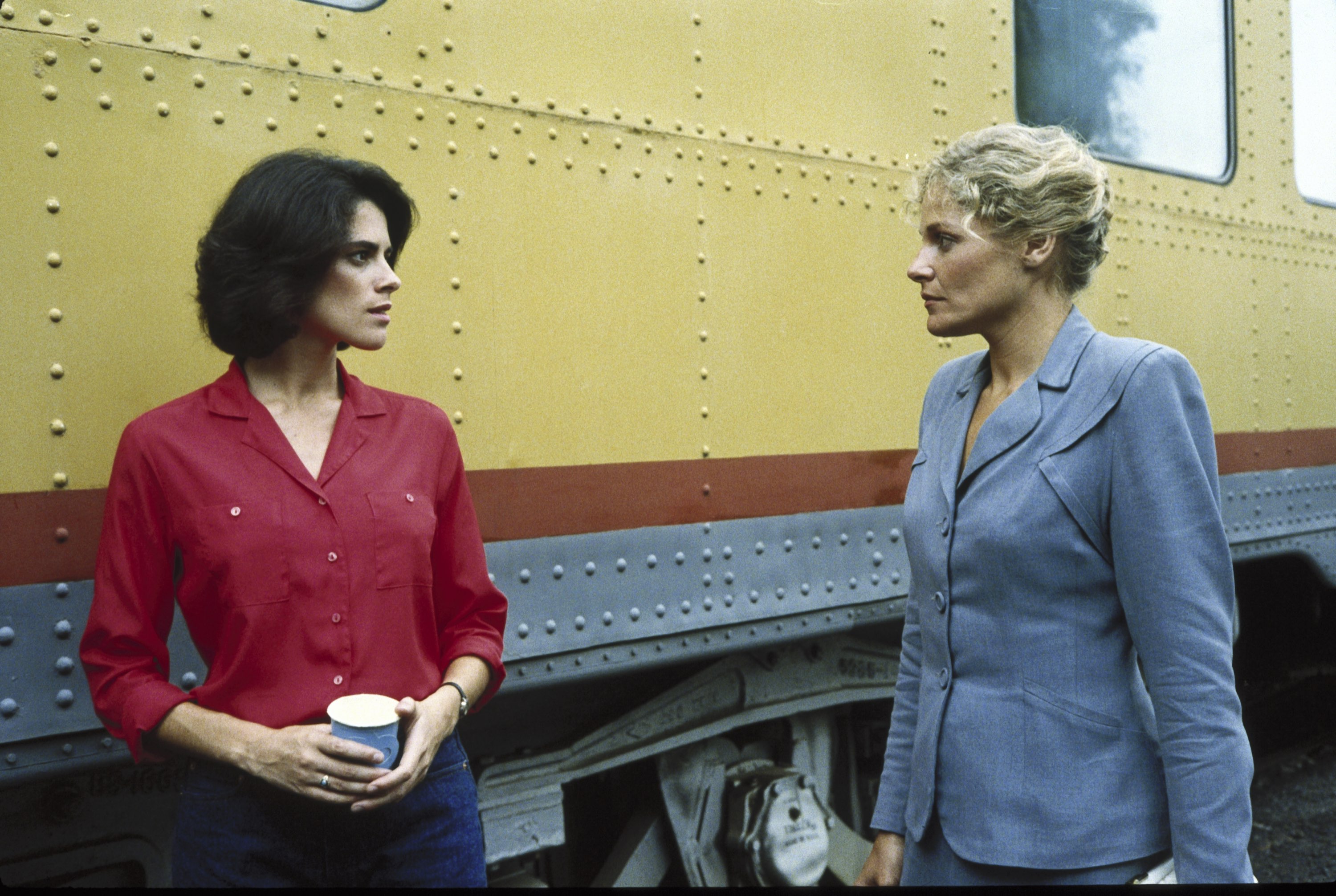 Dilwale Dulhania Le Jayenge (Dir. Aditya Chopra, 1995)
Love is in our hearts! Love may find us in our dreams. When it comes to Kajol's Simran and Shah Rukh Khan's Raj they may realize their love too late, but Aditya Chopra's film keeps their romance alive through song and dance. Get your popcorn ready as Dilwale Dulhania Le Jayenge promises exhilarating performances that will make you cheer, laugh, and cry while teaching you to trust your heart.
In the Mood for Love (Dir. Wong Kar Wai, 2000)
Love is a beautiful thing! Although we tend to think of love as a feeling, often love takes shape through the little gestures along the way. Maggie Cheung's Mrs. Chan and Tony Leung's Mr. Chow both long for their spouses as they find themselves closer and closer together. Wong Kar Wai's In the Mood for Love is a cinematic joy composed of aesthetic splendors and fabulous qipaos. The mood is ripe for love even if we worry that the timing isn't right.
Monsoon Wedding (Dir. Mira Nair, 2001)
Love and the family! While some loves come and go, the love a family shares never fades. The stunning colours and dense layers of Mira Nair's film foreground the bonds that compose families as well as the secrets that certain family dynamics may hide. The Verma's welcome us into their home as we are immersed in celebration and turmoil ahead of the wedding between Vasundhara Das's Aditi and Parvin Dabas's Hemant. Love will inspire us and surprise us when we least expect it.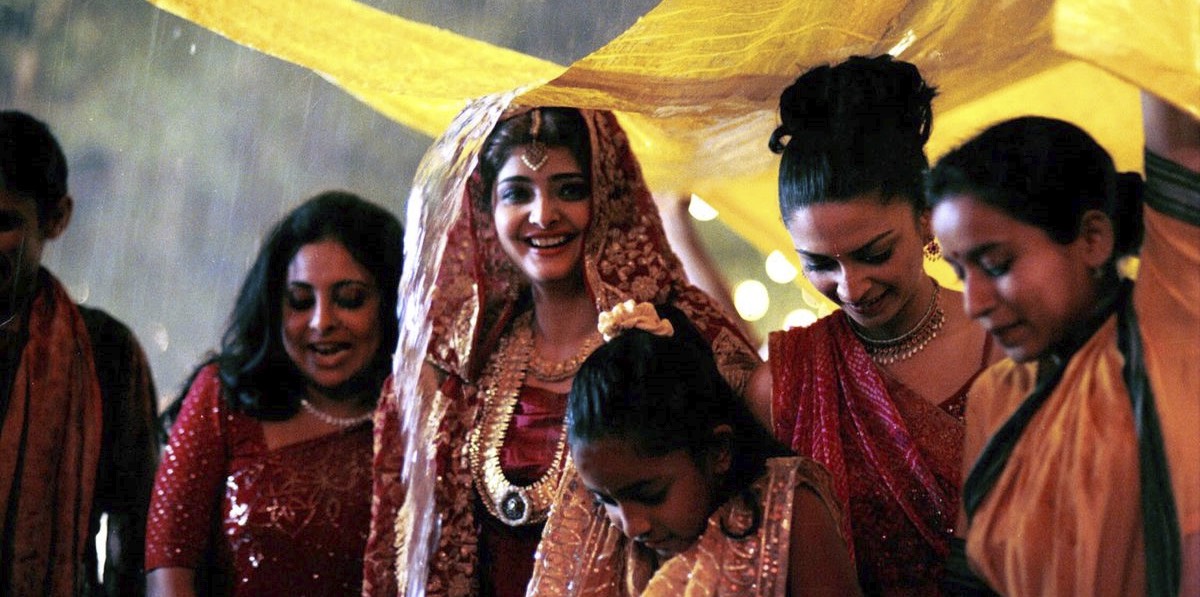 Brokeback Mountain (Dir. Ang Lee, 2005)
Love cannot be broken! Everyone should be able to love and live as they desire, and Ang Lee's film showcases the power of love against the bigotry and heteronormitivities that persist within society. Raw, visceral, and devastating, Heath Ledger's Ennis and Jake Gyllenhaal's Jack explore the dreams and the memories that no one should be able to restrain. Brokeback Mountain is an important and tragic reminder that our love never dies.
If Beale Street Could Talk (Dir. Barry Jenkins, 2018)
Love against the world! Exquisitely beautiful and a powerful statement, Barry Jenkins's If Beale Street Could Talk paints images as only he can. With aesthetic splendors and a timely narrative, Jenkin's cinematic adaptation of James Baldwin's novel takes us through the joy and the pain shared by KiKi Layne's Tish and Stephan James's Fonny. A film that makes us cry out of love and call out for justice.
Always Be My Maybe (Dir. Nahnatchka Khan, 2019)
First loves last forever! Yes, Randall Park's Marcus punches Keno Reeves. Yes, Ali Wong's Sasha cannot believe Marcus still drives that Corolla. But, maybe, they are meant to be together just as everyone assumed they'd always be. However, love works in mysterious ways as Nahnatchka Khan's Always Be My Maybe gives us a reimagining of the classic romcom When Harry Met Sally that speaks to our contemporary moment. Come for Marcus's band Hello Peril and stay for the love.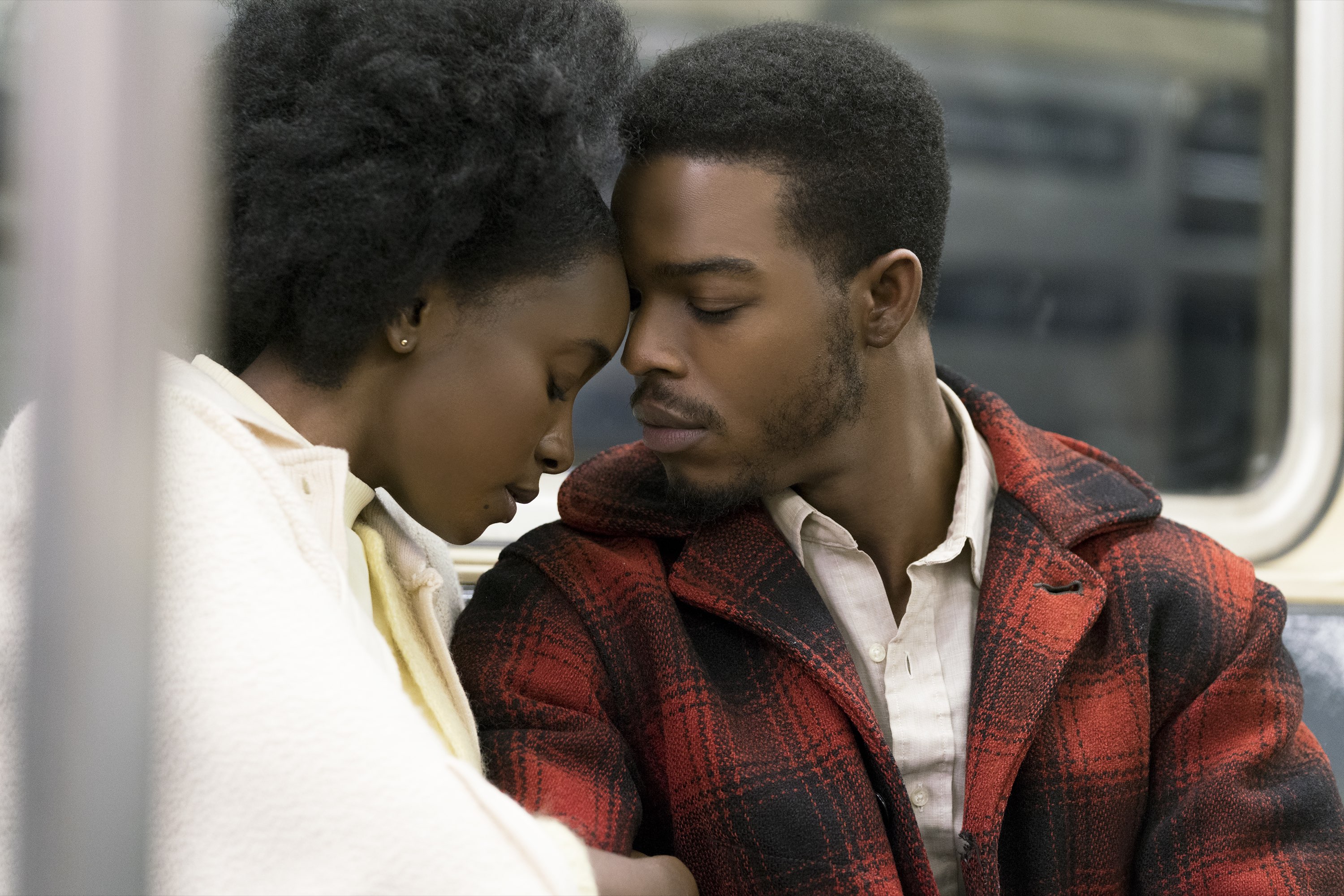 Terrance McDonald is a sessional lecturer in Cinema Studies at the University of Toronto Mississauga in Ontario, Canada, where he teaches a course in romantic comedy.