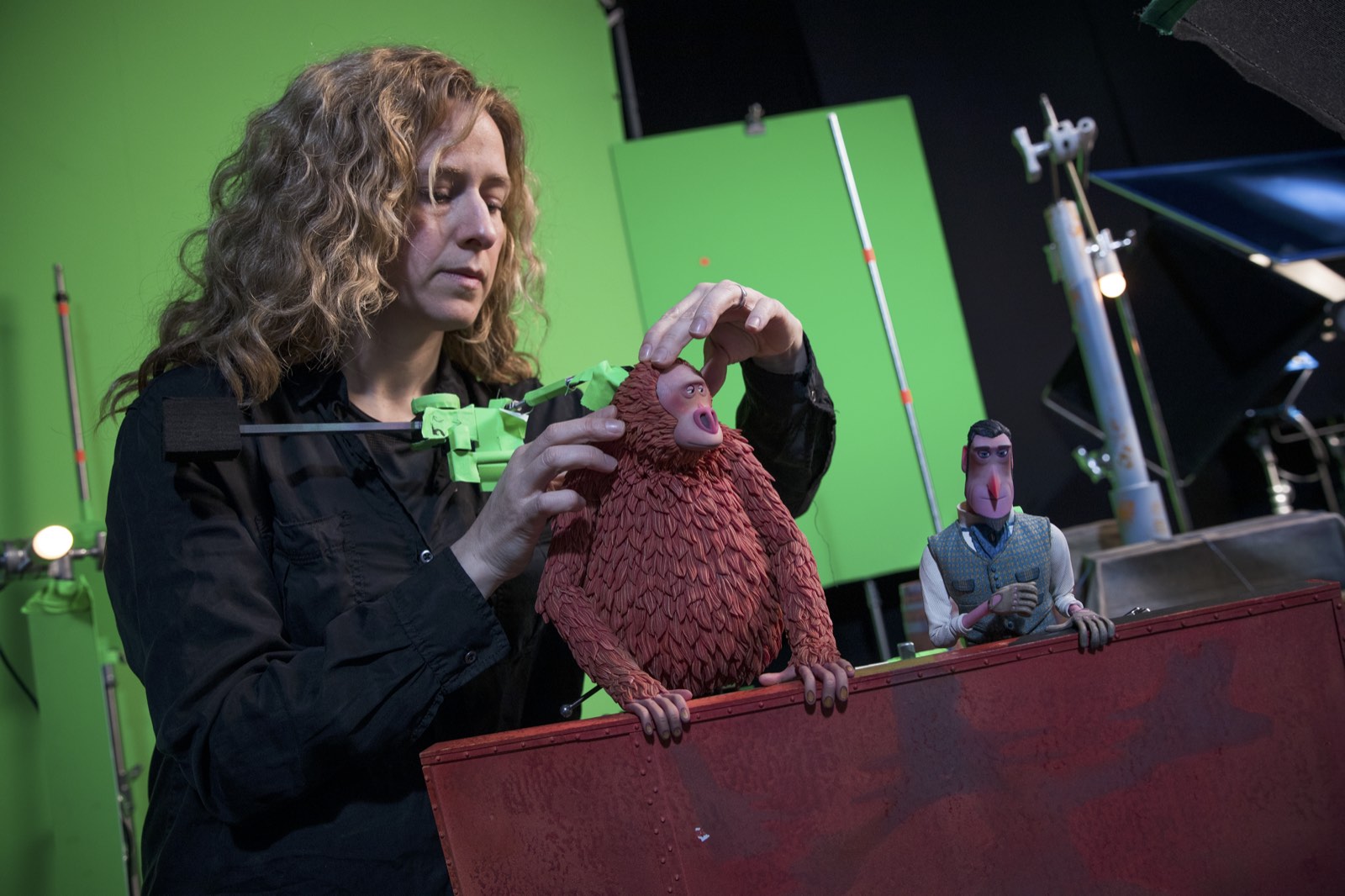 We are so proud to represent award-winning animation studio LAIKA as repertory sales representative (theatrical and non-theatrical) for the studio's award-winning library of legacy films - two of which, Coraline and ParaNorman are perfect for this time of year as cinemas gear up to celebrate Halloween!
To celebrate, we revisited our 2020 chat with two very special team members from LAIKA - Arianne Sutner, Head of Production/Producer and Brad Schiff, Head of Animation at LAIKA to find out a little more about the studio.
Get in touch to find out more and book any films, including the LAIKA catalogue.
PC: What has been LAIKA's impact and significance in the world of animation and stop-motion?
Arianne Sutner: We've been impactful in a lot of ways, not the least of which I believe is that the animation industry and its professionals come to expect a certain level of both surprise and excellence when it comes to a LAIKA release. We've been pushing the art of performance with our characters' facial animation and our overall style; I think the industry has taken notice of how we've propelled stop-motion animation forward with innovations born out of our persistence to keep it fresh and alive as we continue into the 21st Century. To name just a few: using state-of-the-art 3D printing to enhance our replacement animation technique; working in lock-step with our VFX department to seamlessly make our worlds as large as we need them to be (our matte painting and set extensions are unparalleled), and our 'puppets' are both works of art as well as technical feats of genius. They are physical objects brought to life one frame at a time that convince an audience they are living, breathing characters with both hearts and souls.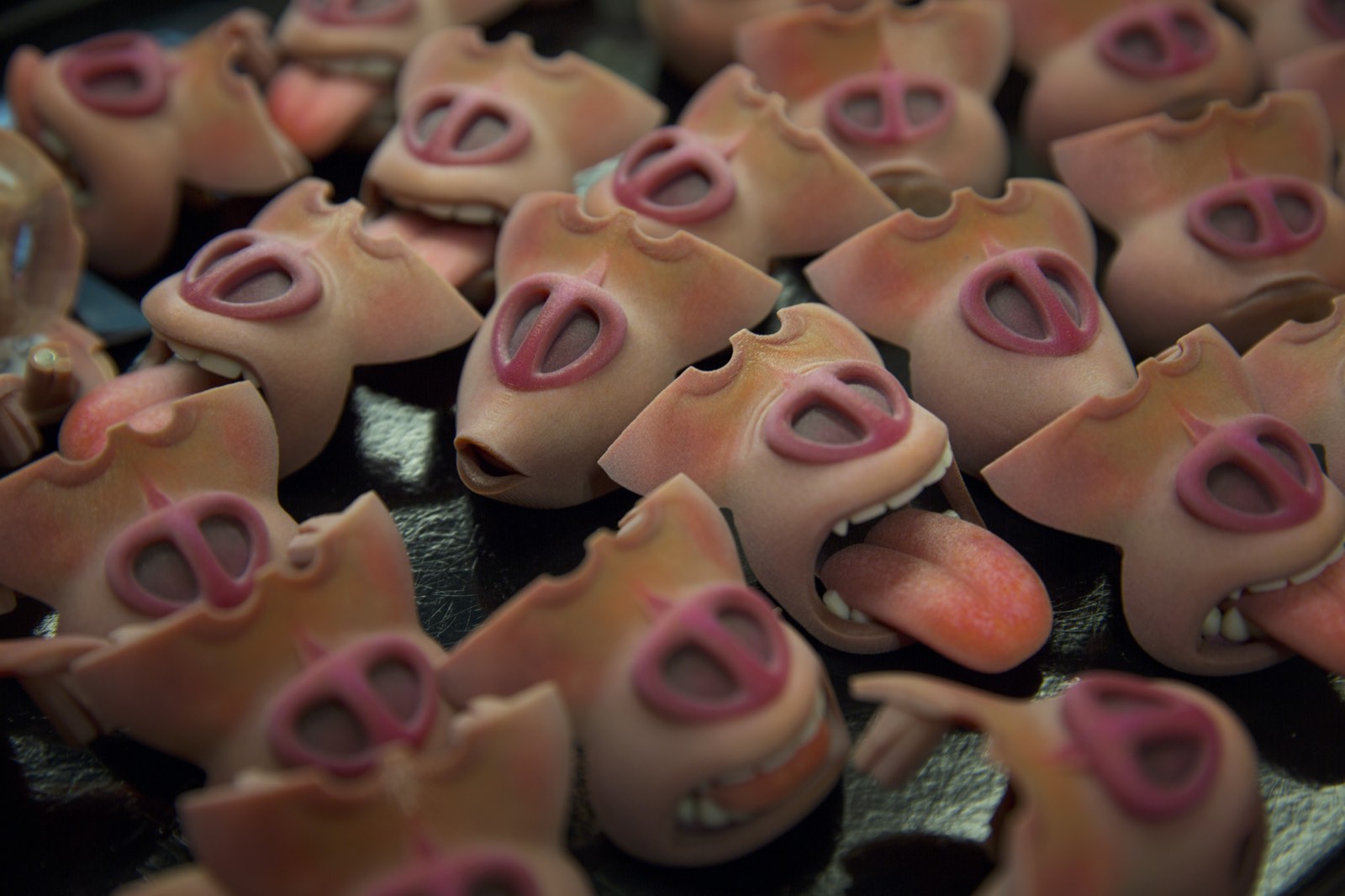 PC: How did you come to LAIKA and what have you learned since?
AS: I started to work on our first film, Coraline, from San Francisco where I was still living in 2006. I had worked with Henry Selick on and off for many years in the Bay Area. He eventually got both my husband and I to move to Portland in 2007 and I haven't looked back! I continue to learn so much, but at the core what that really means is if you've got a talented, smart and dedicated team and you can help move them all in the same direction, you can make magic happen.
PC: What do you love most about telling stories in animation and stop-motion?
AS: What I love about telling stories in animation and stop-motion may also be what's most challenging about it; we have to create something out of literally nothing, or in other words, nothing is "for free". At LAIKA we take an original or occasionally an adapted story from words-on-a-page to life on the screen. Our characters, their clothing, and their entire worlds are constructed from scratch. This offers a freedom to be able to control every design element and every performance from top-to-bottom and it results in very layered and very considered storytelling. Personally, I also have found that I love the way that stop-motion animation film making, and LAIKA film making specifically, insists on collaboration from start to finish. Our finest work has been made possible through the insistence of wildly different kinds of artists working close together problem-solving.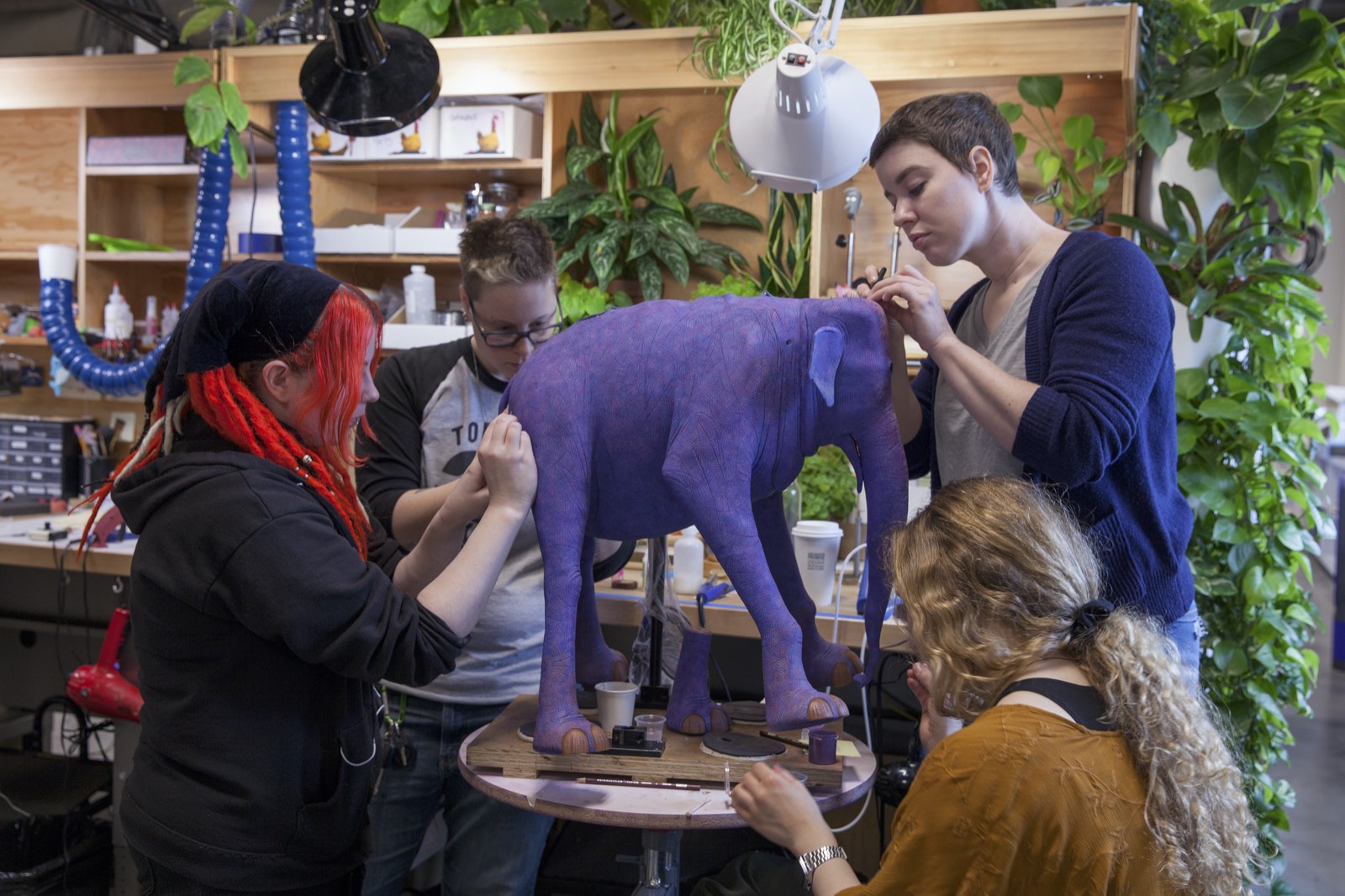 PC: Has there been a particular challenge that you can recall on a previous film? What did you do to work through that?
AS: There are a host of challenges on every film, from their conception through post production, without exception! Working through the challenges is what making these movies is largely about. I'll look to our latest, Missing Link, to provide an example:
The Indian Jungle: There are always so many challenges when you're shooting outdoor sequences with nature as a backdrop. Number one, obviously: how big are the vistas and how big do your "miniature" sets actually need to be?
The Jungle sequence, with the exception of the very last shot, takes place on a long winding path in a thick canopy of trees. It was incredibly challenging to create this environment.
In the Jungle, foliage is everywhere you look. Adding digital set extensions to an environment like this is next to impossible because the time and labor it takes to drop mats behind so much visual texture is cost-prohibitive. For that reason, we had to physically build the entire world. Our design team came up with very clever layering and lighting tricks to pull it off, while our camera and VFX crews did a masterful job of finding ways to shoot in multiple passes and seamlessly composite all the pieces together.
The Shangri La ice bridge and the Yeti Temple are massive architectural structures that dwarf the scale of our characters. So, the questions all revolve around how to place our roughly 12" puppets seamlessly into these environments. How much do we build physically versus how much do we build digitally?
For Shangri La, the solution was to shoot in many different scales. We built sections of the bridge and the temple at standard 'puppet' scale to allow characters to physically contact the ground. But we also built those same locations in their entirety at extremely miniature scales so that we could fit them into our physical shooting space and photograph them as composited elements. Of course, we took full advantage of opportunities to add digital set extensions, but we always try to keep that to a minimum.
I'm probably most proud of the fact that we were able to pull these two very challenging sequences off well enough to tell the story that we wanted to tell. The fact that they also look so visually stunning is a bonus that speaks to the talent of the entire LAIKA team. You can almost smell the oppressive heat of the Jungle and feel the freezing altitudes of the Himalayan peaks.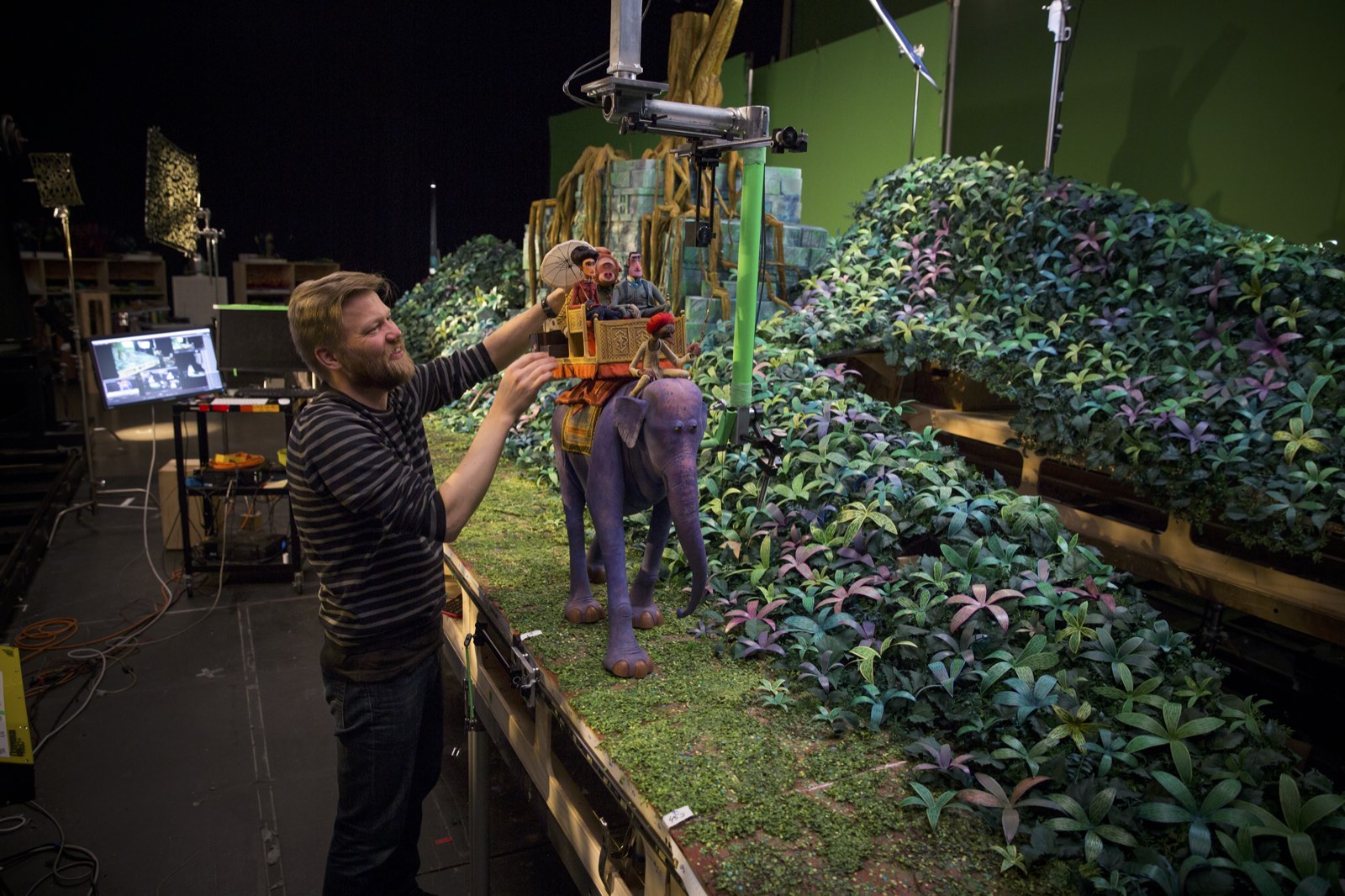 PC: Which LAIKA film is the most meaningful to you and why?
AS: Ack! I wouldn't be able to choose a favorite between my children and I can't choose a favorite LAIKA film! That said, I can tell you that ParaNorman continues to surprise and delight me. When I catch a few minutes of it in a hotel room I'm immediately sucked in and am delighted at how dang good it is, not only doesn't it age, it gracefully brings to the screen an incredibly powerful, layered and flawed villain in the guise of a little Puritan girl, Agatha Prenderghast (Aggie).
I was lucky enough to be sitting in the audience with Art Parkinson, who voiced Kubo in Kubo and The Two Strings, along with his lovely mum Movania, when Travis Knight won the BAFTA Award for Best Animated Feature and it meant the world to me. To be able to work with my producing partner and boss on his directorial debut was an incredibly gratifying experience. Travis' hard work and discipline, coupled with his native talent and incredible natural instincts resulted in a moving, gorgeous experience of a film that remains a classic.
Lastly, I would be remiss if I didn't call out Missing Link as one of my favorite cinematic 'children'. Absolutely gorgeous and lively, it entertains while it reaffirms for all what it means to be human, by way of a Sasquatch.
PC: How have you seen LAIKA's worldbuilding evolve over the last 15 years?
AS: From the third act of our first film, Coraline's 'Fantastic Garden' to the Third Act of our latest, Missing Link - the Ice Bridge in the exterior of Shangri-La, we've gone far and furious in 15 years of worldbuilding. We've grown in sophistication in terms of how we integrate practical and digital elements: both set piece and puppets. Nothing seems out of bounds.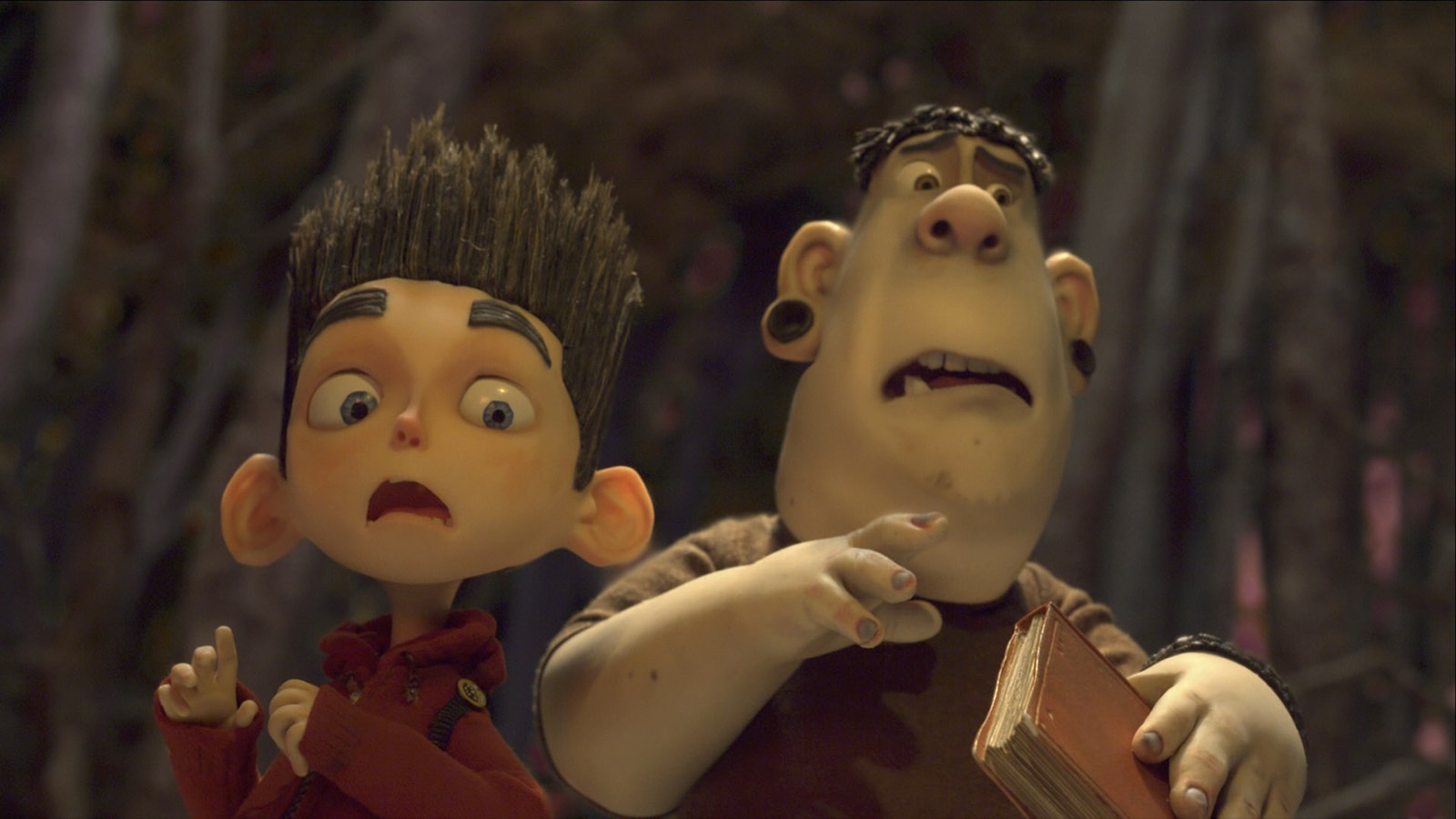 PC: What's next for LAIKA following its 15th anniversary celebrations?
AS: We've always taken pride in not limiting ourselves to the medium. We want to tackle every genre and 'quadrant'. We're hard at work on a glorious feature and the sky is the limit for LAIKA…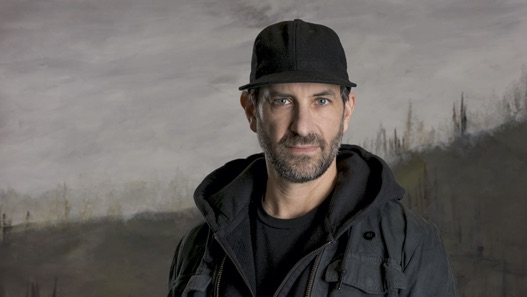 PC: What has been LAIKA's impact and significance in the world of animation and stop-motion?
Brad Schiff: At LAIKA, we have pushed the medium of stop-motion animation to new heights. Over the years, we have continued to refine our naturalistic style of animation to make our characters feel more alive than anything that's been seen in the medium before. Our films have become a fusion of practical and cg elements. We take the finest bespoke craftsmanship and fuse it with cutting edge computer technology to create animated films unlike anything else.
PC: How did you come to LAIKA and what have you learned since?
BS: I came to LAIKA via Will Vinton Studios. It's crazy to think that I'm one of the old school guys. I was loaned to Warner Brothers in 2004 to work on Corpse Bride in London. When I came back to animate on Coraline, the studio changed hands and rebranded as LAIKA. I have learned so much over the last 15 years. I've learned how to become a better collaborator and problem solver. I've learned how to navigate the execution of a project from beginning to end. I've learned how privileged I am to have the opportunity to work for a place that is fully dedicated to pushing the boundaries of stop-motion animation.
PC: What do you love most about telling stories in animation and stop-motion?
BS: I have always loved the art of stop-motion animation. The inherent tactility of creating life from inanimate objects with one's hands has always resonated with me. I've always thought more was possible with the movement and performances within the medium. LAIKA is a place that believes that and demands that. Being able to create life so believable with inanimate puppets that conjure feelings and emotions in audiences around the globe is incredibly special. I have seen first-hand that our films make a difference and that is so humbling.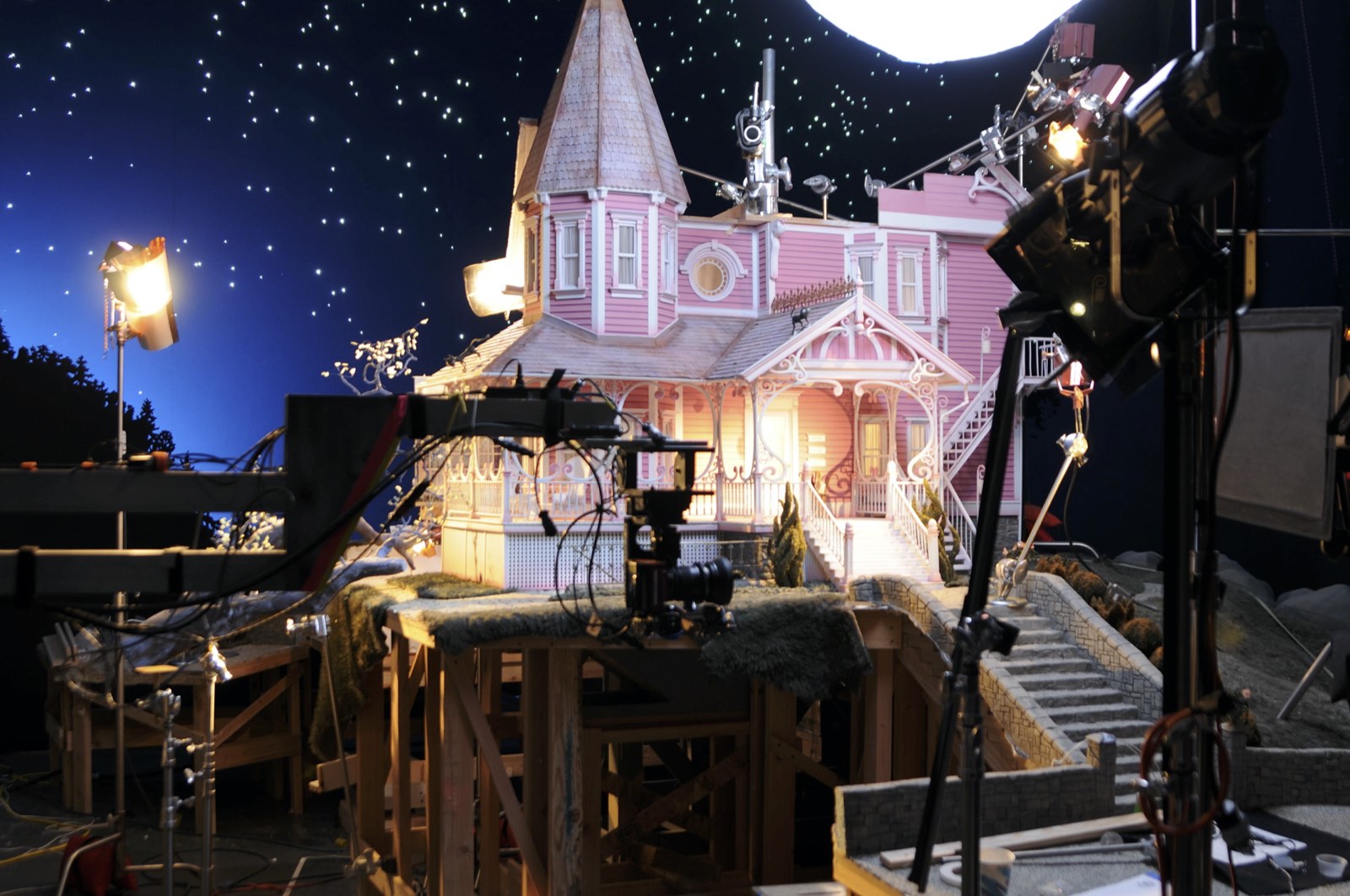 BS: Kubo and the Two Strings for sure. I loved everything about the story. It resonated with my personal sensibilities more than any of the others thus far. Animation-wise, we had the opportunity of pushing our skills as actors with super subtle nuanced performances and combined that with epic action sequences. It was truly a dream project to work on for me.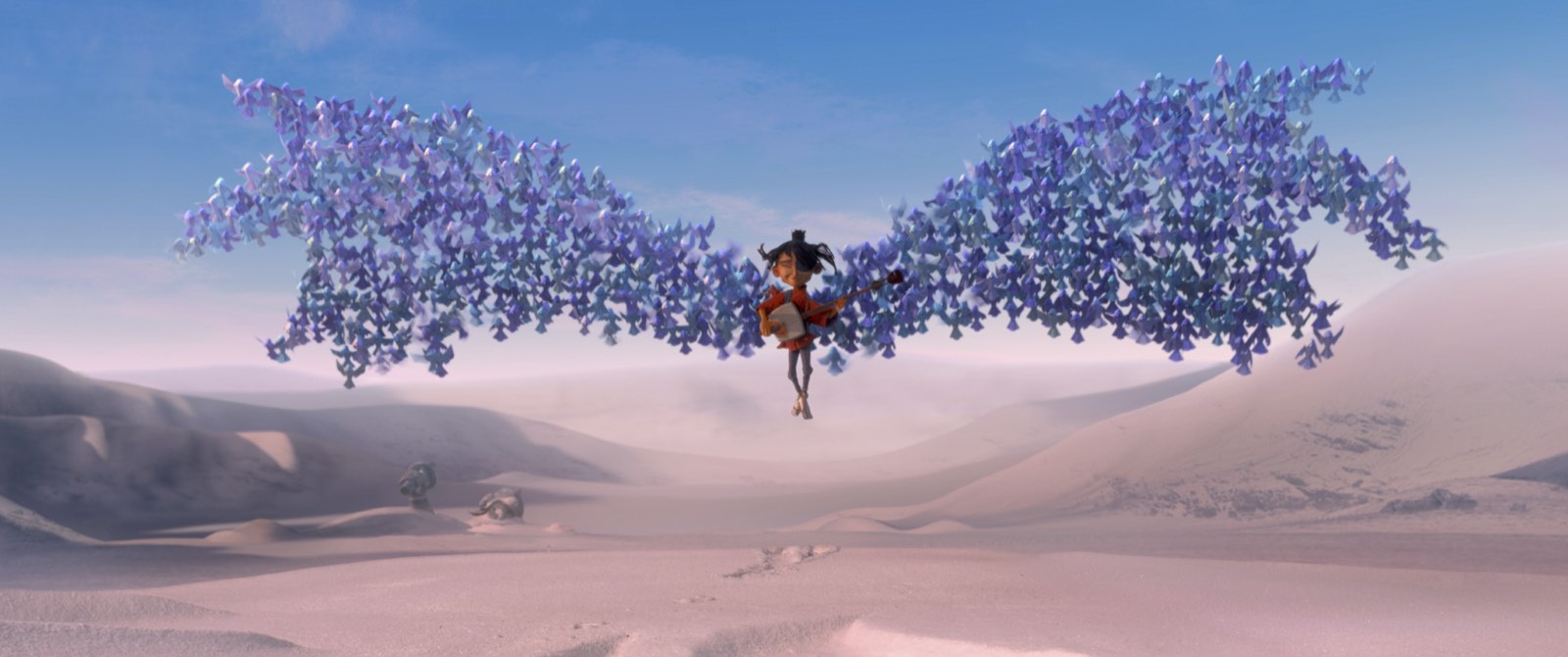 PC: Has there been a particular challenge that you can recall on a previous film? What did you do to work through that?
BS: The challenges have been numerous but if I had to pick one, I'd go back to the Giant Skeleton in Kubo. From the very beginning we had the support of production to figure out how to build and animate an in scale Skeleton which wound up being 16 feet tall with a wing span of 20 feet. It turned out to be the largest stop-motion puppet ever created. It was a challenge for every department all the way from the fabricators, to the riggers to the animators. We all had to work together through trial and error to figure how to build it and for an animator to be able to subtly manipulate that giant one frame at a time...along with the normal-sized puppets performing on it. An entire paper could be written about the Giant Skeleton. I'll just say it was one of the most challenging and fun collaborations I have been a part of at LAIKA.
PC: How have you seen LAIKA's worldbuilding evolve over the last 15 years?
BS: We are constantly being challenged and encouraged to problem solve and innovate. Each film is bigger in scope than the previous. Coraline took place in a house. ParaNorman took place in a little town, The Boxtrolls on a large island, Kubo and the Two Strings all over mythical Japan and Missing Link took place across the globe. LAIKA is a community of artists who are consistently learning and growing together. Each film winds up being R&D for the challenges of the next movie. As our skills grow, so do our abilities to make our worlds more robust and beautiful.
PC: What's next for LAIKA following its 15th anniversary celebration?
BS: You'll have to wait and see.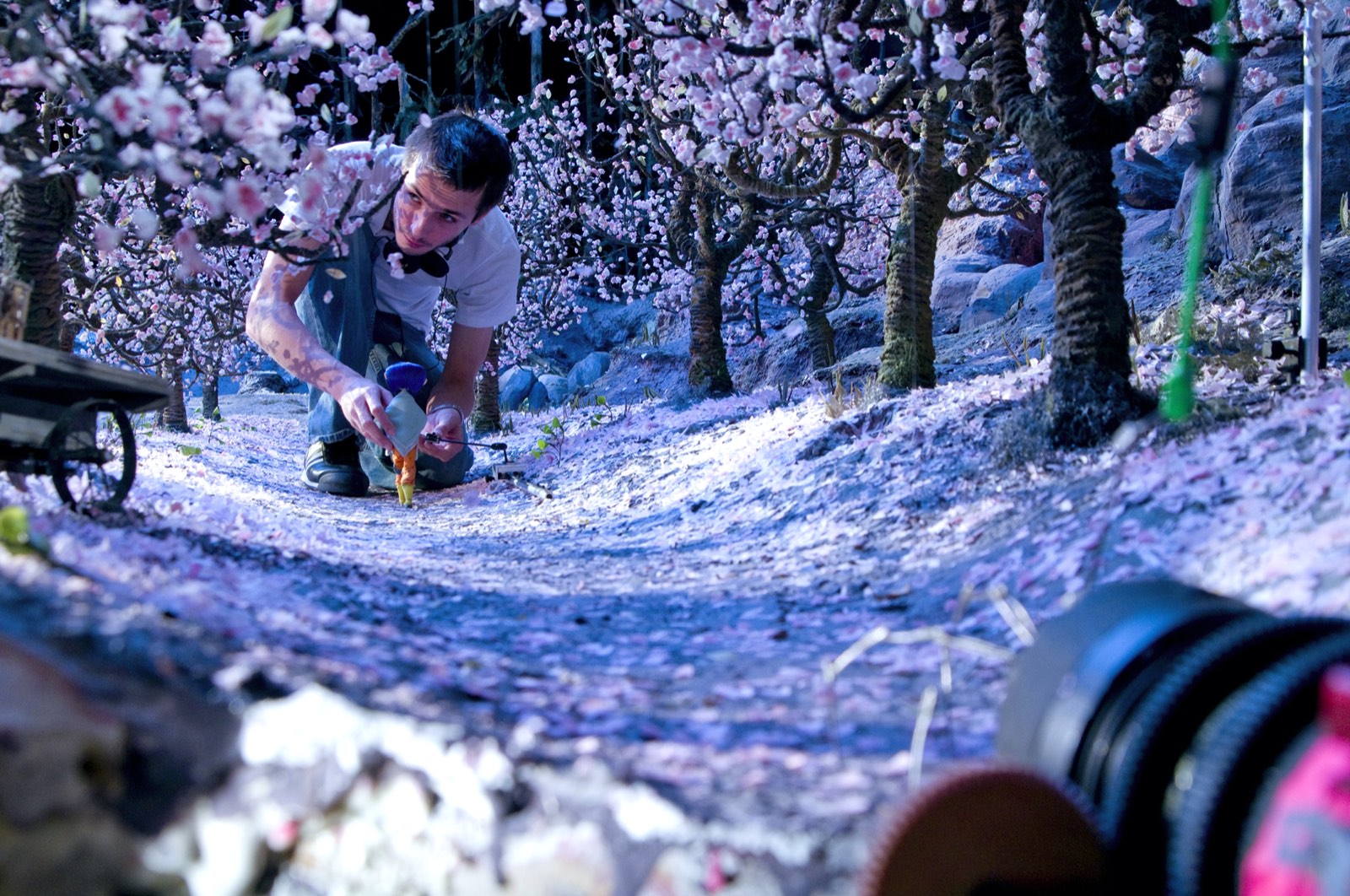 Article's lead photo is courtesy of LAIKA: Animating Lionel and Susan within the ice pit.