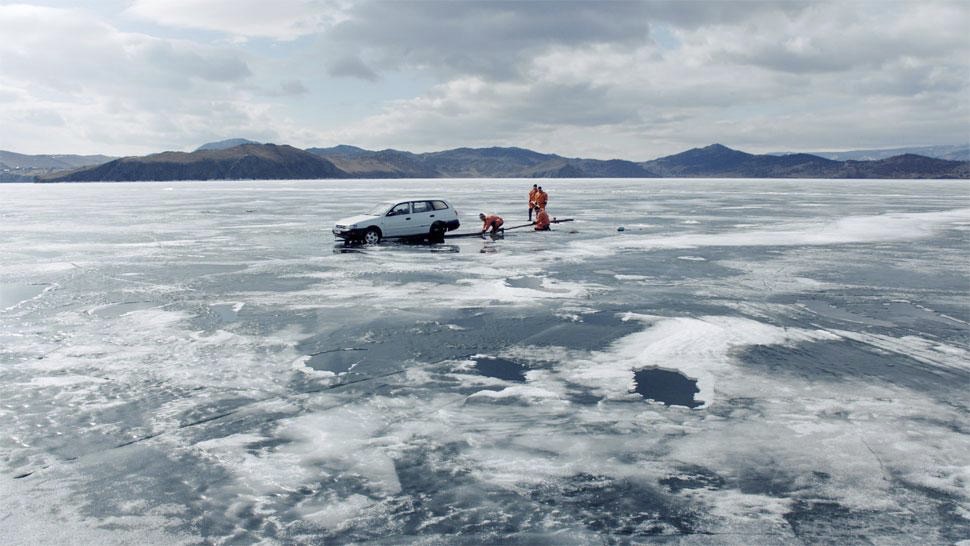 In this film iconic and acclaimed film director Victor Kossakovsky takes us on an epic journey, at the heart of which is the majestic element: water. Filming from an iceberg as it ruptures from a polar ice sheet and traverses the open sea, we experience the beauty of this essential life-giving element as well as its shattering power.
Director Victor Kossakovsy has said : "When I was four, I spent a summer in a village between Moscow and St Petersburg at a river source. A man who lived there, MIkhail Belov, said to me, "If you made a little boat from wood chip and leaves, then put it in this river, it would float on the water to the North Sea and then around the world."
Years later I returned to that village to shoot my film, Belovy. I put my camera into a little boat and i made that journey from that village to the sea. IN 2000, I stayed in a house on the Baltic Sea. The sea was different every day, hour and minute. Different colors, movements, energies....through the lens of water you would able to experience all known human emotion. With Aquarela, I wanted to film every possible emotion experienced while interacting with water: beautiful and unsettling emotions - ecstasy and inspiration as well as destruction and human devastation. "
Now available for festival bookings.