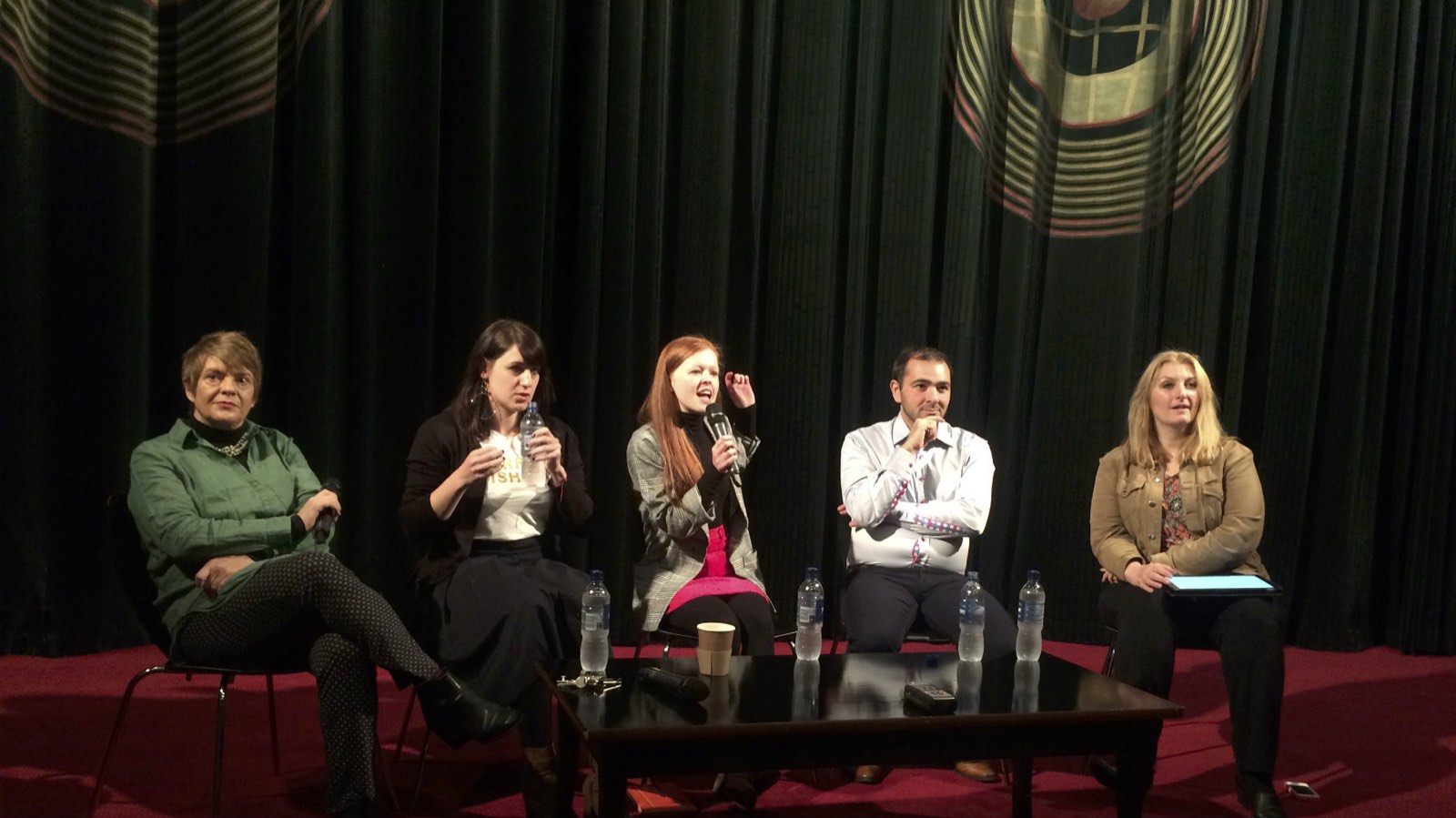 Park Circus were delighted to participate in the recent Into Film Festival – taking place from 7-23 November 2018, the Festival helps educators bring learning to life for 5-19-year olds across the UK by inspiring young people to watch, understand and make film in new and creative ways.
It is also the largest youth-focused film festival in the world, so it was a real pleasure to partner with the Festival to put on a panel discussion at Glasgow Film Theatre on 12 November, following a screening of Billy Wilder's 1953 classic Some Like it Hot.
The subject under discussion was an apparently simple one – 'what is classic film'? How, when and why a film might be defined a 'classic'? Does it need to have achieved record-breaking box office figures? Numerous awards? Be somehow 'culturally influential?' Or simply mean a lot to a great many people? And how soon after a film's release date can 'classic' status be determined?
The panel consisted of Allison Gardner, Programme Director at Glasgow Film Theatre, Park Circus co-CEO Nick Varley, Dr Rebecca Harrison, Lecturer in Film at University of Glasgow, and Evie, an Into Film Young Reporter. The panel was chaired by film critic Siobhan Synnot.
The discussion was fascinating and wide-ranging – from the importance of the big-screen experience, to questioning who decides 'what we watch' in the cinema and doing justice to the full range of film history. The panel also discussed the growing availability of films across a number of platforms – and the consequent need for curation by critics, educators and programmers who might help to guide audiences through the vast choice of films on offer.
In terms of what constitutes a classic film, discussion went back and forth. It was generally acknowledged that there is a canon of widely accepted 'classic films' (Casablanca, say, or Citizen Kane) – those that you may or may not have seen, but that undoubtedly have a place in the wider canon of film history.
The panel also urged the audience not simply to stick with the familiar – to embrace films and directors that you may not have heard of, and not to have too many preconceived ideas about what should (or should not) be defined as a classic film. Opinion on what constitutes a classic film can often depend on your generation (films as diverse as Titanic, The Parent Trap and The Sound of Music were mentioned!) – and even of course, on your own day and mood.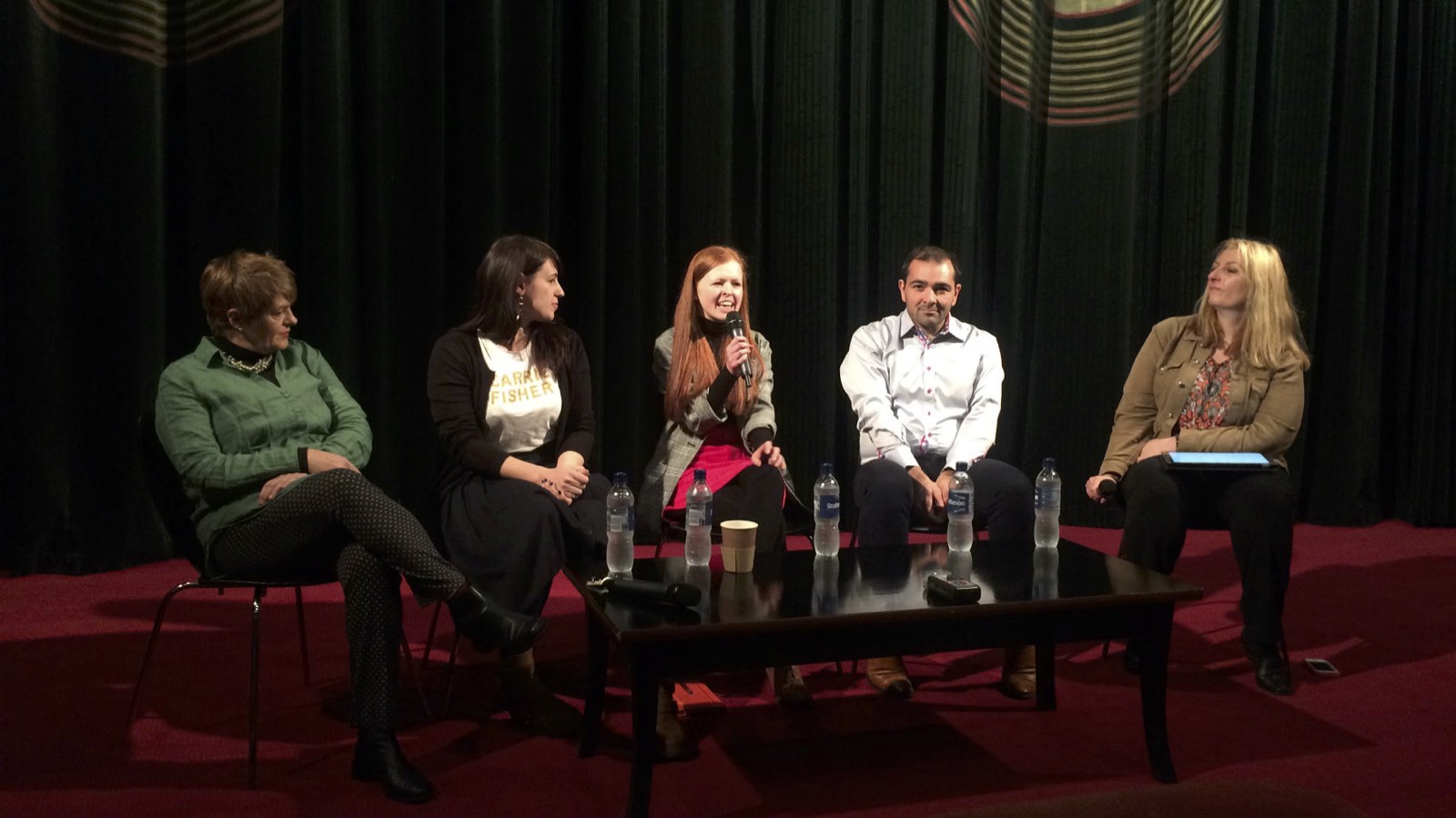 Credit: Into Film
There was undoubtedly some general agreement on what might make a classic film – whatever your age, taste or background. Films that speak to you emotionally, that make you feel (feel differently, or just feel something), that move you or warm your heart; characters you can relate to, actors that you enjoy watching, stories that remind you, inspire you, make you think or question your way of looking at the world. Films that make you see things slightly differently, remind you of your own experiences or bring back happy memories – these are all part of the great joy of cinema. And a classic film, whatever you deem it to be, is one that has 'survivability' – you can watch is again and again and see something different each time.
One thing we all took away was that we should all just strive to love cinema – and that classic film is what you want it to be, not what you think it should be! A classic film is simply one that means something to you.
Many thanks to Into Film and all on the panel for such a brilliant and wide-ranging conversation!
You can listen to a podcast of the event here: https://soundcloud.com/into-film-archive/what-is-a-classic-film-panel