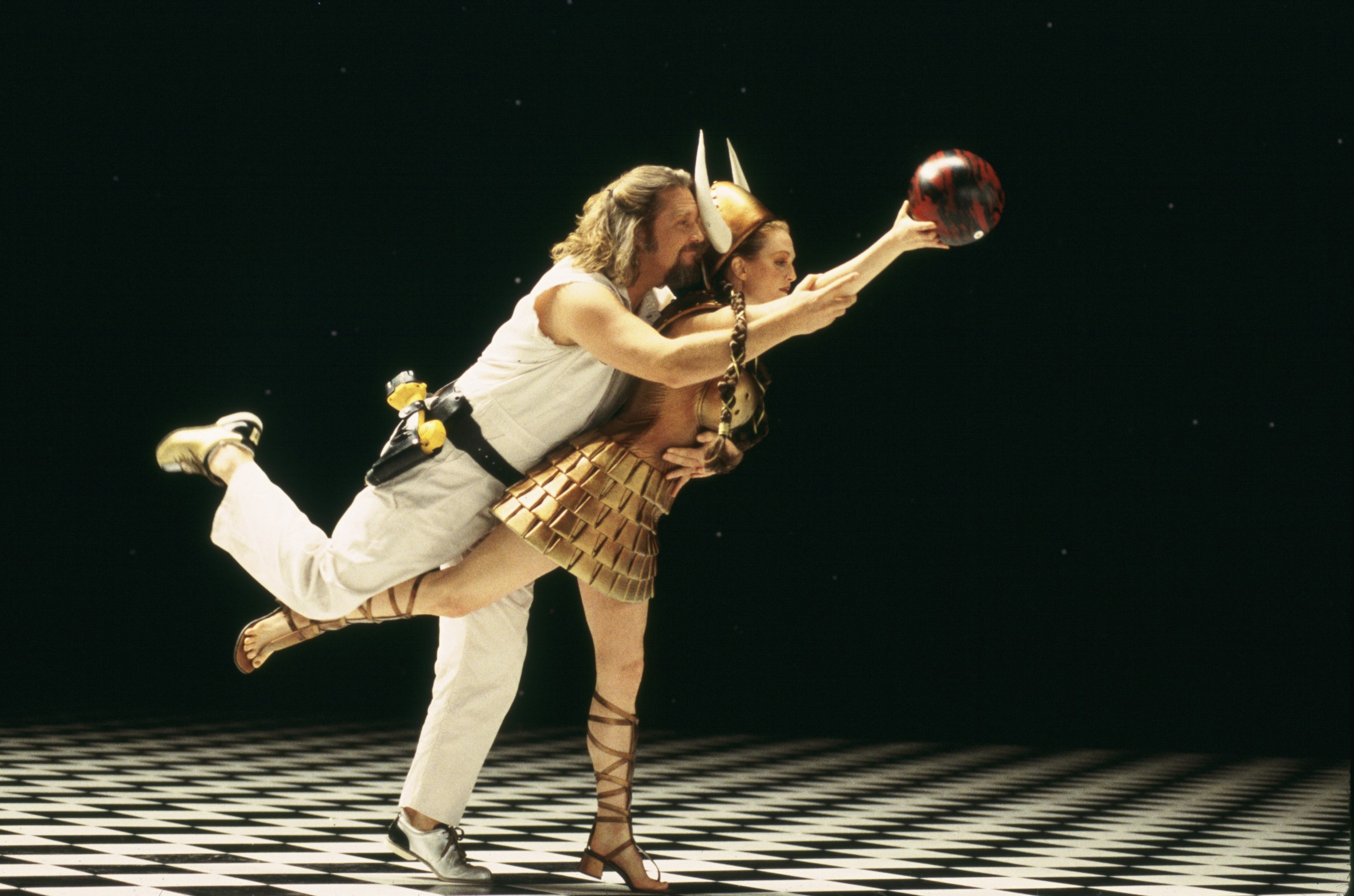 Now in its third year, Cinema Rediscovered has quickly become the UK's go-to festival for classic cinephilia. Taking place 26-29 July in its home of Bristol's Watershed, we're delighted to represent titles in this year's lineup.
Twenty years from its first release, The Dude returns to the UK tonight in a late-night preview of The Big Lebowski (1998, pictured above). Hailed by fans and faithful Dudeists as the greatest of all cult comedies, this Coen brothers classic brings their signature noir style to a slacker universe. A cast comprised of Jeff Bridges, John Goodman, Steve Buscemi, Julianne Moore, John Tuturro, David Huddleston and Tara Reid makes for an unforgettably surreal journey of mistaken identity. Hosting a virtual bowling competition complete with white Russians on the bar, Cinema Rediscovered promises to throw the Dude a proper welcome back party. Park Circus will re-release The Big Lebowski on 24 September.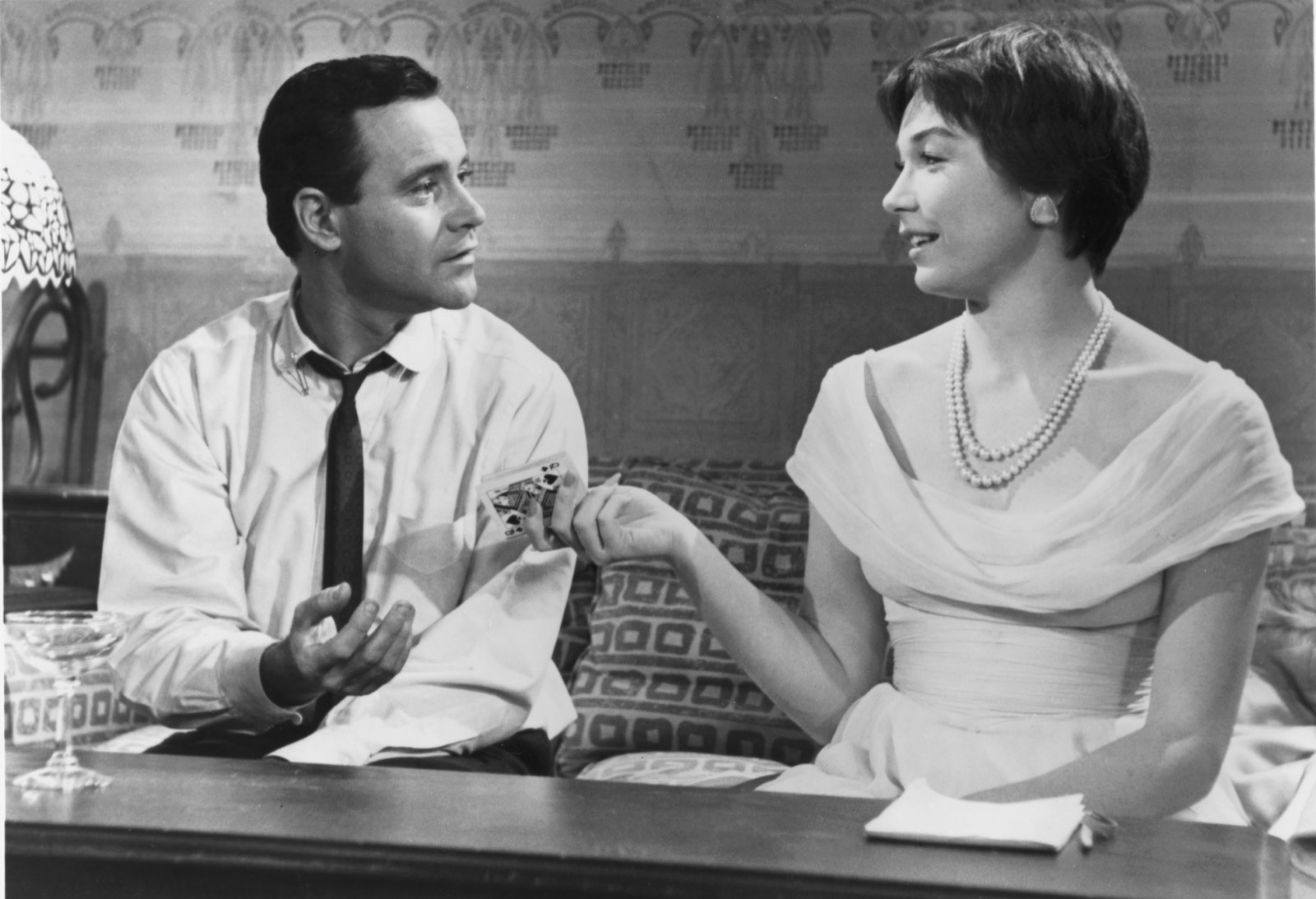 The festival's 'Restored and Rediscovered' strand profiles and previews the best new restorations. A meticulously restored edition of The Apartment (1960) had its 4K UK premiere last night, 26 July, following a warm reception at its world premiere at Cannes. A subversive comedy starring the endlessly charismatic Jack Lemmon and Shirley MacLaine, The Apartment won five Oscars, including Best Picture and Best Director for Billy Wilder. Consistently rated among the most influential classics of all time, it returns with additional image editing, colour grading and picture conforming. Its search for kindness in a world of corporate greed is as relevant as ever.
Fans shared their appreciation on Twitter:
"Cannes! Bologna! Bristol! The only places to have screened the new ravishing restoration of Billy Wilder's The Apartment so far. #CineRedis18's screening tonight was tremendous. Bravo @CineRedis @wshed" - @carolcurran
"Incredible time at #cineredis18 with first viewing of The Apartment. Unexpectedly it was mostly spent in tears due to the sensitive plot! Was totes emosh but also a great film." - @becjones36
"Second @CineRedis screening THE APARTMENT, I never understood Fred MacMurray's performance until now, he's a performer, a nightmare creature, his behaviour is like sculpture. He is Bela Lugosi as Dracula." - @InPermafrost
"Great movie, beautiful print, but that's the way it crumbles cookiewise at @CineRedis" - @uwefilmstudies
The Apartment restoration note:
Restored by Park Circus in collaboration with Metro Goldwyn Mayer.
Restored in 4K from the 35mm Original Picture Negative and 35mm Duplicate Picture Negative.  Audio restored from the 35mm Original Optical Soundtrack Negative. 4K scans completed at Deluxe EFILM, Hollywood.  Digital image restoration by L'Immagine Ritrovata, Bologna.  Color grading, picture conforming, additional image restoration, DCP creation by Roundabout Entertainment, Santa Monica.  Colorist Sheri Eisenberg.  Restoration supervised by Grover Crisp.