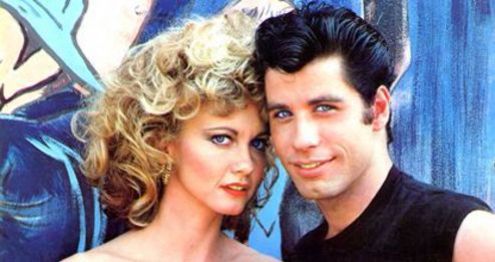 It's got groove, it's got meaning… and Park Circus are delighted to announce that the ultimate high school musical, Paramount Pictures' Grease will return to cinemas in the UK and international territories worldwide from 19 April 2018.
From director Randal Kleiser, and featuring an explosion of song and dance, as well as star-making performances from John Travolta and Olivia Newton-John, GreaseGreasemade an indelible impact on popular culture. 40 years later, the film remains an enduring favourite as legions of new fans discover the memorable moments, sensational soundtrack and classic love story. Boasting unforgettable songs including "Greased Lightning", "Look At Me, I'm Sandra Dee", "Summer Nights", "Hopelessly Devoted To You" and, of course, "Grease", the film is a timeless feel-good celebration.
Following the huge success of Saturday Night Fever, John Travolta cemented his position as the most versatile and magnetic screen presence of his generation in this film version of the hit 1971 stage musical Grease. Recording star Olivia Newton-John made her American film debut as Sandy, Travolta's love interest – and the chemistry between them as star-crossed lovers proved to be electric. The supporting cast includes Stockard Channing, Jeff Conaway and none other than Frankie Avalon singing his way through "Beauty School Dropout".
However often you may have seen Grease, there will be something truly special about seeing it back on the big screen.
Grease will be released by Park Circus in international territories throughout 2018, starting with the UK on 19 April, and in New Zealand (11 March), Finland (6 June), Denmark (25 June), France (13 October) with dates in other major territories to be confirmed shortly.
Grease returns to cinemas across the UK and Ireland from 19 April, along with several other international territories throughout 2018. Grease.