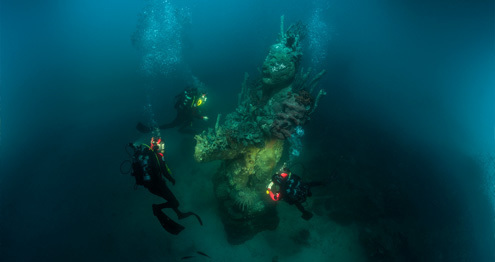 Treasures from the Wreck of the Unbelievable, the vast Damien Hirst solo exhibition that transformed Venice's Palazzo Grassi and Punta della Dogana for the majority of 2017, may have closed its doors in December, but the story of the Unbelievable continues.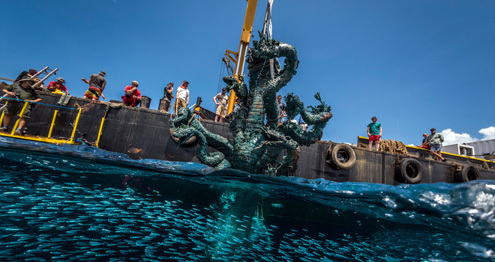 A documentary of the same name was released on Netflix on 1 January 2018, promising to dive deeper into the exhibition's extraordinary backstory of an ancient shipwreck laden with long-lost artistic treasures and its excavation, funded by Hirst himself. The film is an entertaining and intriguing journey into a hugely ambitious project - almost ten years in the making - from one of the world's most recognised and controversial artists.
As Treasures from the Wreck of the Unbelievable resurfaces, cinephiles and art lovers have the chance to experience an exhibition of mythic proportion in a whole new way.
Read more about Treasures from the Wreck of the Unbelievable at The Art Newspaperated-fake-documentary-venice-show-can-see-netflix-1192922" class="popup">artnet News</a>