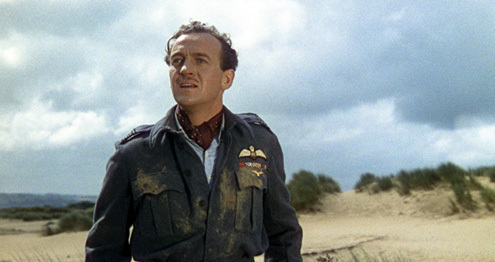 The new poster and trailer for A Matter of Life and Death have landed safely following exclusive reveals at Total Film and Yahoo Movies UK in anticipation of the film's release on 8 December.
Powell and Pressburger's grand celestial opera of love and law, life and death is returning to the big screen in a heavenly new 4K restoration - now accompanied by a similarly beatific poster and trailer to herald the good news in cinemas across the UK/Ireland.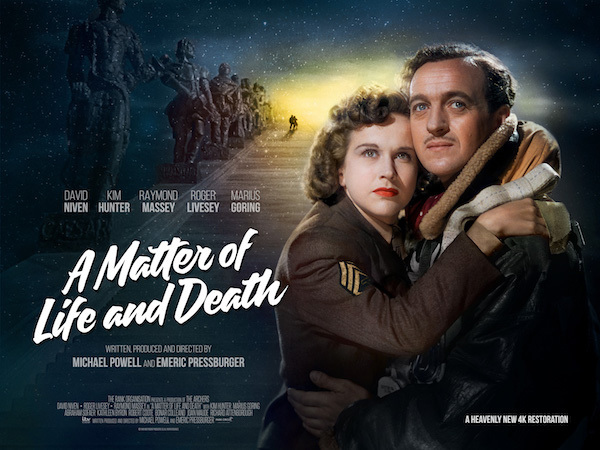 A Matter of Life and Death was originally released as Stairway to Heaven in the US, a reference to one of the film's most memorable set-pieces - the massive escalator traversing the void between Earth and the Other World. Our new poster design acknowledges the lasting impact of this imposing image, whilst also foregrounding the film's more earth-bound, humane heart. The script-style title treatment pays respectful homage to the original and adds a modern touch of its own - a fitting gesture to accompany the thoughtful restoration work undertaken by Sony Pictures.
Learn more about the release and find a screening near you