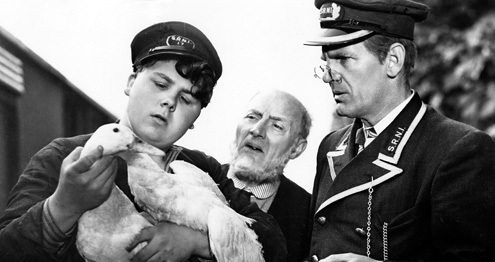 Oh, Mr. Porter!, Will Hay's very British comedy of ghosts, gaffes and train delays is now available in a new digital print for 80th anniversary screenings.
One of several films produced during Hay's successful partnership with Gainsborough Pictures between 1935 and 1940, after 80 years Oh, Mr. Porter is perhaps the music hall star's most enduring cinematic accomplishment, and one that can lay credible claim to being his masterpiece.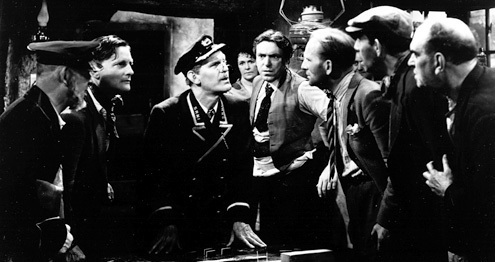 In it, Hay plays a variation of his usual bumbling authority figure type - this time, an incompetent railway employee who is "promoted" to a position as stationmaster of a remote outpost near the Irish border; a decrepit, old station on a line that the locals believe to be haunted.
Upon arriving, Mr. Porter must contend with credulous locals, suspicious passengers and a pair of recalcitrant colleagues played by Graham Moffatt and Moore Marriott - regular Hays' collaborators of the era, again both playing thoroughly on type as a huffy, rotund youth and a toothless coot who always manage to undermine their newly appointed superior.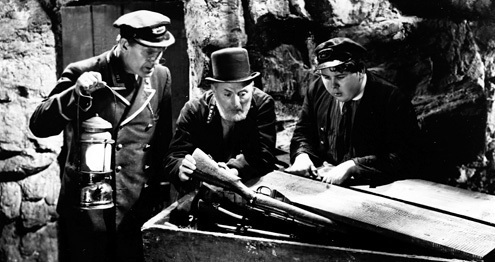 It's a narrative set-up that indulges all the hallmarks of Hay's well-loved routine. The leading trio's interplay upends expected social and power dynamics, and provides a forum for convoluted wordplay, ludicrous runs of repetitious lines - consider the discussion of whether the clocks have gone back or forward as an early/late train steams towards them - while occasional bouts of slapstick punctuate the verbal sparring.
This schtick would become a familiar motif throughout the celebrated British sitcoms of the 1970s, but Hay - ably supported by Moffatt and Moore - should be recognised as its screen pioneer. Oh, Mr, Porter!, in its turn, should be celebrated as one of the best examples of Hay's work in this field and as a forerunner that laid the blueprint for subsequent generations of British comedy.
Browse more classic comedies from Will Hay