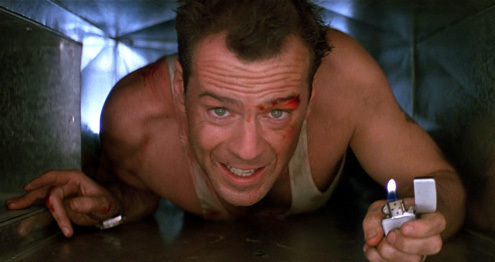 Top of Santa's "nice list" this year are the recently announced 4K restorations of It's a Wonderful Life and Miracle on 34th Street, but we're also making room in our festive catalogue for a selection of titles for those more used to a lump of coal on the big day.
For cinemagoers that don't go in for enforced merriment and tinsel-fringed platitudes, give the gift of gritty one-man-army actioners and comedies of well-deserved Christmas comeuppance.
Welcome to the party, pal!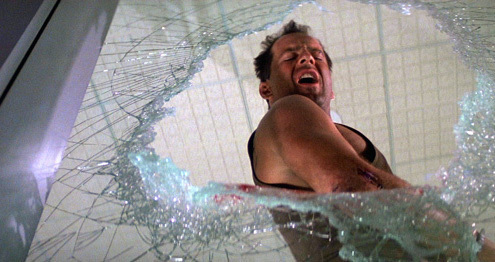 The employees of the Nakatomi Corporation have their festive soirée interrupted by the arrival of a group of well organised, well armed - and well dressed - criminals headed up by a charismatic mastermind (Alan Rickman, in full flight) who starts making terrorist demands and performs a little corporate restructuring with devastating consequences. Their only hope is John McClane; a tough, street-smart New York cop who's travelled to the company's LA headquarters to reconcile with his estranged wife. Out-numbered, out-gunned and minus a pair of shoes, McClane starts picking off the gang one by one.
And you thought your office Christmas party was bad…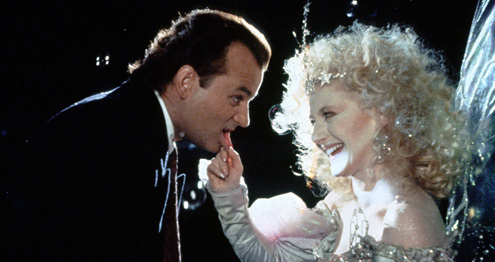 Charles Dickens perennially adaptable classic novella A Christmas Carol gets a brash 80s makeover in this snarky comedy starring Bill Murray as a modern day Scrooge, this time reimagined as a ruthless television network executive. Frank Cross is attempting to stage an ambitious live broadcast on Christmas Eve, a project that drives the already demanding boss to even greater extremes of festive ill-will. Having overworked and mistreated his helpless colleagues, Frank gets a taste of his own medicine when he receives a set of visits from a trio of decidedly restless spirits that includes a cigar-chomping New York cabbie and a pugilistic Christmas fairy.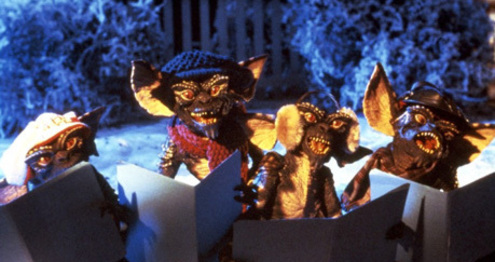 Read more about the new 4K restorations of It's a Wonderful Life and Miracle on 34th Street