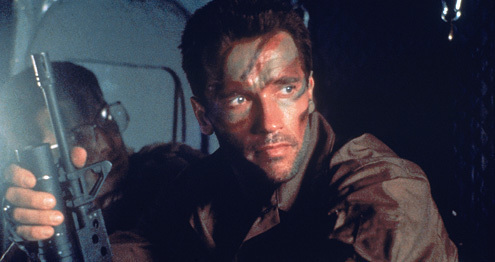 With a cry of "get to da cinema!", Empire has revealed an exclusive first sighting of the new Predator trailer ahead of the film's return to cinemas worldwide this November for a 30th anniversary reissue.
The trailer is joined by an anniversary edition of the classic artwork - we take a look at both in more detail below.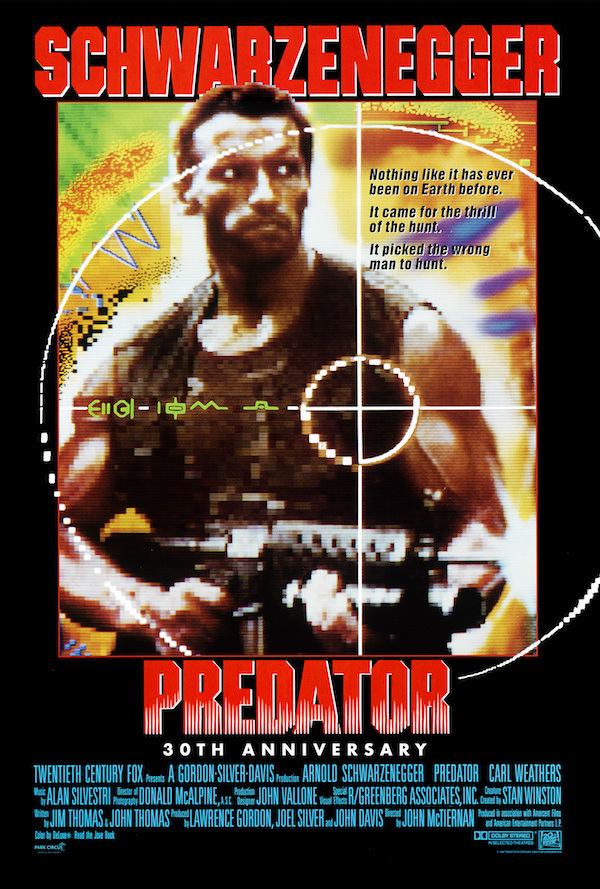 Dominated by its neon thermal imaging colour scheme, its pleasingly pixellated action shot of a gun-toting Arnie and its no-nonsense title treatment and star billing, Predator's original poster artwork captures all the old-school pleasures of a defiantly 80s classic fondly viewed in retrospect. It's a blunt-force, nostalgia-saturated optical assault that's the perfect reminder of what made Predator so fun in the first place, and what makes it so watchable today.
Learn more about the reissue and find a screening near you