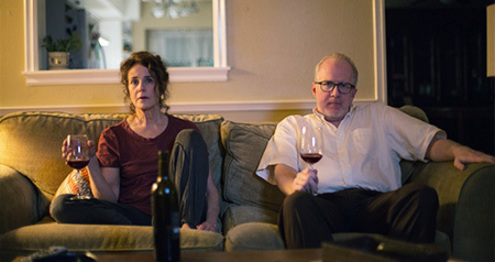 Park Circus is once again pleased to have a significant presence at the 2017 BFI London Film Festival: a line-up of UK premieres of restorations and two new, independent features.
As part of the Treasures selection, Park Circus will present four new restorations:
Following its world premiere at the Cannes Film Festival, Paramount Pictures 4K restoration of Saturday Night Fever (Director's Cut) will be presented in a new director's cut supervised by John Badham.
From ITV Studios, Powell and Pressburger's A Matter of Life and Death receives its international premiere, in a new 4K restoration supervised by Grover Crisp of Sony Pictures Entertainment. The film will be released in theatres in the UK and internationally from 8 December 2017.
Joan Crawford won her Academy Award portraying the lead character in Mildred Pierce which receives its UK premiere in this new restoration from Warner Bros.
Also receiving its UK premiere will be the 4K restoration of Henri-George Clouzot's The Truth (La Verite). The film was restored by Sony Pictures Entertainment.
In addition, Park Circus is pleased to present two contemporary titles:
Official Selection title The Lovers, from Sony Pictures Entertainment, receives its European Premiere. This poignant story, about a long-married, dispassionate couple who are both in the midst of serious affairs, stars Debra Winger and Terry Letts. The film is directed by Azazel Jacobs who will be in attendance at the Festival, and will receive a UK release later in 2017.
Aaron Katz-directed Gemini, also from Sony Pictures Entertainment, is the gripping story about the complex relationship between a personal assistant and her Hollywood starlet boss, which will receive its UK Premiere.
Nick Varley, Co-CEO of Park Circus said "With a mixture of classic titles lovingly restored in 4K, our contribution to the Treasures section covers a range of films from across the decades and genres. These films were made for the big screen and we are pleased to be presenting them as they were meant to be seen in these beautiful new restorations.
As we continue to expand the number of contemporary titles Park Circus brings to audiences we are also especially pleased to have The Lovers and Gemini as part of the official BFI London Film Festival selection."