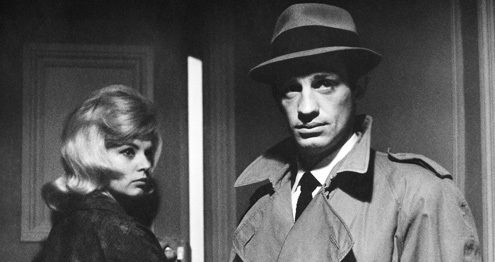 Newly restored in 4K, STUDIOCANAL's The Finger Man (Le Doulos) returns to cinemas across the UK from 11 August, appearing as a highlight in the BFI's Visions of the Underworld season dedicated to director in his centenary year.
A shadowy noir that mingles the story of two gangsters, a murder and a jewellery heist gone wrong into a heady, gleefully convoluted whole, Le Doulos is emblematic of Melville's distinctive style; a potent combination of American genre tropes and a certain Gallic je ne sais quois that finds its natural leading man in the effortlessly cool Jean-Paul Belmondo. The film's repurposing of classic noir mechanics, sharply dressed anti-heroes and stylised camerawork mark it out as a highlight in the film policier heyday of the 1960s, one whose influence is felt in subsequent generations with Quentin Tarantino citing it as a reference point for Reservoir Dogs.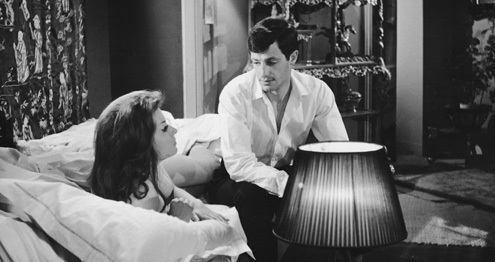 Maurice, a burglar, is released from prison - but, almost immediately, he commits a violent act of vengeance for a past wrong. From then on he descends into a criminal world of moral ambiguity, rife with suspicion and distrust, as he hunts for the betrayer that first put him behind bars. Planning a new robbery with Silien, a thief who may or may not be a police informant, Maurice learns that nothing is as it seems in this opaque account of the backstabbing criminal fraternity.
Le Doulos returns to cinemas across the UK on 11 August. Jean-Pierre Melville's Gallic noir is newly restored in 4K and released as part of a season of films marking 100 years since the director's birth.