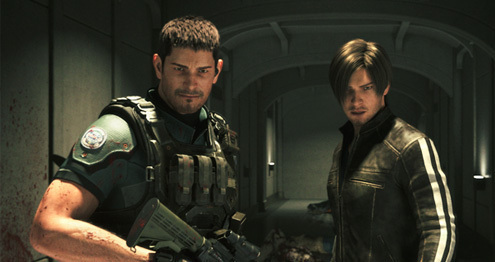 Resident Evil: Vendetta, the latest entry in the expansive, wildly popular Resident Evil multi-media franchise, is coming to cinemas worldwide from May 2017.
Park Circus, Sony Pictures and Fathom Events will be bringing the CG animation to North American audiences for one day only on June 19, with further international release dates to be revealed in the next few weeks.
Fully immersed in the mythology and aesthetic of its video game companions, Resident Evil: Vendetta is the third CGI feature in the wider world of Resident Evil. It's a horror thrill-ride that reconnects fans with the mood and characters of the original series whilst adding new threads to the shady narrative surrounding the Umbrella Corporation.
Fan favourite franchise alumni, Leon S. Kennedy, Chris Redfield and Rebecca Chambers are back, as are the mansion setting and the horror leanings of the original 1996 video game. Production guidance comes from Hiroyuki Kobayashi, a long-term Resident Evil contributor, and Takashi Shimizu, creator of The Grudge.
Resident Evil: Vendetta coming to theaters - IGN
Resident Evil: Vendetta gets one night only theatrical run - Den of Geek
Resident Evil: Vendetta to get U.S. showing this June - WWG
Resident Evil: Vendetta CG film opens in U.S., Canadian theaters on June 19 - Anime News Network