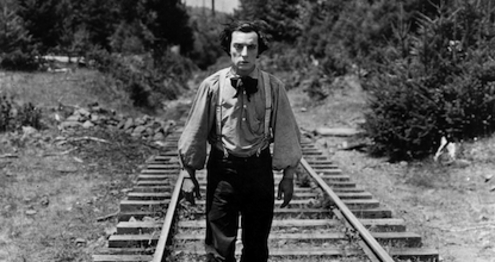 A sparkling 4K restoration of Buster Keaton's The Generalas from 24 January 2014. Buster Keaton is an icon of cinema, a legend of comedy and in The General he created a masterpiece.
It is widely considered to be one of the greatest comedies of the silent era if not in history. Buster's big screen re-appearance, timing with a retrospective at BFI Southbank, is sure to bring plenty of fun to kick off the New Year.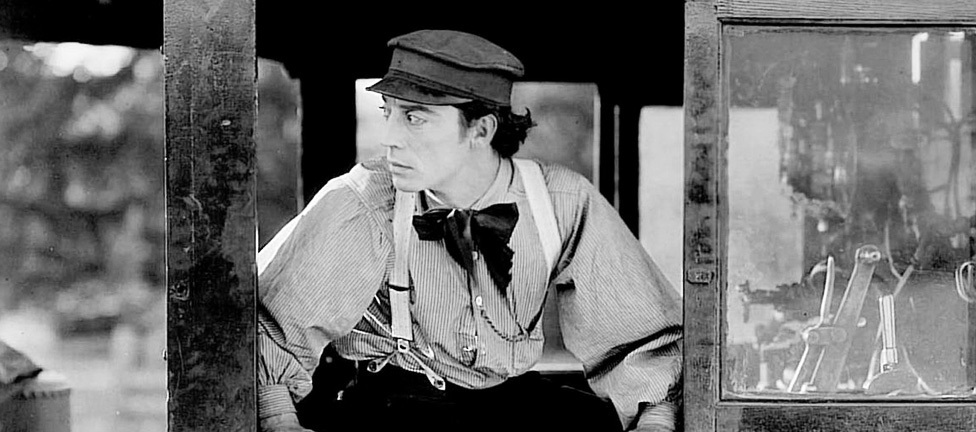 Set during the Civil War and based on a real incident, The General is an authentic looking period piece. The title refers not to Keaton's character, but to his steam engine, The General, which figures prominently in one of the most harrowing and hilarious chase scenes ever filmed. Keaton portrays the engineer Johnnie Gray, who is rejected by the Confederate Army.
When a small band of Union soldiers penetrate far beyond Confederate lines to steal his locomotive, Johnnie sets off in hot pursuit. Keaton shot the film on the narrow railways of Oregon and used less than 50 titles to explain the whole story. Now, thanks to an immaculate restoration, The General is ripe for rediscovery in cinemas, for audiences of all ages.
Restored by The Cohen Film Collection, The General is back in cinemas from 24 January 2014, opening at BFI Southbank, as part of a larger Keaton retrospective, and selected cinemas nationwide.