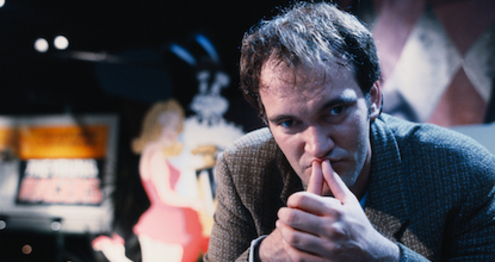 Filmmaker Quentin Tarantino is set to receive the 5th Lumière Award at the Lumière Festivalrman, Gerard Depardieu and Ken Loach.
Selected by Bertrand Tavernier, Thierry Frémaux and the Institut Lumière team, the Prix Lumière will be presented to Quentin Tarantino for 'his entire film career, for his radiant passion of cinema, for the tributes paid in his films to the whole mythology of cinema.'
At 50, Quentin Tarantino is the author of eight feature films, some 15 screenplays, television episodes, and winner of the Palme d'Or for Pulp Fiction in 1994.
Although worldwide audiences know his films by heart, Tarantino remains a filmmaker whose work is personal, unique, brilliant, and mysterious.
The Lumière Award was created by the Institut Lumière to celebrate a director, in Lyon, the very place where the cinematograph was invented by Louis and Auguste Lumière, where they shot their first film, Sortie d'Usine, in 1895.
The Lumière Award ceremony will be held at the Amphitheatre of the Lyon Convention Centre on Friday, October 18, before an audience of 3,000.
For a full lineup of titles licensed by Park Circus for the festival, .