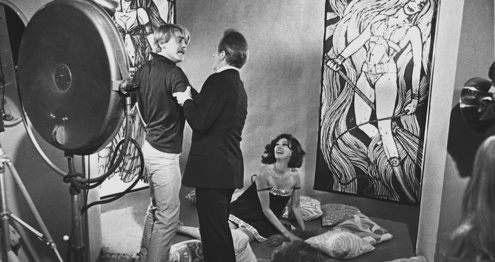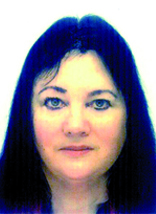 Park Circus: What is your favourite title within the catalogue of films we represent?
PC: What brought you to see the film?
CH: Our first festival, in 2006, was a tribute, which played a lot of films. So when Park Circus' Nick Varley reminded me that 2013 was his birth centenary, and that Corruption had been recently re-discovered in the Sony Pictures vault, we jumped at the chance to show his fans something they probably hadn't seen, at least not for a while.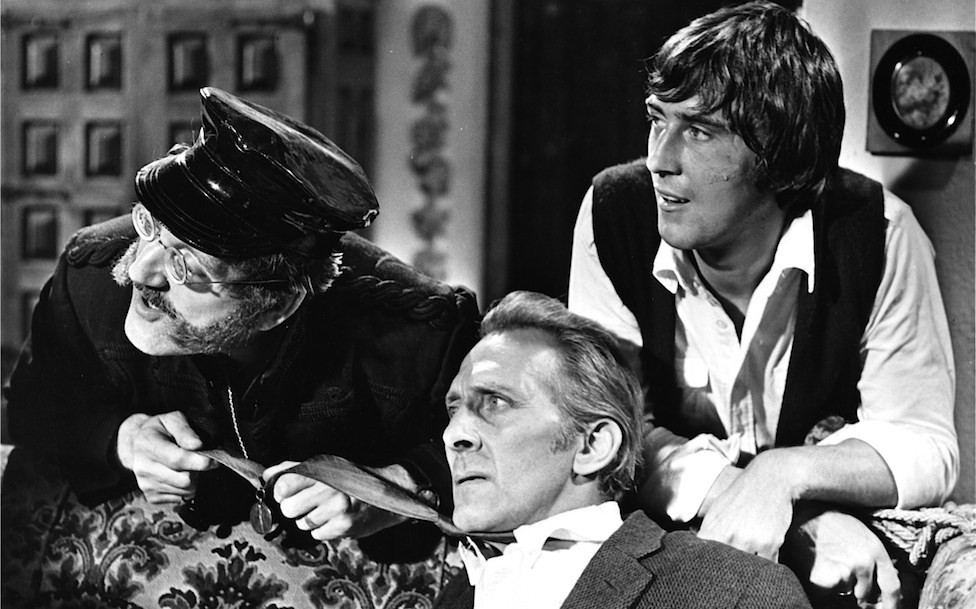 PC: How do you feel it stands up now in 2013?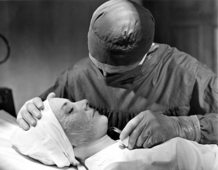 CH: It's great fun today. Not only is it always a pleasure to see a Peter Cushing film, this one is a long way from Hammer. It's an over the top, lurid and gruesome horror film with a camp swinging 60s London in the backdrop. It's also a mad plastic-surgeon horror film that was undoubtedly inspired thematically by Frangu's Les yeux sans visage (Eyes Without a Face) made eight years earlier, although the two films are very different.
PC: How important do you see repertory film programming for modern cinema audiences and indeed your own festival?
CH: It's crucial for many reasons and revivals are an integral part of our festival's identity. Repertory films are not stand alone items. They are part of a dynamic process that leads up to contemporary cinema. Films grow out of earlier films, whether they repeat or develop existing aesthetics, or react against them, as did the New Wave or Dogma 95.
Understanding this process, even slightly, enhances how we experience cinema today. Access to the early days of cinema on the silver screen is already rare, especially outside of very large cities. These films are slipping out of our cinema culture unnoticed and at an alarming speed. Even films from the 1930s and 1940s are less present in revivals today, which tend to focus on the 50s and up.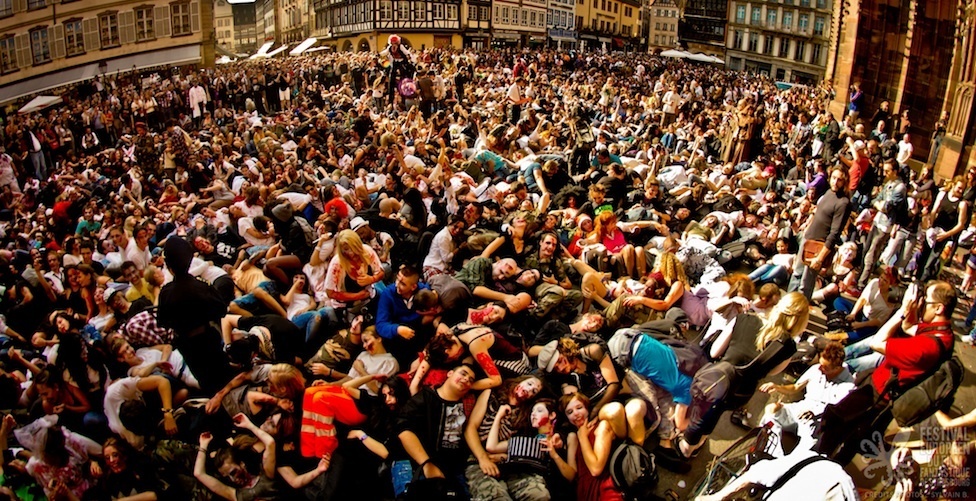 A zombie walk at the Strasbourg European Fantastic Film Festival
Festivals have a significant role to play in helping to stop this backward flow of films and in bringing them to audiences. If they fall off the edge, then very precious things will be lost. Repertory film can also be very revelatory; there's nothing like a good revival to show up today's shortfalls. I'm not referring to the wealth of excellent films that are being made today, independently and for relatively little money, but rather those films that can be seen anywhere and everywhere, are consumed quickly and replaced just as quickly, but which dominate today's box office.
They speak a very different kind of film language than the films you see in good revivals today, which tend to based on story, character and dialogue. (I hope I don't sound like a nostalgia tripper here).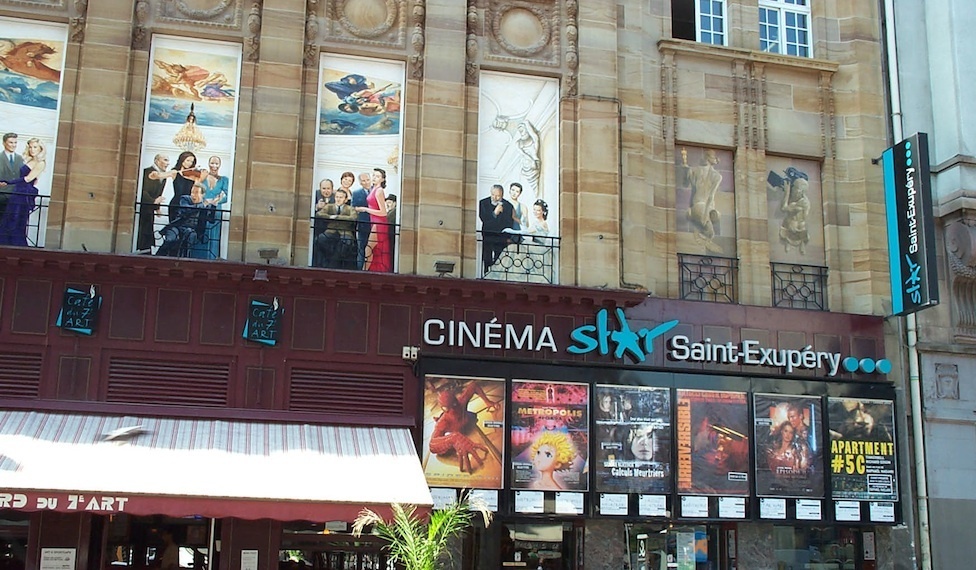 Cinéma Star Saint-Exupéry, Strasbourg
PC: What was the most memorable classic movie night you have been involved with?
CH: I would have to mention three. The first was when I saw a recently restored version of Marcel Carné's Les Enfants du Paradis (Children of Paradise). I had seen the film years ago, but didn't speak French at the time and had to rely on subtitles. I have since watched it many times on DVD, but seeing it at the cinema was a shock.
Suddenly the real thing was there before me – one of the most graceful and haunting things ever, left untouched by the passage of time. Carné's portrayal of troubled, romantic love has never been equalled in my opinion. I reacted similarly when I finally saw Jean Renoir's 1939 masterpiece La règle du jeu (The Rules of the Game).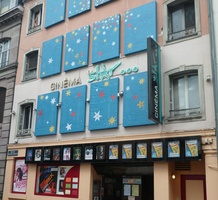 I had watched in many times on my tinny-sounding DVD, but on the big screen it was as if I were seeing it for the first time. I was astounded at its intensity and subtlety of detail and how much I had missed in the DVD version. I must admit I was a bit shaken up by the whole experience, and left the cinema exhilarated but with a feeling of sadness thinking about how many great films are unknown to a broad public today. My third most memorable repertory film experience was at the festival I co-programme, the Strasbourg European Fantastic Film Festival. We held a Tod Browning revival a few years ago and I was nervous that it would be a grand flop. I thought that Dracula and Freaks could work, but had serious doubts about Browning's lesser-known films, such as the silent film The Unknown and that wonderful creepy horror film The Devil Doll.
Our audience tends to be young adults, who prefer new productions, and I was afraid they wouldn't connect with these archive films, but I was wrong. It was a great success and it sharpened my belief even further that festivals must be places of discovery, take risks, support repertory film and contribute to the development of a broad and genuine film culture.
Download our horror brochure Trick or Treat?ammer horror and much, much more.
I grew up in Dallas, Texas, and after being expelled from my Brownie troop at age 10, I threw myself into musical comedies and horror films to forget!
I moved to France after university and eventually became a copy editor for human rights publications at an international organisation (still hanging out in cinemas). Today my main activity is programming feature films, including revivals, for the Strasbourg European Fantastic Film Festival. The festival takes place every September and its main venues are two dedicated cinephile cinemas in the centre of Strasbourg, the Star and the Star St-Exupéry (both, pictured above).