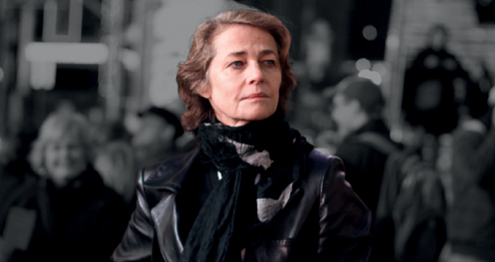 Park Circus: What attracted you to Charlotte Rampling as a subject for this documentary - as a person, an actor and with her history in film?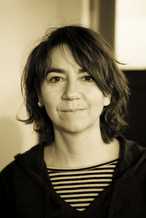 Angelina Maccarone: Before The Look I only knew Charlotte as an actress and was fascinated by her presence, her intensity, her courage to choose films that challenge our comfort zone. This is what film to me is about: to make me think and feel into new directions. I love to watch Charlotte and always have the impression that she looks back at me from the screen. When I then met her and we started working together I found her even more interesting and it was great spending time with Charlotte and listen to her view of the world.
PC: How important do you see a company like Park Circus in its ability to bring classic and previously lost films back on the big screen and on home entertainment formats?
AM: Tremendously important. Film to me is the most interesting art form since it combines aspects of literature, visual arts, music, design and acting in different layers that correspond with each other. It is very complex. Every film also mirrors its time and society; so film history reflects upon our history as human beings and can make us understand something about ourselves. Thus it should be accessible as a whole. Besides: watching films can be quite physical and wondrous, it feels a bit like travelling in a time machine. It is a loss, if great films just disappear.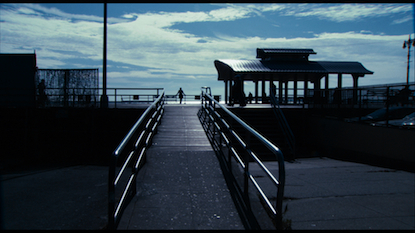 PC: What was the idea behind choosing key themes to break up the documentary (love and taboo being two examples), rather than a conventional biopic?
AM: If I want to get to know a person I am more interested in what s/he thinks and how s/he feels instead of biographical facts in a chronological order. I wanted to get to know Charlotte and wanted the audience to be with me in that. And I didn't want to hear anecdotes or praise from others about her. Why ask somebody else, when I can ask herself? My idea was to get into some depth with fundamental subjects that touch every life like "love" or "death" and then some subjects that are to me closely connected to Charlotte like "exposure" and "taboo". This also gave me a frame to interweave some of her work with the subjects and with Charlotte's thoughts. For each chapter we also chose one person with whom she discourses about this special matter of life.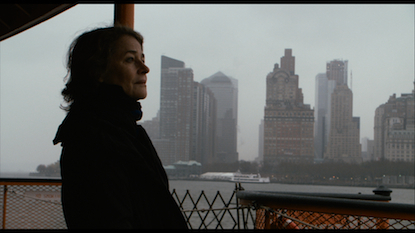 PC: Who would you choose as your ideal subject for a documentary?
AM: I chose Charlotte and she was the ideal subject. It is hard for me to think of somebody else. Of course there are interesting people out there and some of them happen to be famous, but at the moment I do not have anybody in mind.
PC: Do you have a favourite classic film that you want to see again and again?
AM: Yes, I do: Gloria by John Cassavetes with Gena Rowlands. (Who is a person/actress that I also find very interesting...) I saw that you have it in your catalogue. A great film with one of my favourite main characters. I have seen Gloria several times and each time it pulls me in and makes me laugh and cry even though I know it by heart.
The Look screened in various cities as part of the UK's French Film Festival last year as well as at a special event with Charlotte Rampling at the BFI.