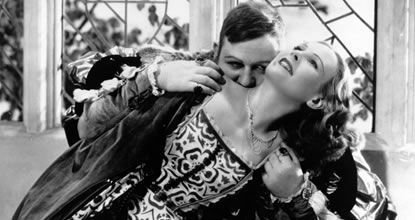 The ITV film library is the biggest and most prestigious British-owned film library in the world, with over 2000 features in the ITC collections. Park Circus represents all aspects of worldwide theatrical licensing on behalf of ITV Studios. Ours is a very special relationship, and one we take seriously.
To understand the weight and cultural worth of this remarkable library, it's necessary to break it down into its component parts. Let's start with the Rank Organisation, the massive British entertainment conglomerate founded by Methodist industrialist J Arthur Rank and home to all that was enviable in British cinema for a large part of the 20th century. From the films of Powell and Pressburger to the guilty pleasures of the Carry On series, this library alone is vast and maze-like in its many distractions. Don't take our word for it, walk in, it may take you a while to get out.
There's also a load of peerless cinema in the Korda collection, the cinematic gifts to the world of British producer Sir Alexander Korda, the man who refined the British historical action/adventure epic almost single-handedly. You know these films, they are part of the UK's mighty film lineage – The Private Life of Henry VIII (pictured), Rembrandt, The Scarlet Pimpernel, That That Hamilton Woman and many more.
If you're not punch drunk already, also consider the pearls that lay in the clam that is the ITC, The Incorporated Television Company which helped keep British filmmaking alive in the 1970s and 80s with productions as diverse as Jesus of Nazareth (Theatrical Version), The Boys from Brazil and The Company of Wolves. How does that old song Melting Pot go? Lump it all together/Oh what a beautiful dream…Book something from the ITV library today through Park Circus.