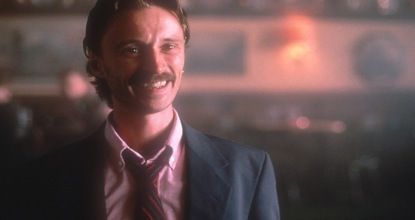 In a recent poll led by retailer HMV, Danny Boyle's much-loved cult drama TRAINSPOTTING was voted the best British film since the coronation of Queen Elizabeth II - going back 60 years.
The poll lasted over a period of a month and was used to mark part of the Diamond Jubilee celebrations in the UK. With over twenty thousand votes cast by film fans this showcased a fantastic response from UK film lovers.
As well as this Film Four classic, which had stand out performances from the likes of Ewan McGregor and Robert Carlyle, A CLOCKWORK ORANGE (Warner Bros.) came in at number 5 and GOLDFINGER (MGM Studios) - which recently screened all over Canada to mark James Bond at 50 - came in at 13.
We are proud to represent these classic films and are delighted to see such a wide response as we aim to put memorable titles back in cinemas around the world.
Click here to view the final poll listing and why not head to our In Cinemas page to see if any of these British classics are screening at a cinema near you.