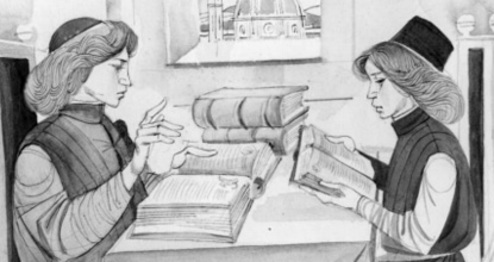 A good introduction to ways of seeing and understanding the lives and art of these great masters. These three films blend computer animation with traditional animation which make for both a stimulating and entertaining way to learn.
Botticelli Sandro Botticeli was born in Florence in 1445, and regarded as one of the greatest of Renassance painters.
Leonardo da Vinci Leonardo was born in Vinci near Florence in 1452. One of the great Renassance figures, he worked in Florence, Milan and Rome.
Toulouse-Lautrec Henri-Marie-Raymond Toulouse Lautrec was born in Albi, South Western France in 1864. He was a painter, draughtsman and lithographer.