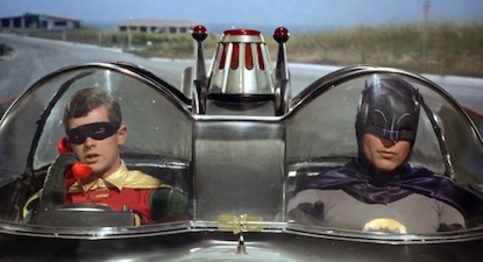 The world's most notorious criminal minds team up to conquer Gotham City and it's up to the Caped Crusaders to defeat the nefarious foes and restore order.
An extension of the live-action Batman television program, the film features the series' stars, Adam West and Burt Ward, as Batman and Robin, respectively. It also boasts an all-star supporting cast, with Cesar Romero playing the Joker, Lee Meriwether as Catwoman, Burgess Meredith portraying The Penguin and Frank Gorshin turning in a dastardly performance as The Riddler.
Known for its brilliant tongue-in-cheek humor, BATMAN's success falls squarely on the shoulders of West and Ward, both of whom deadpan their way through a slew of absurd circumstances without cracking.