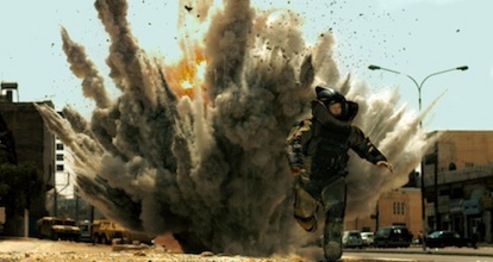 The fact is some soldiers, for one reason or another, like the thrill of war. Sgt. James is one such soldier. Not one to do things by the book, James is right at the centre of this devastating action film. Unhinged, but not without his demons, James regularly comes into conflict with his new teammates: the aspirational but conventional Sgt. Sanborn and rabbit in the headlights Spc. Eldridge. The proverbial `hurt locker' is one they barely keep shut. There's a job to be done, even if it does draw them closer to hell with each passing moment.
As screens go dark
Many cinemas around the world have had to close their doors during the global Covid-19 pandemic. Film festivals have been postponed and cancelled. We tip our hats to all those cinema managers and staff, and to all the festival teams playing their part in keeping audiences around the world safe and well. 
We're here for cinemas as they reopen and for festivals as they reschedule. We want to help.
Reach out to us to discuss
For joyful celebrations of cinemas reopening when it's safe to do so (and a whole lot of chat about the movies until then!), head over to our social channels.