America (aka Love and Sacrifice)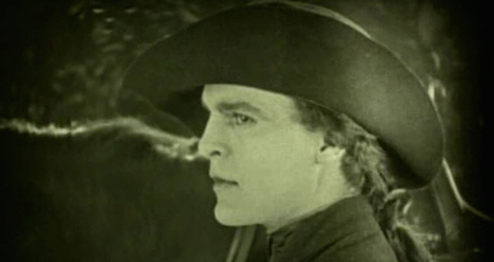 Griffith's classic formula tells the story of The War for Independence. Staged with a wealth of authentic detail and enhanced by skillful editing (especially during the battles of Lexington and Concord).
"Just as The Birth of A Nation had been of the Civil War, so was America an accurate but controversial treatment of the Revolutionary War ... Taking contrasting 'high born' and 'low born' characters, Griffith weaves them into history. The build-up is slow (full of) political intrigue, plot and counterplot, until the machinery of war is set in motion; then a cavalcade of spectacular action until the first climax - and the end of the first half of the film - is reached. In part two, the process starts ... at a much higher pitch, building to a mighty and typical Griffith climax of two battles intercut, and an exciting 'ride to the rescue'." William K. Everson.