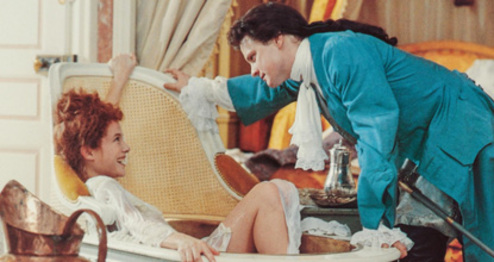 Overshadowed by Stephen Frears' Dangerous Liaisons, which used the same source of Choderlos de Laclos's epistolary novel 'Les Liaisons Dangereuses', Forman's film has a lot going for it.
In 18th-century France, a cruel and calculating playboy, Valmont, makes a malicious wager with the equally wicked Madame de Merteuil: Valmont must dishonor the married Madame de Tourvel by sleeping with her. If Valmont succeeds, he gets the privilege of Merteuil's bed as well. But when Valmont sets out on his task, the unexpected happens - he falls in love with Tourvel! And now Merteuil will stop at nothing to destroy Valmont's newfound passion.
Valmont is a lavishly produced drama with intrigue, romance, deception and tragedy.