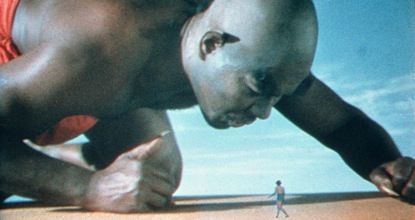 Set amidst the atmospheric world of 'The Arabian Nights'. The evil Jaffar has imprisoned the King of Bagdad, Ahmad. A young thief, Abu, helps him to escape to the Sultan's palace where Ahmad falls in love with the Sultan's daughter, who is betrothed to Jaffar.
As the two attempt to restore peace to the city, their adventures bring them into contact with a genie and a flying carpet, both of which they will need if they are to defeat Jaffar.
Winner of three Oscars, the Oscar-nominated score composed by Miklos Rozsa, was the first ever to be committed to record.