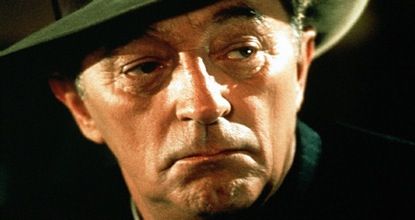 The first of two Raymond Chandler adaptations starring the mighty Robert Mitchum, Farewell, My Lovely put a capital M (for Marlowe, menace and murder) back in the Los Angeles neo-noir.
It's 1941 in the city of angels - the police are corrupt, the hotel rooms are cheap and criminality infuses every transaction. Private detective Philip Marlowe (Mitchum) has been hired by an ex-convict looking for his old girlfriend. He's also investigating the murder of a jewellery-loving client. The two cases start to connect while Marlowe develops an attraction to the married but seductive Helen Grayle (Charlotte Rampling). The body count mounts and it looks like Marlowe is next.
Dick Richards' unflinching and deadly serious adaptation (the third) of Chandler's novel glistens with a suitably pulpy sheen courtesy of Chinatown and Scarface cinematographer John A. Alonzo's lens work and David Shire's ice cool score, while Mitchum dominates as the rheumatic, world-weary Marlowe.