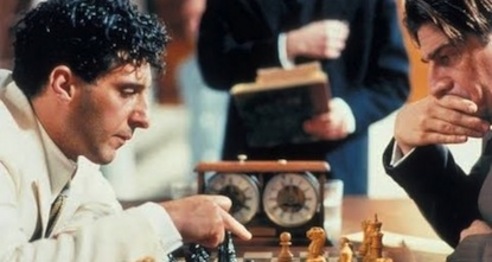 Set in the late 1920s, "THE LUZHIN DEFENCE" tells the story of a shambling unworldly chess Grand Master (John Turturro) who arrives in the Italian lakes to play the match of his life and unexpectedly finds the love of his life.
Discovering his prodigious talent in a boyhood overshadowed by his parents' failing marriage, Luzhin's lyrical passion for chess has become his refuge and rendered the real world a phantom.
Already matched up by her family to the very suitable Comte de Stassard, when Natalia (Emily Watson) meets Luzhin she is drawn to the erratic genius and offers him a glimpse outside of his chess obsession. But it is a world he is not equipped to deal with, and his two worlds collide to tragic effect.