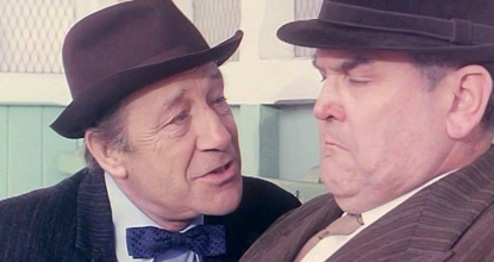 Old Joshua Pledge (John Barrett), founder of Pledges Purer Pickles, is dying. His last wish is that he sees his long-lost son Eli (Jimmy Jewel) before he passes on.
Hi daughter, Nellie (Hylda Baker) manages to trace her brother by advertising in a newspaper. Eli returns home after fifteen years in time to see his father before the old man finally dies. After the funeral Nellie and Eli find themselves joint owners of the pickle factory.
The annual Summer holiday is soon upon them and the entire factory is closed down. Nellie takes Eli to a seaside boarding house run by Mrs. Rowbottom (Yootha Joyce) whose eyes light upon bachelor Eli. Eli only has eyes for Freda (Pat Ashton).
Complications ensue when Eli, Nellie, Mrs. Rowbottom and Freda all try to gain control of the factory through hilarious mishaps.