Bill & Ted's Excellent Adventure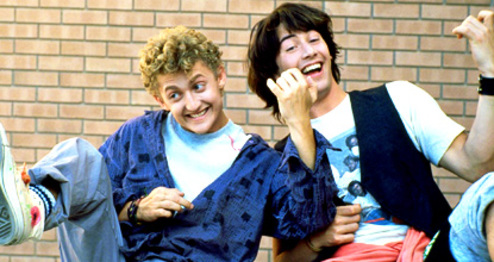 Bill and Ted are two cool dudes, but to their teacher they are high school no-hopers. They fantasise about forming a band called 'Wyld Stallyns' - one day they'll pull themselves together and learn to play guitar. But unless Ted achieves the seemingly impossible and passes a history presentation, he will be shipped off to military school. End of friendship.
A figure from the future appears in the nick of time, providing a time-travelling phone booth. The two jump in and out of different eras, collecting historical figures (from Socrates to Billy the Kid) and confronting them with West Coast culture!
---
Everyman Bristol - Everyman Media Limited
---
---
Flix Brewhouse Theatre, Carmel, IN
---