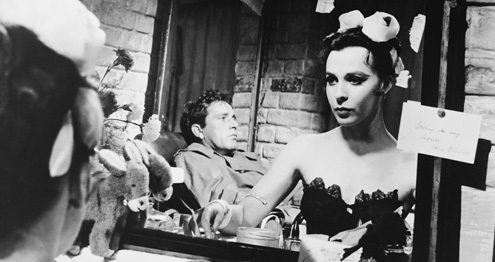 Look Back In Anger, the blistering debut feature from Woodfall Films, returns to confront audiences across the UK and Ireland from 30 March. Its reissue leads a wider season of screenings at BFI Southbank that will reflect upon the lasting impact of Woodfall's productions, 60 years after the company effected a revolution in British filmmaking.
An uncompromising story of martial strife compounded by class division, Look Back in Anger was a defiant battle cry from Woodfall and a fitting first venture for the cinematic upstarts who sought to bring the rage of the Angry Young Men from the stage and page onto the screen. It began life as a play at The Royal Court in 1956: a controversial run that launched the "Angry Young Men" label into the public consciousness courtesy of the Court's marketing department, and a production that brought two of Woodfall's founders - writer John Osborne and director Tony Richardson - together for the first time.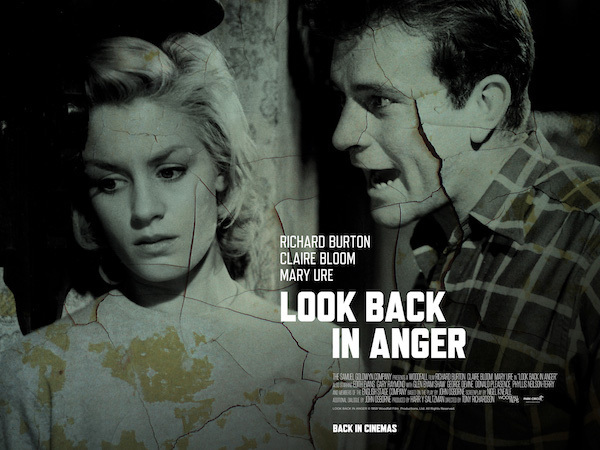 Three years later, Osborne and Richardson would take Look Back in Anger to the big screen with support from producer Harry Saltzman. In translating the play's provocations to film, they aimed to magnify its impact. The fiery Richard Burton brought a seething new dimension to the lead role of Jimmy, a domineering, disaffected university graduate kicking back at the establishment in his Midlands hometown, while Mary Ure offered a rueful reprise of her part in the original production as Alison, Jimmy's put-upon wife.
The film presented the volatility of their lives together with unapologetic honesty. It would become a foundational text of kitchen sink realism and established a foothold for the Angry Young Men in cinema. They would go on to take their new medium by the scruff of the neck and grab the attention of wider audiences with a series of consistently challenging productions that includes A Taste of Honey, The Loneliness of the Long Distance Runner and Kes.
Released in 1959, just as Britain was about to enter the turbulent waters of the 1960s, Look Back in Anger was at the forefront of them all; the frothing, fast-approaching crest of the British New Wave.
Read more about Woodfall at 60