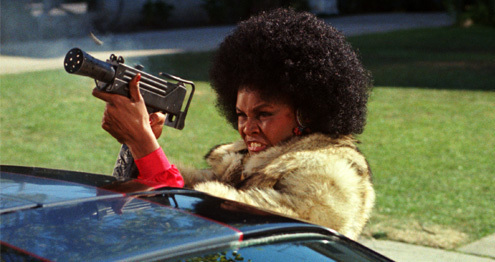 Blaxploitation is back. In recent months, the industry rumour mill has churned out stories of remakes, reboots and sequels of many of the genre's classic texts: Superfly, Shaft and Foxy Brown among them.
First out of the gate, though, is Proud Mary: a modern homage to the 1970's craze of empowered black action stars featuring the ascendent Taraji P. Henson as Mary Goodwin; a deadly assassin whose life is turned upside down when she crosses paths with a young boy after a hit goes wrong. Mary follows in the pioneering, platformed footsteps of the original soul sisters of blaxploitation, and before she comes a rollin' into UK cinemas on 23 March, we're revisiting some the greatest hits from the meanest chicks in town.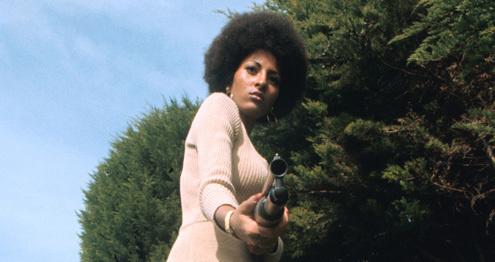 Pam Grier is undoubtedly the first lady of blaxploitation. In the first years of the 1970s she had flirted with the genre whilst primarily appearing in women in prison films, but after Coffy there was no looking back. The story of a caring nurse turned one-chick hit-squad who seeks revenge on society's users and abusers, this vigilante thriller is by turns brutal, righteous and sexually-charged: the ultimate Pam Grier vehicle. Though the following year's Foxy Brown may be better remembered, Coffy, for all of its excesses, is a more grounded proposition. In hindsight, it still convinces as one of the best examples of a genre that, while always self-aware, had not yet slipped into self-parody.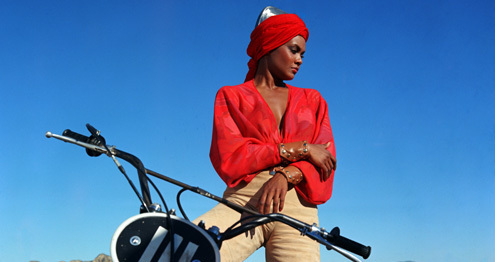 Tamara Dobson had a relatively limited career in blaxploitation and film generally, but where her filmography lacks quantity, her most memorable turn in Cleopatra Jones delivers in quality. While Pam Grier's characters were typically ordinary women pushed to extraordinary measures, Dobson's titular heroine in Cleopatra Jones is the more likely source for Proud Mary's highly-trained hitwoman. Cleo is a super spy - blaxploitation's send-up of James Bond - with the martial arts skills, modified sports car and killer outfits to match. Variously described as 6 foot 2 of dynamite and 10 miles of bad road, whichever way you cut it Cleopatra is a formidable match for Mommy; the butch, back-combed drug lord played by an ever-game Shelley Winters.