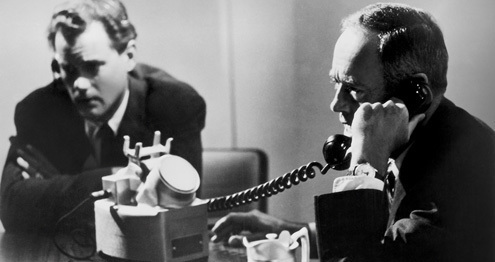 Park Circus is delighted to present the world premiere of Sony Pictures' new 4K restoration of Fail Safe at the 68th Berlin International Film Festival, running from 15-25 February.
Sometimes overshadowed by its Cold War contemporary Dr Strangelove, which was released a few months earlier in 1964, Sidney Lumet's thriller offers its own valuable critique of a military doctrine founded on mutually assured destruction, a theatre of war increasingly influenced by advancing technology and the processes behind political decisions with staggering human costs. When a malfunction sends a US bomber on a deadly mission to Moscow, the president calls the Soviet premier on the feared red phone in order to prevent the outbreak of total nuclear war. Peter Fonda stars as the conflicted commander in chief, receiving support from an advising staff that includes a cynical political science professor played by an against type Walter Matthau.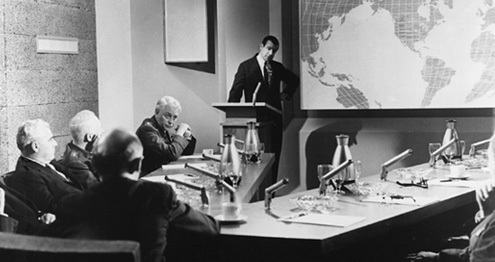 Fail Safe has been restored in 4K by Sony Pictures Entertainment and its EVP of Asset Management, Film Restoration & Digital Mastering, Grover Crisp. The incomplete camera negative was supplemented with the use of a duplicate negative, with conforming the various different source materials presenting a special challenge to the restoration team.
Park Circus Co-CEO Nick Varley said: "As ever, it is an honour and a pleasure to feature in the Berlinale Classics programme. We are, once again, proud to be representing Sony Pictures and the work of Grover Crisp with this stunning restoration of Fail Safe."