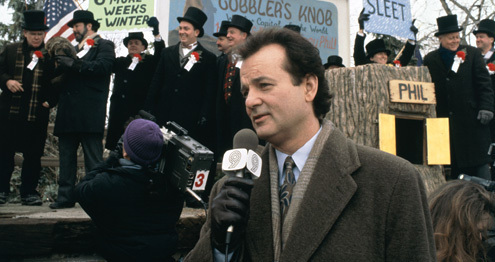 For those of us in the northern hemisphere wondering just how much more winter we have to contend with in 2018, there's only one thing to do. It's time to head to Punxsutawney, Pennsylvania with television's gloomiest weatherman, Phil Connors for Groundhog Day!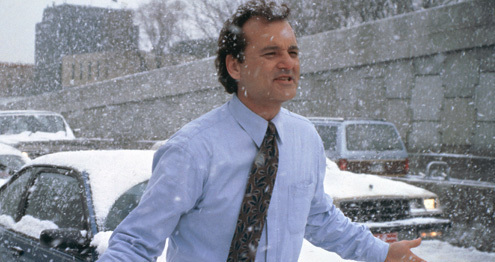 A word of warning, though: after 25 years, Harold Ramis' time warp comedy starring the ever-irascible Bill Murray shows no sign of stopping - you can enter Punxsutawney, but you may never leave.
Celebrate this timeless - no, really - classic with a special anniversary screening on 2 February. Or get fully into the spirit of the season with a double bill or even a marathon event.
Oh, and watch out for that first step, it's a doozy…
Find screenings of Groundhog Day around the world