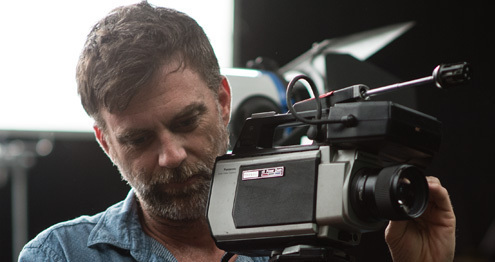 We're delighted to announce that five classic films from contemporary auteur and analogue advocate Paul Thomas Anderson will tour key independent venues across the UK and Ireland in early 2018, all presented from 35mm prints.
The tour coincides with the release of Anderson's new film, The Phantom Thread; an illuminating portrait of an artist on a creative journey - Daniel Day-Lewis in what is reportedly his final film role - and the women who keep his world running. Universal Pictures will release The Phantom Thread in the UK on 2 February.
This is the kind of thing you dream of as a filmmaker - the continued showing of your work in its native format in places that love and cherish films. Pinch me. No, don't.
Titles featured in the tour include: Boogie Nights, the director's exploration of the even-seedier side of the adult film industry; Magnolia, his multi-stranded narrative of life in the San Fernando Valley; Punch-Drunk Love, the romantic drama featuring a critically acclaimed performance from Adam Sandler; There Will Be Blood, a black-hearted epic about oil men in the fast-changing, not-quite-old West; and Inherent Vice, the whacked-out stoner sleuthing adventure based on Thomas Pynchon's novel.