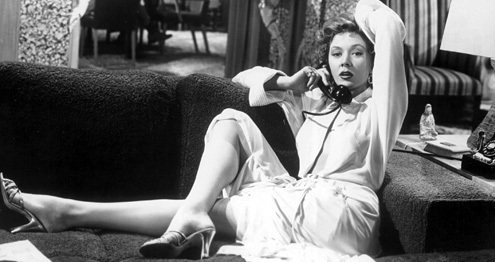 A double bill of Sony Pictures' classic film noirs The Big Heat and In A Lonely Place comes to cinemas across the UK/Ireland from 24 November, returning to the big screen as part of the BFI Thriller season's focus on leading lady and coinciding with the release of Paul McGuigan's forthcoming biopic, Film Stars Don't Die in Liverpool.
While McGuigan's feature explores the bittersweet story of Grahame's later years and the sparks of romance which were kindled as the actress spent the twilight of her career working in English theatre, this double bill release will revisit the period when her Hollywood star shone brightest, giving audiences a chance to further explore Grahame's legacy and experience the actress at the height of her cinematic powers.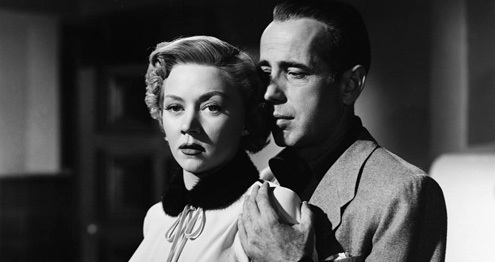 Serving as a perfect primer to the big screen name behind the biopic, the chosen titles have been selected from Grahame's impressive run of performances from the mid-40s to the mid-50s; a concentrated but compelling body of work that saw the actress collaborate with some of the greatest directors and performers of the era whilst cementing her own reputation as one of film noir's most (in)famous femme fatales.
Directed by Fritz Lang, 1953's The Big Heat sees Grahame appear as a spunky, snake-hipped gangster's girl who puts herself at risk of falling foul of her old flame (a sadistic thug, played by Lee Marvin) after getting too close to Glenn Ford's vigilante ex-cop and becoming entangled in his mission to bring down the mob.
Grahame finds herself caught up in another volatile relationship in Nicolas Rays 1950 suspense thriller, In a Lonely Place. She plays Laurel; an actress who provides her neighbour - Dix Steele; a moody, struggling screenwriter played by Humphrey Bogart - with an alibi after he is accused of murder. After a few bouts of classic noir badinage the two begin a relationship, but Laurel soon starts to question Dix's innocence.
Sony Pictures' The Big Heat and In a Lonely Place will return to cinemas across the UK/Ireland as a double bill release from 24 November.
Read more about BFI Thriller