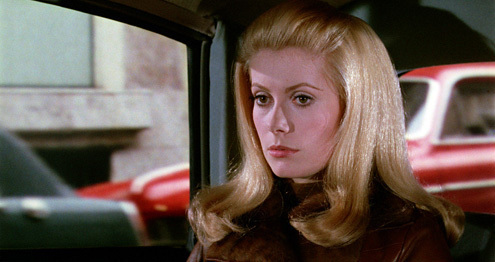 Belle de Jour is returning to cinemas across the UK from 8 September, screening from a new 4K restoration which has been turning heads recently at Cannes Classics and Il Cinema Ritrovato.
Following an exclusive reveal by Little White Lies, we're pleased to share the new marketing materials for the release that complete the pamper package gifted to Luis Buñuel's erotic classic on its 50th anniversary.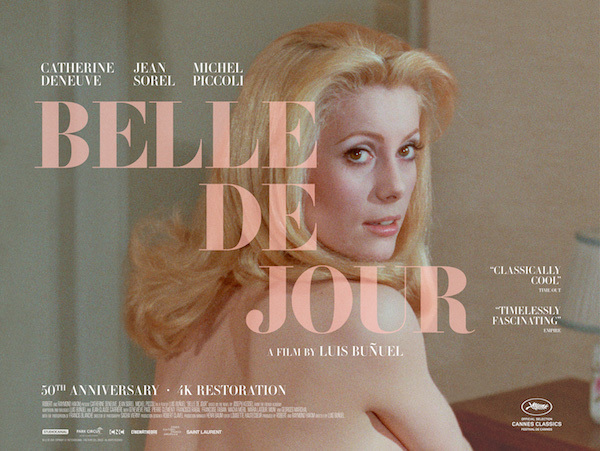 In a single, inscrutable look, our new poster artwork captures the beguiling charm of Belle de jour and of Catherine Deneuve's central performance as Séverine, the dutiful housewife who submits herself to the world of the bordello. It's a look that is simultaneously sensuous and scandalous; an invitation and a provocation - and it's a moment of looking that casts Séverine as both bearer and object. The pastel typography, consciously framing Deneuve's gaze, offers us similar contradictions; suggesting softness and innocence, but inevitably recalling the tones of exposed flesh which can be glimpsed here fleetingly.
Belle de jour returns to cinemas on 8 September, screening from a new 4K restoration carried out to mark the film's 50th anniversary. See the initial reveal from Little White Lies